Cannon Drive Clothing: Small American Business Spotlight

Cannon Drive. We like the name. Be a great street address. Turns out it's also the name of a clothing company: Cannon Drive Clothing. The company was founded by a former member of NSW (Navy Special Warfare) so we expected either screen printed banana hammocks and sombreros or something akin to TapOut, but happily that's not the case. Read on about this Small American Business. Mad Duo
Cannon Drive Clothing: Small American Business Spotlight
Recently we had the opportunity to meet Mark Golden, owner of a small San Diego based company named Cannon Drive Clothing. We can't tell you where or we'd have to kill you, but we were able to chatt with him for quite some time. Though he worked pretty hard at being low key unprepossessing, it didn't take us long to pick up on the subtle clues. The dude was in the service at some point. He had a great sense of humor, a humble heart and a sharp mind, but we just couldn't figure the guy's background out. We finally just broke down and asked point blank who he had served with.
With a sly grin he looked out across the horizon to some distant point. "I was a SEAL," he said. "Go ahead and make your jokes."  
You may rest assured we did.
Grunts: unprepossessing; antonym of prepossessing.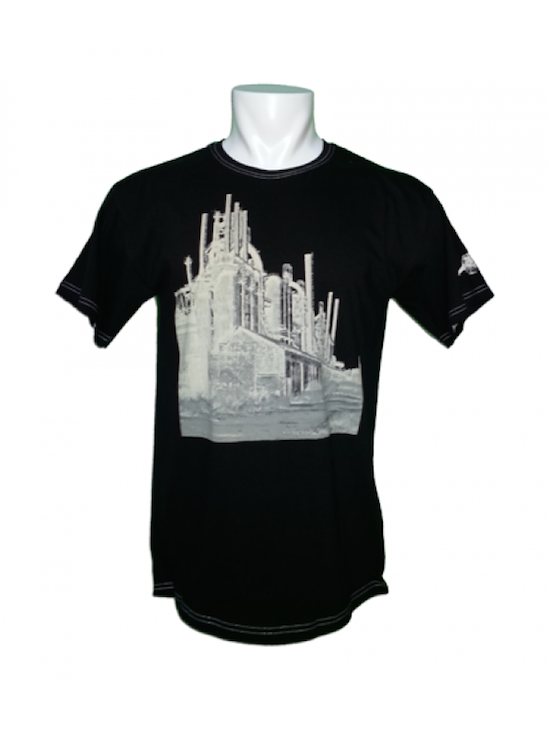 We continued to chill with Mark and had the chance to listen to his story. We generally have mixed opinions about Navy SEALS, more so than any other unit members in the US military. We asked him, If you were a vegan, a cross-fitter and a SEAL, which one would you tell people about first? The ribbing and jokes come with the territory however, so he didn't take too much offense. Hell Mark's hilarious sense of humor got us thinking about recruiting him onto our writhing team. Aside from enjoying the company and some adult beverages with a retired warrior, though, we were most intrigued by he and his company's mission. 
" I didn't want to create a clothing line that only appeals to the military, there are already plenty of those out there." Mark told us. We agree the market is full of cool-guy shirts featuring M4 carbines, lions, sheepdogs, and tough guy quotes (hell we have our own). 
"I want to make clothing that appeals to Americans as a whole," he continued, "that appeals to the people who feel the same love of country as I do in their own hearts."
Not wanting to create yet another "lifestyle" brand, Mark set out to deliver a better quality product across the board, using premium materials, that feel as good as they look. His custom fitting, pro-American garments are made under the banner of Cannon Drive, and is filling a void we were surprised we hadn't previously noticed. Cannon Drive specializes in clothing that complements active, athletically built men. Many vets continue to work out and stay in shape, even after their time in uniform is well in the past. Disappointed with sloppy cuts and ill fitting shirts, a lot of shirts simple do not fit properly on American men. Cannon Drive uses elements from current fashion trends and contemporary styles to produce its own signature look.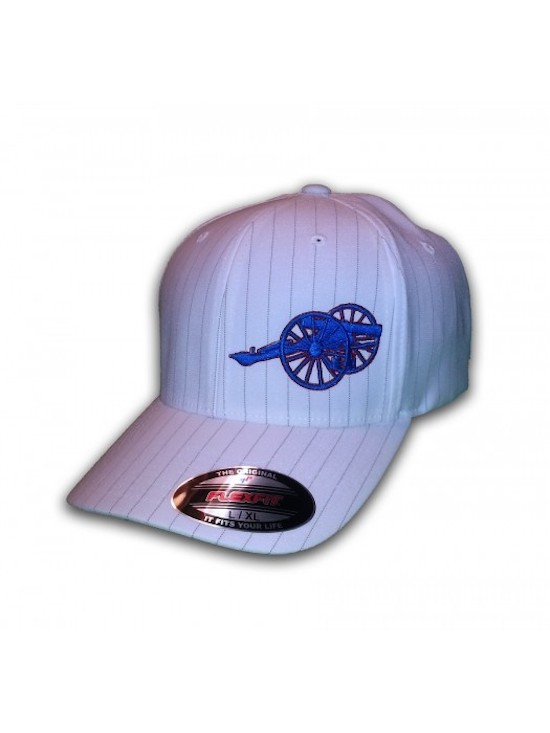 Cannon Drive is blazing a trail in this largely ignored market, and is gaining the attention of those who wish to wear clothes that fit their lifestyle, but don't scream "I'm a pistol-packing, door kicking, alpha Badass!"  With designs that promote our American heritage in a tasteful and fashionable manner, the company definitely stands apart.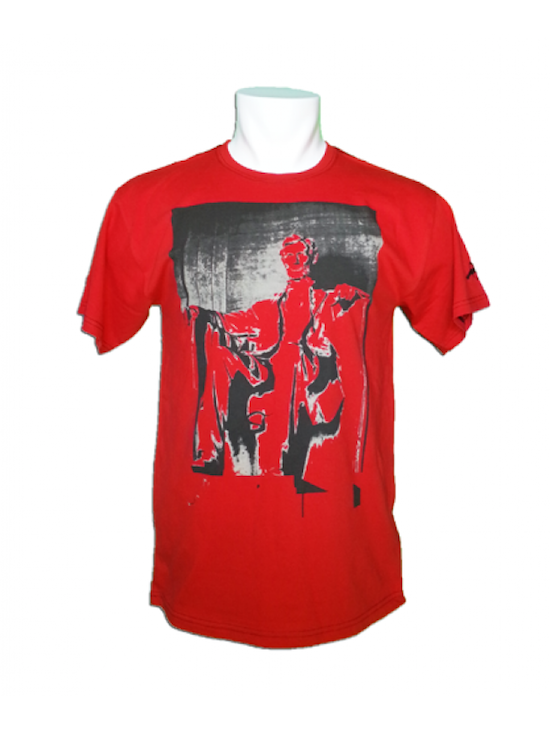 Like most all our articles, this one comes to you courtesy of JTF Awesome. Make sure to show 'em some love.
Says Mark,
"We combined a classic logo with a pro-American theme in hopes of gently stoking the flames of patriotism and launching a new pro-American movement. By creating a line of clothing that our customers can truly stand behind, we hope that our cannon logo will eventually serve as a beacon for pro-American sentiment and that our product line will be embraced and accepted on the international level as a peaceful, unprovocative way of showing that sentiment.  And, of course, we want people to look good doing it."
While in the service, Mark traveled to the world in defense of his country, something he is extremely proud but equally humble about.  Listening to him talk about this great country, was damn near tear-jerking. We agree with him 100% on all his observations.  Cannon Drive, and the man behind it, believes "America is the freedom to be the best person that you can be.  America is the opportunity to chase, capture, and live your dreams."  In today's world, which is full of negativity, cynicism and endless social media outrage, we all can lose focus on that. Its the damn truth, and something we should all be proud of. Patriotism isn't about political issues, carrying a gun, or even if shoot at all, its about your love of nation and pride in all this country stands for. Cannon Drive focuses on this, and leaves the snark and bravado to the others.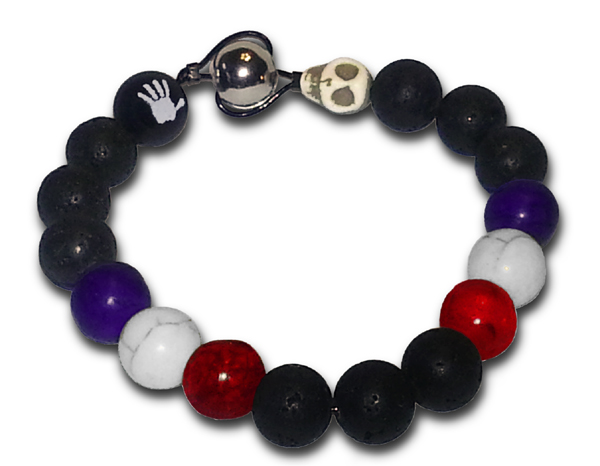 What you see above is the American Memorial Bracelet; red, white and blue beads representing valor, purity and justice. A lava rock representing the unshakable resolve and rock solid perseverance of the American people. There is a skull in the mix (the "honor bead") to honor those we've lost, those who "fought valiantly but ultimately lost to a formidable foe, whether a comrade struck down on the battlefield, a relative fighting cancer, a friend battling addiction." The black hand bead is a respectful nod to our nation's military personnel who stand ready to mete out justice to out enemy's or provide swift aid during times of crisis and despair. The final bead is the unity bead. It holds the bracelet and all of its parts together, bringing strength to the nation. 100% of the profits from the American Memorial Bracelet go to veteran-owned, non profit organizations.

We like the company's designs, and the message behind them. We think that Cannon Drive has a great outlook on things, and the world that we live in. We also think that it was a rare privilege to sit down with the man behind it all, and have a frank conversation about the American spirit, the American Dream, and what it means to us as individuals. We love small, entrepreneurial start-ups, and we love to see our nation's veterans succeed in their endeavors. You can support a lot of the same by checking out Cannon Drive Clothing, and seeing what they have to offer. we are willing to bet that it's a company that you will proudly support, a clothing line you enjoy wearing, and a message you can't argue against.  
Cannon Drive Clothing: "Love your country, dress the part."
On Facebook here; on Instagram here (@cannon_drive).
Mad Duo, Breach-Bang& CLEAR!
Comms Plan
Primary: Subscribe to our newsletter here, get the RSS feed and support us on Patreon right here.
Alternate: Join us on Facebook here or check us out on Instagram here.
Contingency: Exercise your inner perv with us on Tumblr here, follow us on Twitter here or connect on Google + here.
Emergency: Activate firefly, deploy green (or brown) star cluster, get your wank sock out of your ruck and stand by 'til we come get you.