Buy the Ticket, Take the Ride – Atomic Liquors

Atomic Liquors – Finding Hunter's Haunt
Visiting Vegas with Varusteleka
Mad Duo
There are people visiting Vegas who have never heard of Atomic Liquors, which is a shame. It's the oldest freestanding bar in Sin City, one where the such luminaries as Frank Sinatra, Dean Martin, and other celebrities — including Hunter S. Thompson — used to hang out.
You've probably seen the place, already, at least if you've seen Casino. Remember the scene where Joe Pesci's character (Nicky Santoro) killed a guy with his ink pen? That was filmed in Atomic Liquors. So don't be borrowing any pens while you're there.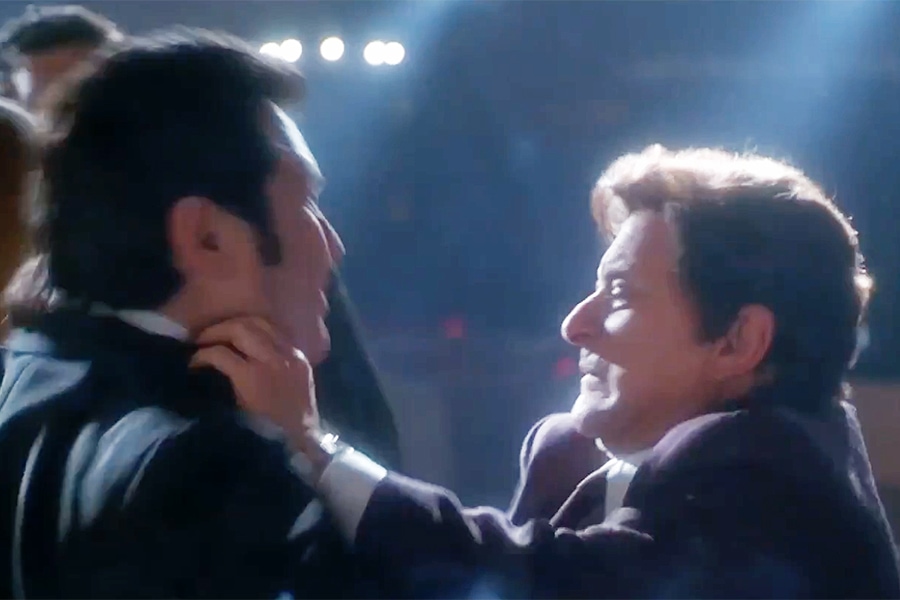 Named for the nuclear tests conducted in the Nevada desert, the establishment originally opened in 1945 by Mr. and Mrs. Joe and Stella Sobchik as Virginia's Cafe. Patrons watched the blasts from the establishment's rooftop; that activity led to a name change. The Sobchik's ran the place until 2010, then in 2012 a group of investors began remodeling the place. In 2017 they added a kitchen, building it inside the garage in which back room scenes from Casino was filmed.
Here, Varusteleka (@Varusteleka) wants you to take a look.
[Note: at some point you should read this cautionary tale here, wherein Nico the Sicilian gives some advice on what to expect. Later set aside time to read through the Tactical Hippie's SHOT Show AAR here.]
You can visit their website here: http://atomic.vegas.
They're on Facebook at /AtomicLiquors/. The bar is on Instagram, @atomicliquors. The Kitchen has its own page, @kitchenatatomic.
If you decide to visit 'em, here's some of what you'll see.
"I hate to advocate drugs, alcohol, violence, or insanity to anyone, but they've always worked for me." Hunter S. Thompson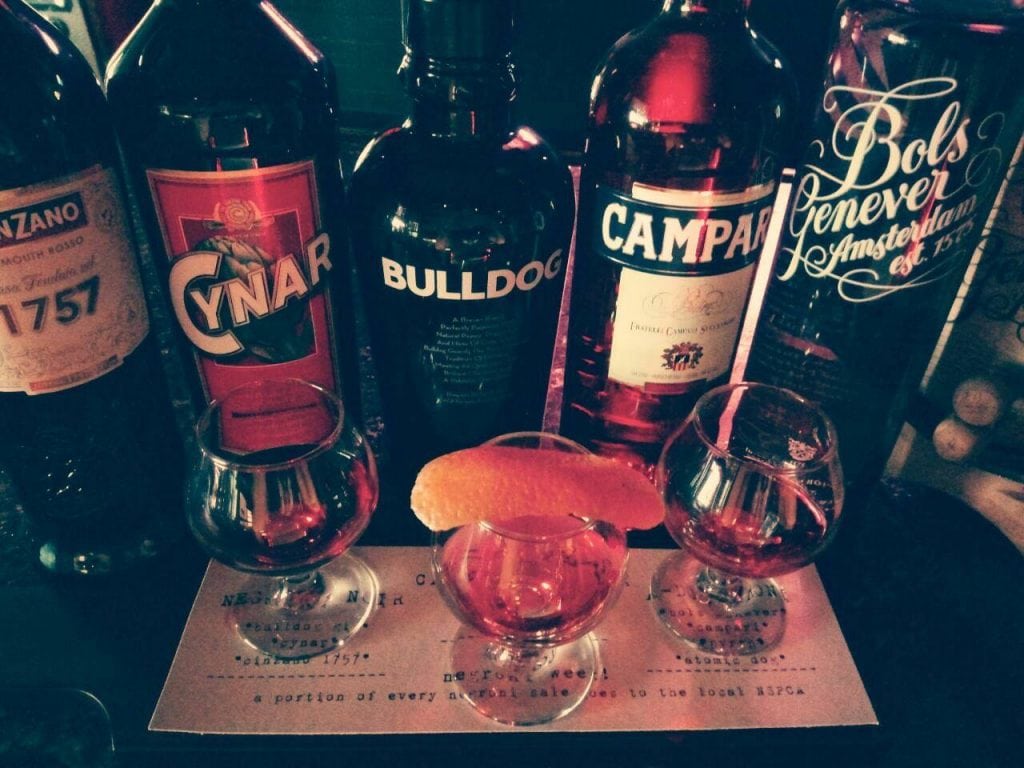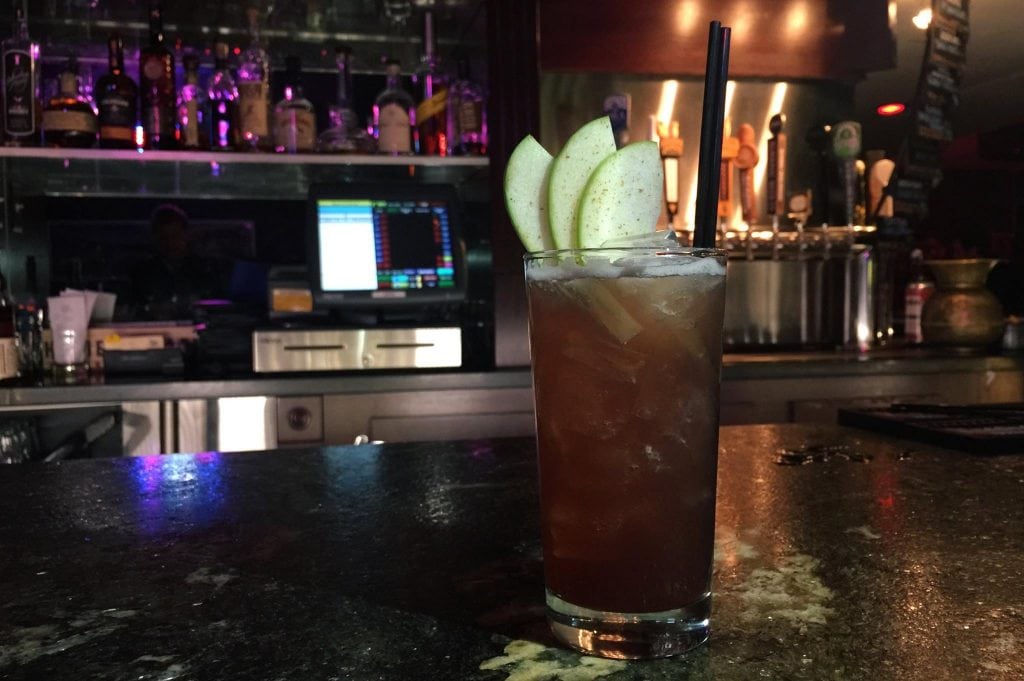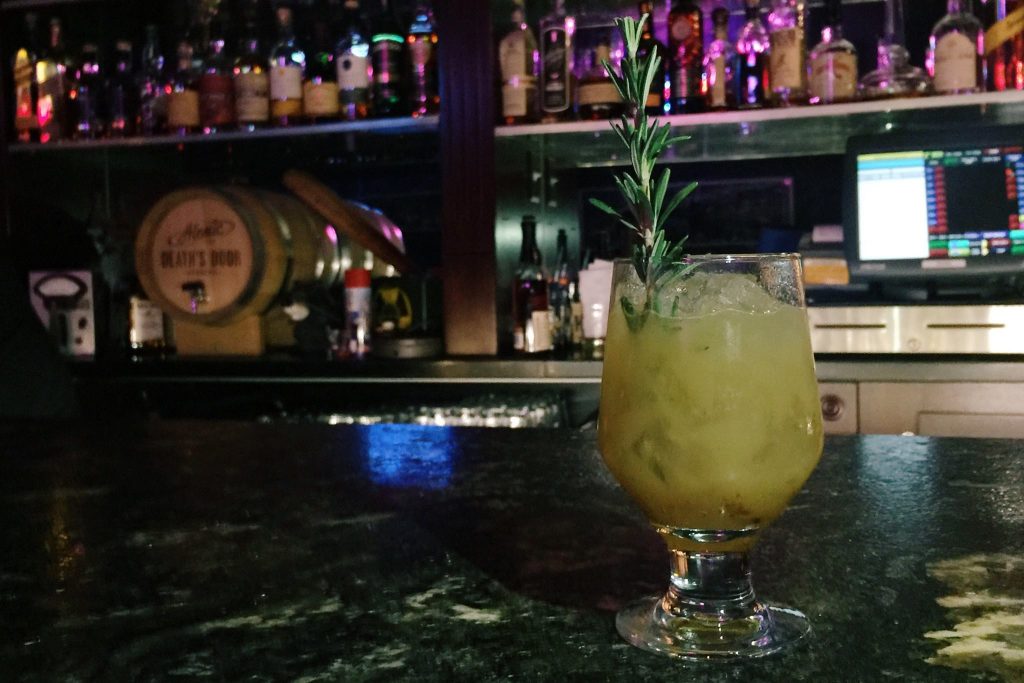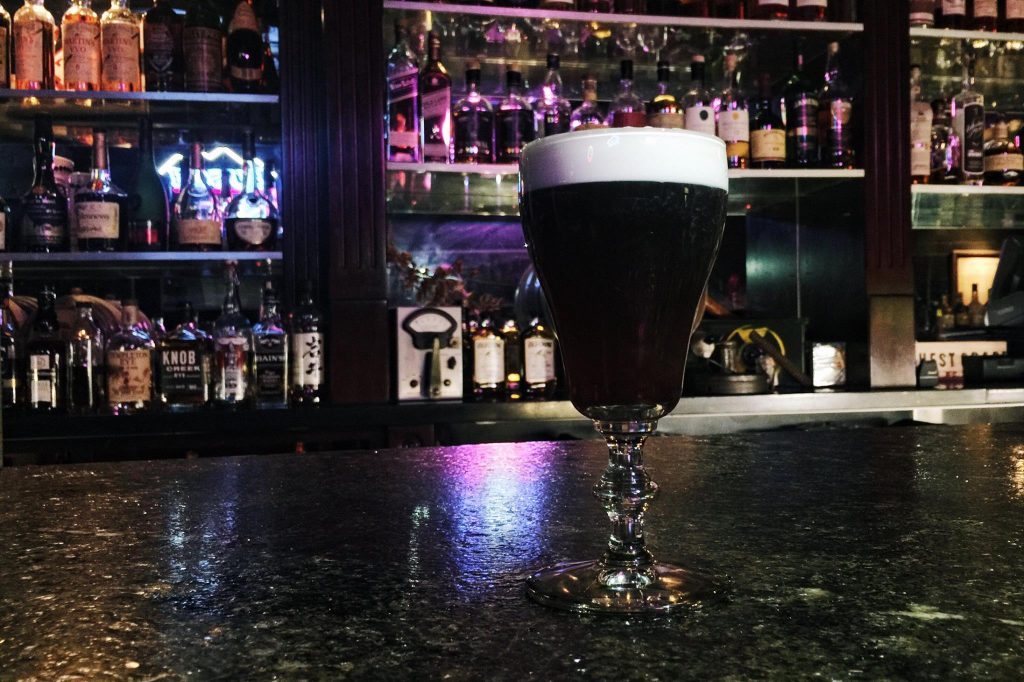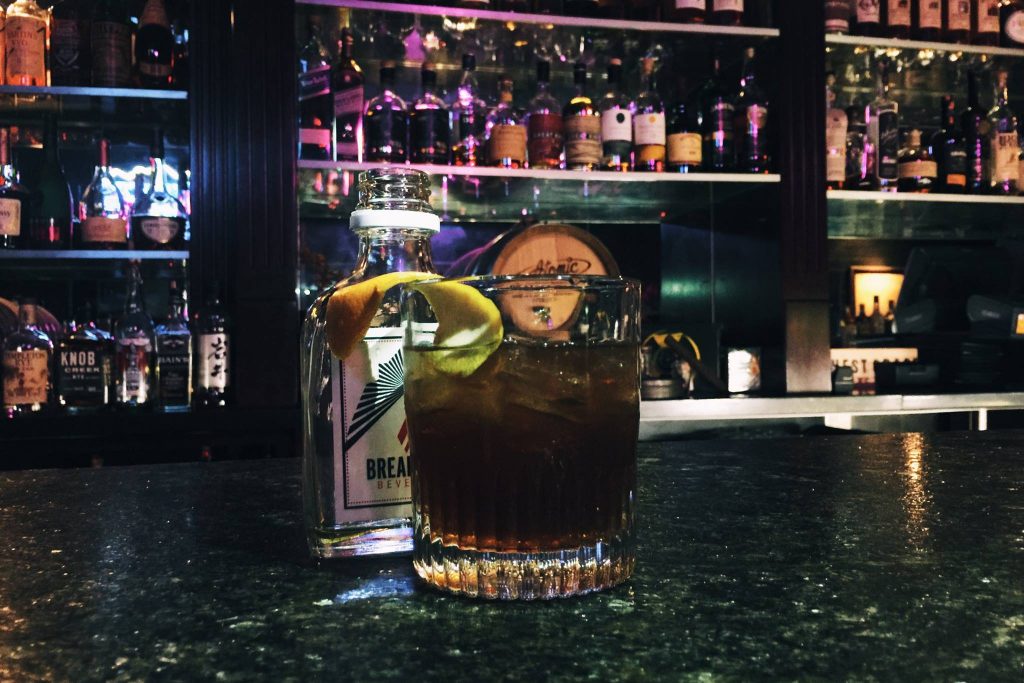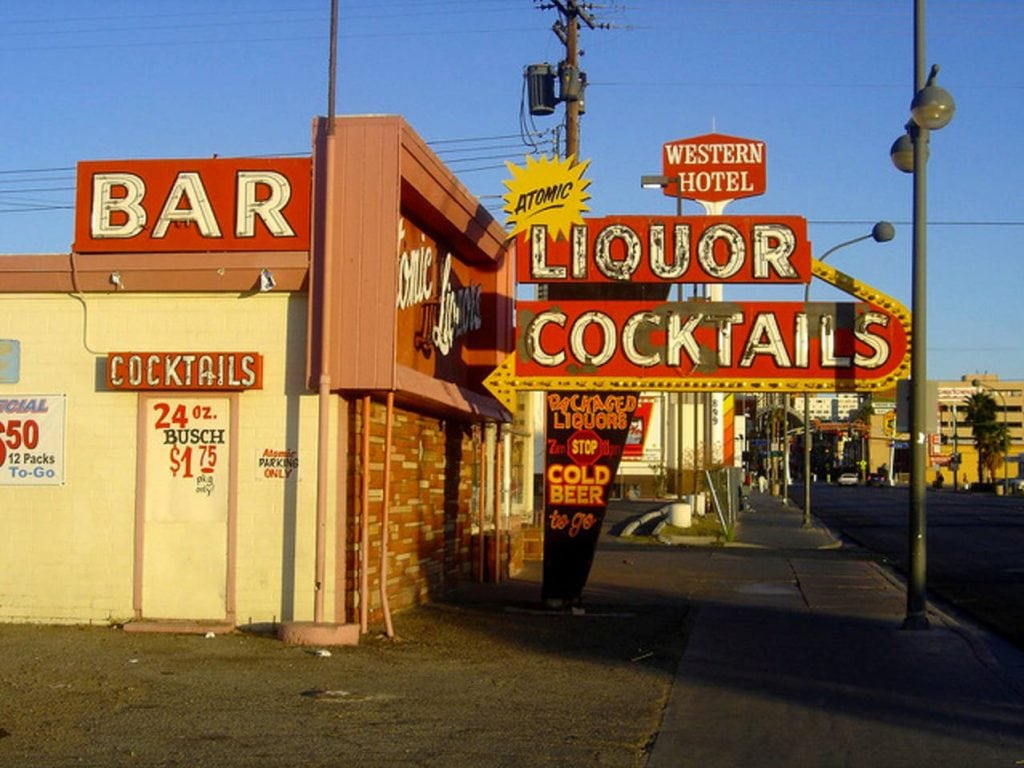 You can read more at the links below.
https://savingplaces.org/stories/atomic-liquors-in-las-vegas#.WiSpUFfwFuY
http://www.mrwhiskeysrickhouse.com/bars/atomic-liquors/
Now this lady wants you to read everything in this series. Do not disappoint her. Click the image — anywhere you'd like — and check things out.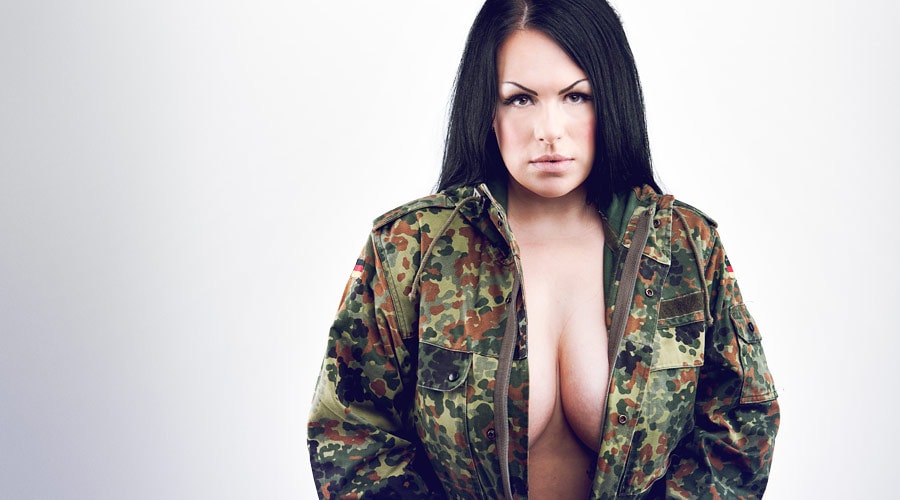 It sounds like gynecological instrument, but it's not. It's actually a pretty badass place to buy gear.
[arrow_feed id='54786′]
---
---
If you wish to share or repost, please so kind as to follow our terms and conditions.
Mad Duo, Breach-Bang& CLEAR!
Comms Plan
Primary: Subscribe to the Breach-Bang-Clear newsletter here; you can also support us on Patreon and find us on Pinterest.
Alternate: Join us on Facebook here or check us out on Instagram here.
Contingency: Exercise your inner perv with us on Tumblr here, follow us on Twitter here or connect on Google + here.
Emergency: Activate firefly, deploy green (or brown) star cluster, get your wank sock out of your ruck and stand by 'til we come get you.
T&C: All original material published by Breach-Bang-Clear is the copywritten property of Breach-Bang-Clear, Inc. If you wish to repost, republish, or otherwise share our content, feel free to reproduce an extract of up to 225 words and one complete, unaltered image, preceded by attribution crediting the source and author's name, to include a link to the Breach-Bang-Clear home page, with a link back to the full article on our website, BreachBangClear.com. You do not require our permission to do this. Please do not reproduce our content in its entirety without contacting us first. We do allow full syndication on a case by case basis (credited, and posted with a canonical link, as is common practice and in good form) but only when mutually agreed upon beforehand. If you wish to reproduce a complete article, please contact us for permission to publish first.