Buy a shirt – support a cause
Breach Bang Clear and Article 15 Clothing are chuffed to announce we will be donating all profits from the sale of the Do you even Liberty t-shirts to the Brian Terry Foundation, courtesy of Trek's Trek (2,000 miles – alone and unsupported).
The Liberty shirt is inspired by the USA's legit bad ass first President (and military HMFIC before that). It retails for $20. Everything we'd normally make from each shirt will be donated directly to the Brian Terry Foundation.
George Washington. With a flag and an M4. Looking hard as woodpecker lips. What's not to like about that?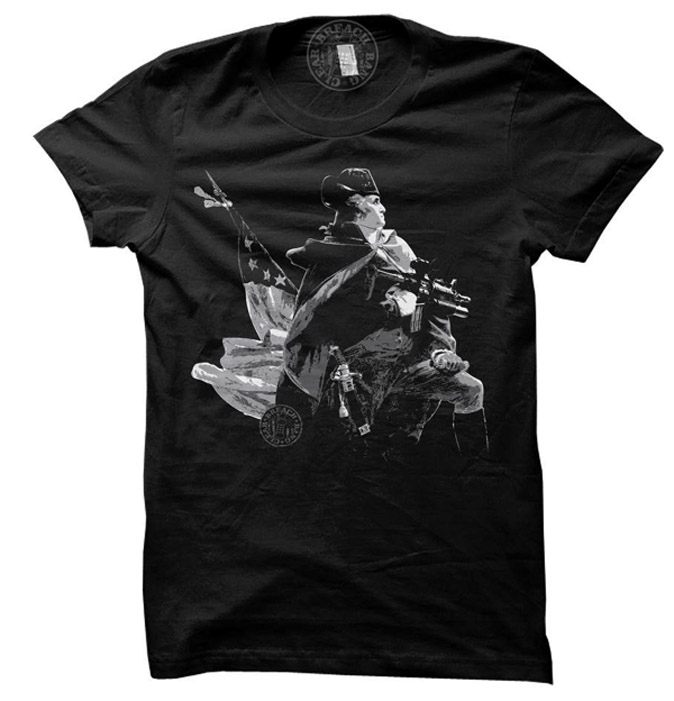 Why September? Because 1) it's our best month yet and 2) we can tally profits on 30 SEP 14 in time to get a check to the Brian Terry Foundation before Trek's Trek ends. Why the Do you even Liberty? shirt? Because we sell more of that one than any other, and because – George Washington. Duh. Finally, because of this.
Why did we choose George Washington, aka USA-6 Actual? Well, you shouldn't have to ask, but –
"George Washington. First General of the Armies, first POTUS (unanimously elected). Storied soldier, accomplished general…it's not just that he led a ragtag army of badly trained, poorly equipped militia to defeat the world's greatest superpower at that time. Think about it. He defeated the most proficient, most professional officer corps in the world with comms that moved at the speed of a courier on horseback. He whipped them despite inferior numbers and inadequate firepower, often leading from the front, and demonstrated incredible tactical and strategic acumen while campaigning in some of the worst weather on record. He was an honest to God courageous leader of men who once had two horses shot out from underneath him in the same day and later prevented a rout while standing so close to the English line he was concealed from view by the smoke from their muskets."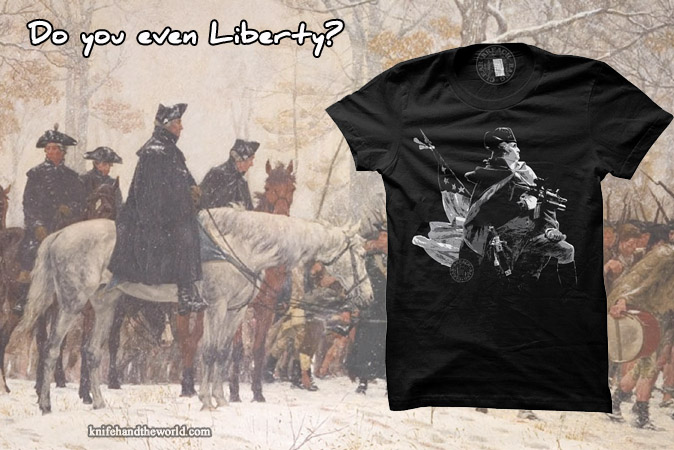 If his balls had been any bigger he'd have had to pay property tax on them. Why would you want a shirt with George Washington on it?
Read the rest of the background of the Do You Even Liberty shirt here.
Follow the Trek Tracker here.
Buy your Do you even Liberty shirt here.