BLACKHAWK T-Series Holsters
BLACKHAWK has done a lot of work on their holster designs over the last several years. The T-Series holster line is no exception.
Thumb Release
The first thing you will notice is the T-Series is the inverse of the much talked about Serpa holster. On the T-Series holsters, they have gone with a more traditional thumb release system. It doesn't push down but tilts inwards allowing for a draw stroke where your hand is properly positioned for single-hand fire.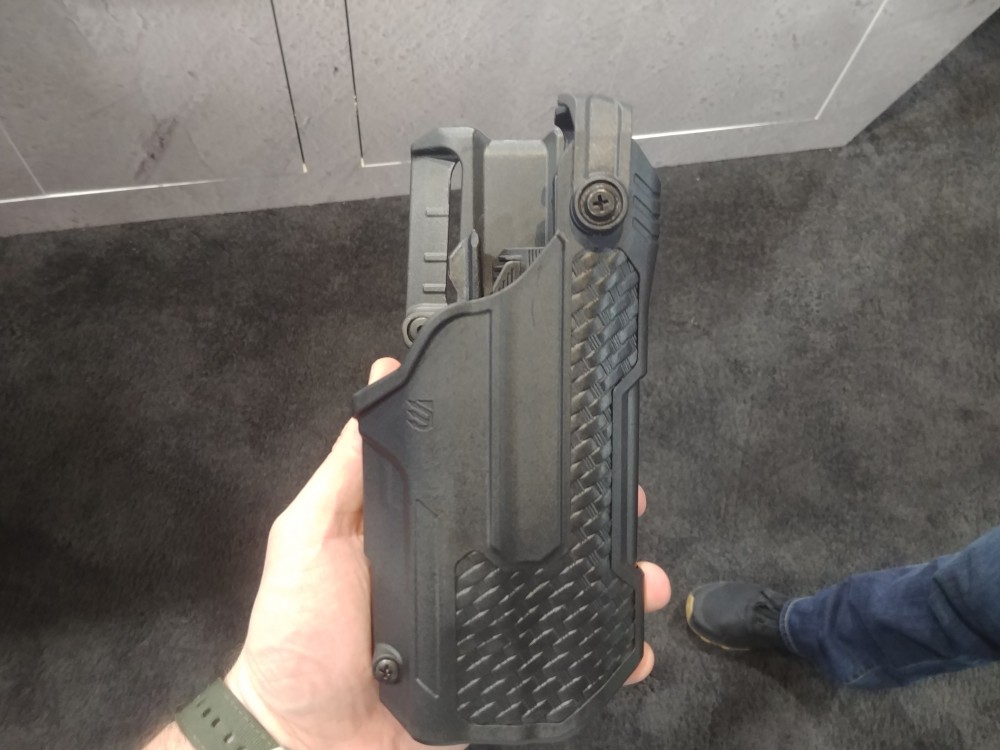 Configurations
They come in a level two configuration where the pistol is only held by the release lever and a level three with a spring-loaded hood that covers the rear of the slide.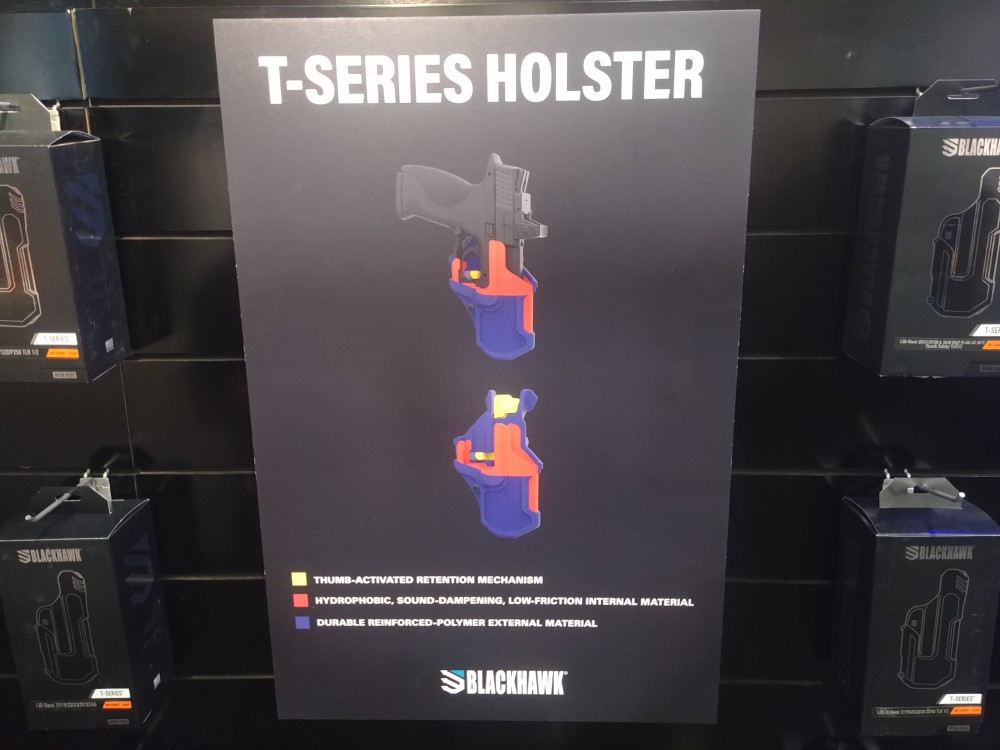 They have it out for a bunch of different popular pistols. They are releasing one with a basket weave pattern one and they plan to release a few others later on.
---
See everything we've covered at SHOT Show 2020.