Benchmade Gold Class 485-171 Valet

Benchmade's Gold Class 485-171 Valet Knife
News Desk
Benchmade produces a lot of knives, and we really do mean a lot. Sometimes the quantity in itself can be a bit overwhelming. It makes it hard to choose — we get that. Knowing which knife works for you task-wise (and within your financial lateral limits) can be a big deal. Because of this, we're going to start from the top down and discus sone of Benchmade's newest in their knife collection—the 485-171 Valet. You can decide from there if you think it'll suit you.
Starting with some of the basics, theBenchmade Gold Class 485-171 Valet nomenclature includes:
Mechanism: AXIS
Action: Manual-opening
Blade Steel: Ladder pattern Damasteel (58-60 HRC)
Blade Length: 2.96 in. (7.52cm)
Blade Thickness: 0.100 in. (2.54mm)
Overall Length: 6.69 in. (16.99cm)
Handle Thickness: 0.47 in. (11.94mm)
Weight: 2.82oz. (79.95g)
Valet, categorized by Benchmade as a Gold Class knife, a class of knives they describe as being made with a rare combination of materials, design and artistry. They also tell us this category of knife is so fine; it's hard to come by.
485-171 Valet Features include:
Blade Edge: Plain
Blade Finish/Color: Damasteel
Blade Style/Shape: Drop-point
Clip Type: Deep-Carry
Clip Position: Reversible Tip-Up
Glass Breaker: No
Handle Material: Titanium
Lanyard Hole: No
MOLLE Compatible: No
Sheath Type: No Sheath
Use: Every Day
Now, if these features or classification of the Valet don't sway you, it's possible the $700.00 price Benchmade put on the product will. That's a serious price for a knife, though in fairness it's a pretty damn serious knife.
If you make this purchase, do us a favor; let us know if it's worth it.
Meanwhile, feel free to check out some of there other products here or follow them on Facebook here.
---
---
This article was lovingly prepared for you by the Breach-Bang-Clear News Team.
If you wish to share or repost, please so kind as to follow our terms and conditions.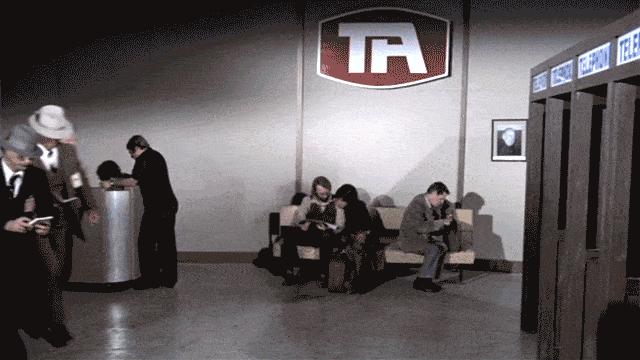 Mad Duo, Breach-Bang& CLEAR!
Comms Plan
Primary: Subscribe to the Breach-Bang-Clear newsletter here; you can also support us on Patreon and find us on Pinterest.
Alternate: Join us on Facebook here or check us out on Instagram here.
Contingency: Exercise your inner perv with us on Tumblr here, follow us on Twitter here or connect on Google + here.
Emergency: Activate firefly, deploy green (or brown) star cluster, get your wank sock out of your ruck and stand by 'til we come get you.
T&C: All original material published by Breach-Bang-Clear is the copywritten property of Breach-Bang-Clear, Inc. If you wish to repost, republish, or otherwise share our content, feel free to reproduce an extract of up to 225 words and one complete, unaltered image, preceded by attribution crediting the source and author's name, to include a link to the Breach-Bang-Clear home page, with a link back to the full article on our website, BreachBangClear.com. You do not require our permission to do this. Please do not reproduce our content in its entirety without contacting us first. We do allow full syndication on a case by case basis (credited, and posted with a canonical link, as is common practice and in good form) but only when mutually agreed upon beforehand. If you wish to reproduce a complete article, please contact us for permission to publish first.