Bastion's Carbon Fiber Key Organizer Belt Clip
Not everyone wants to carry the kind of key ring so big you can bludgeon baby seals with it. Some of us like to roll a little more sleek and lean.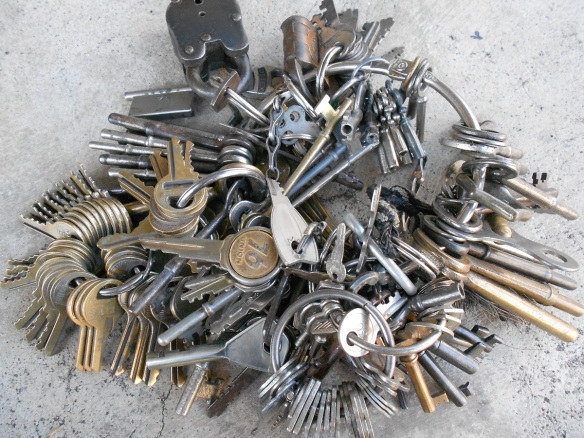 This recent Kickstarter project for the Carboneer Ultralight Minimal Carbon Fiber Key Clip had our attention. Weighing less than a single key, this key hook is, according to Carboneer, "stronger than aluminum, titanium, or steel." The tool features skeletonized cutouts for increased grip surface and holes at the bottom to organize your keys. This tool would easily fit in a standard pocket; with a length of 2.62 inches, width of 1 inch and a thickness of 0.12 inches, it's a good EDC item. It could conceivably satisfy even the most fastidious among you.
Grunts: fastidious.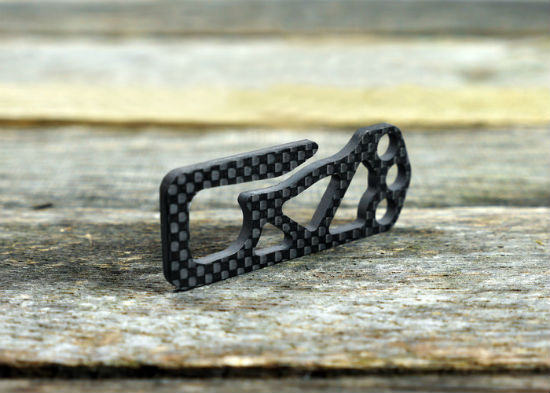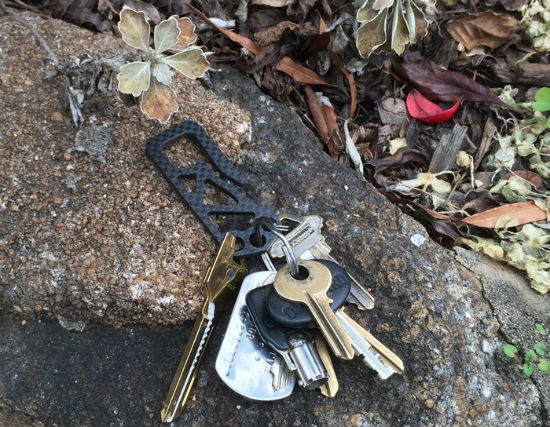 Although the live Kickstarter campaign is over and the project is fully funded, Carboneer is still offering the tool on presale. You can visit their website here to check it out.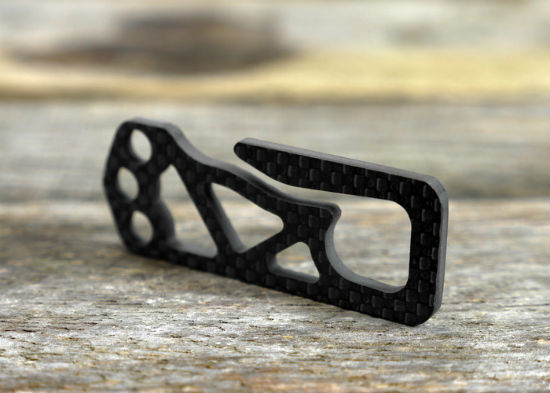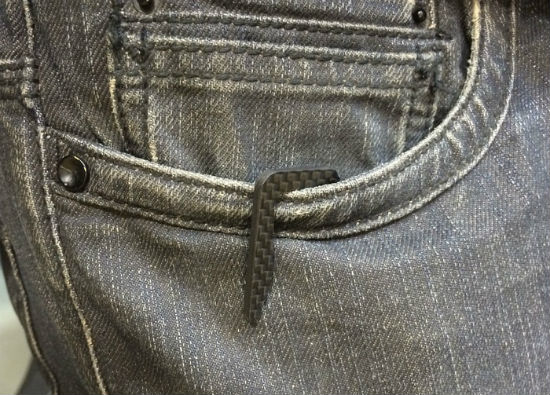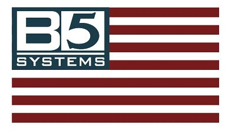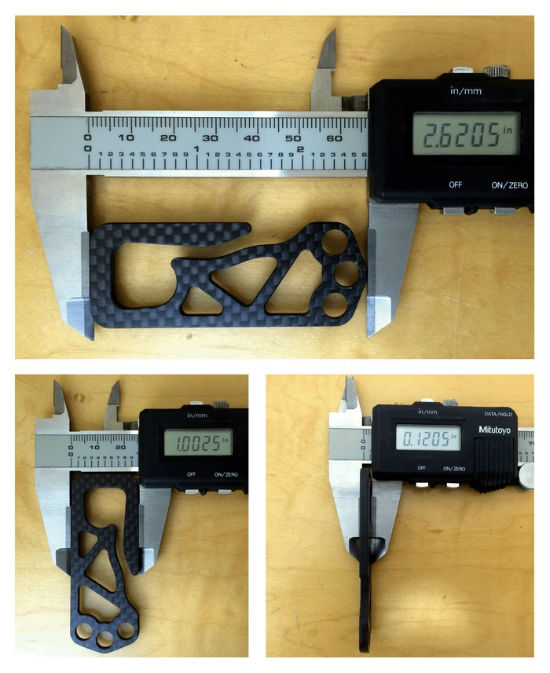 Sorry about the crotch shot.
Comms Plan
Primary: Subscribe to our newsletter here or get the RSS feed.
Alternate: Join us on Facebook here or check us out on Instagram here.
Contingency: Exercise your inner perv with us on Tumblr here, follow us on Twitter here or connect on Google + here.
Emergency: Activate firefly, deploy green (or brown) star cluster, get your wank sock out of your ruck and stand by 'til we come get you.