Atlas Gunworks Releases Titan Operator Pistol
Atlas Gunworks has a new handgun built on their previous competition weapon — meet the Titan Operator Pistol. Breach-Bang-Clear
Atlas Gunworks Releases New Operator Pistol
The 9mm Handgun Is Based On Their Previous Competition Design
News Desk
Atlas Gunworks tells us they've released their new Titan Operator in 9mm, a handgun based on their Titan competition pistol. It features a heavier trigger pull of 3 to 3.5 pounds.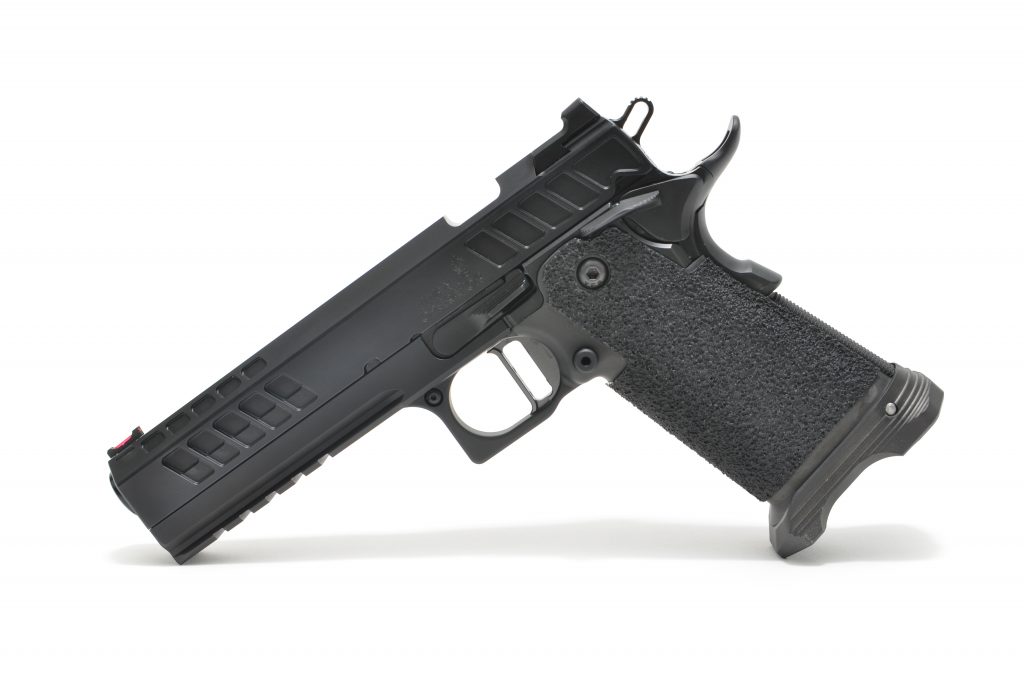 Here's what Atlas tells us about the Titan Operator:
Atlas Gunworks has released the Titan Operator 9mm pistol for duty and self-defense. It's based on the popular Titan competition pistol and is the newest pistol in Atlas' growing lineup.

Atlas understands that competition guns aren't the best choice for military, law enforcement or self-defense. So, when the tactical team at a west coast sheriff's department requested 9mm Titans for duty, the Titan Operator was born. Atlas starts with a full-custom 2011 Titan in fit and finish and adds features for the tactical user. Features include a DLC coated, tri-topped and lightened slide, 5" KKM bull barrel, PT aluminum grip, 19 + 1 capacity, tactical rear sight and a railed frame.

Pistols for duty and self-defense require an extra measure of reliability. It must run in extreme conditions with many different types of ammunition. To achieve this, Atlas installs heavy duty springs to ensure reliable cycling and primer ignition. The trigger pull is also set to be slightly heavier than their competition guns, coming in at 3.0 to 3.5 pounds.
For more information about the Titan Operator and more from Atlas Gunworks, do some diggin' online right here.
Brothers In Arms is a member of JTF Awesome. Find 'em on Facebook /BIATulsa/ or follow 'em on Instagram, @biatulsa.

If you wish to cite, syndicate, or curate our material, please be so kind as to read our Terms and Conditions.
---
From the News Desk…
Breach-Bang & CLEAR!
We're not comparing ourselves to these folks at all — hell, we'd be more qualified to join the Justice League. We're just saying these are people you should know.