Armageddon Gear makes a sling that come highly recommended. It can be used for pretty much any sort of long gun use – patrol, assault, precision, running like hell after you woke up to a mortar attack – and it provides support when you're shooting from alternate positions. Most significantly, this sling allows you to move into and out of a 'sling-in' sling-supporte position extremely quickly.
The AG Precision Rifle Sling currently has two iterations for shorter weapons (AG0103 and the AG0104) and two for longer ones (AG0107 adn AG0108). The former are for AR10s and M24s, the latter for MRADs, Accuracy Internationals and the like. Both come with either QD swivels sewn on or attached tails to route through the loops on your weapon stock.
Here's what our buddy James Gilliland, Army Ranger and Sniper (and HMFIC at Shadow-6 Consulting) said about them when we asked him about them. This is an exact transcript of the pertinent part of the conference call:
Slim: "There are a lot of different slings out there. Which one do you use?"
Jim: "Pretty much everyone knows I use the Armageddon Sling for long gunning. I've talked about it and talked about it, and I've used it in a lot of different venues now. I've used it on the range with my 'tactical' long gun and I had one on my Sendero pretty much the whole time I hunted with it…well, since the sling was available. It doesn't matter if you're a professional Long Gunner, a serious hunter or a recreational civilian shooter, this sling is the last one you'll need."
Swingin' Dick: "What are the rifles in your pictures?"
Jim: "The one where I'm holding the beer is a Tactical Rifles .308. That other one is a 260 Remington in a McCree Precision, also from Tactical Rifles, and the one you were shooting so badly earlier is a Seekins Precision."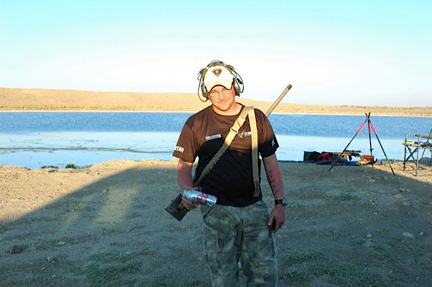 Slim: "What are the benefits of the Armageddon Sling?"
Jim: "It's got an adjustable loop so you can 'sling up' like a 1913 sling without the leather slippage, for one thing. For another, it comes with a bungee secton that allows it to be manipulated from slung to shouldered in an instant and it has a pull tab adjustment function The pull tab adjustment allows for precise fitting at any time."
Swingin' Dick: "I think Coors is some weak ass beer. Do you really drink that?"
Jim: "I don't give much of a shit what you think about what I drink, but if you just have to know, my favorite beer is Yeungling Black and Tan."
Slim: "So essentially you could use the Armageddon Sling in multiple roles, right? That's the point to it?"
Jim: "Stalking, climbing a ladder, scaling the wall around a bunch of mud huts or just plain ole 'gettin' some', this thing works. It's non-denominational and multi-use. I actually have one on my Seekins Precision 18" SPR. As you might've guess, I have several. It's a good piece of kit. Listen, I've used a lot of equipment, tried a lot of things. I'm not saying there aren't other good slings out there, but this one is the one I always come back to.
Swingin' Dick: "What is Missy's cell phone number? Your wife is gorgeous."
Jim: "I will shoot you in the face."
Slim: "Thanks Jim, if they come up with another style
of Armageddon Sling – since they have two – let us know. Later brother!"
So, there you have it. They are on line at http://www.armageddongear.com/store/index.php?route=product/category&path=64. You'll note they also make carbine slings and other pieces of kit. You can also like them on Facebook, in which case we'd ask that you tell them we sent you (well, us and Jim):
https://www.facebook.com/pages/Armageddon-Gear/187024878015744.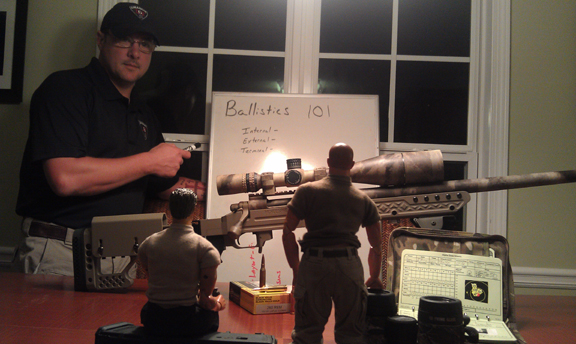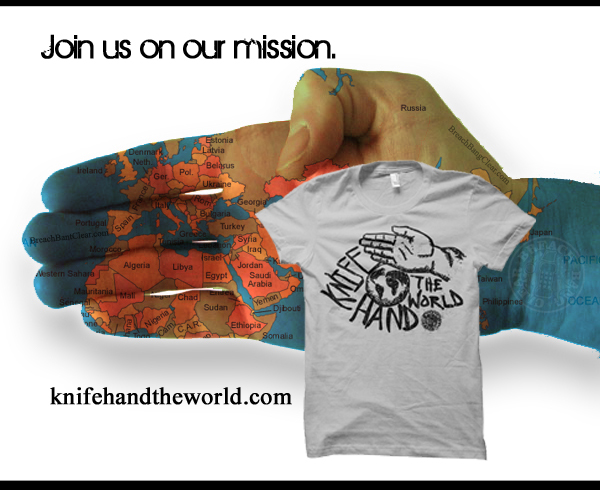 Mad Duo, Breach-Bang& CLEAR!
Comms Plan
Primary: Subscribe to our newsletter here or get the RSS feed.
Alternate: Join us on Facebook here, check us out on Instagram here, support us on Patreon right here.
Contingency: Exercise your inner perv with us on Tumblr here, follow us on Twitter here or connect on Google + here.
Emergency: Activate firefly, deploy green (or brown) star cluster, get your wank sock out of your ruck and stand by 'til we come get you.