Armageddon Gear Hi Temp Suppressor Cover

Armageddon Gear Hi Temp Suppressor Cover
News Desk
The Armageddon Gear high temperature suppressor cover – tested with a 120 round rapid fire string, it showed a cover temperature of 320º on a suppressor temp of 780º. Each one is manufactured here in the USA with the finest materials, including the best ballistic nylon money can buy, some stuff we can't pronounce, and a chimera scrotum. They're available in a variety of colorways (including A-TACS, Kryptek, Mud Hut, and others) for a wide range of suppressor manufacturers and styles (a couple dozen of them, in fact).
Find all Armageddon Gear suppressor accessories right here.
Grunts: chimera.
Here's what AG has to say about it:
The Armageddon Gear Suppressor Mirage Cover significantly reduces and delays the effects of suppressor mirage on the rifleman's ability to identify and engage his target. Highly-secure design stays in place during vigorous movement, yet can be adjusted or removed in seconds. Adjustable cord ensures custom fit and retention. Cover design ensures NO contact areas between nylon shell and hot suppressor. Our original Mirage Cover model is the most proven suppressor cover on the market and is rated for mirage mitigation on bolt-action and semi-automatic precision rifles. The Hi-Temperature model is new for 2017 and is rated for use on carbines with a high rate of fire, up to a suppressor temperature of 800 degrees F. Allow your suppressor to cool to avoid damage beyond 800 degrees F, especially with Titanium suppressors.

Notes on temperature ratings and use:

Your suppressor mirage cover is designed to mitigate the mirage caused by the radiant heat emitted from your suppressor as you shoot. The Original Suppressor Mirage Cover is designed solely for use on bolt-action and semi-auto precision rifles or for slow to moderate firing schedules. Through several years of observation we have found that most of the small number of cover failures we've seen have resulted from use on rapidly fired AR15 or other 5.56mm rifles or through long periods of sustained fire from 5.56mm rifles. For these higher rates of fire, the new Hi-Temp Suppressor Cover is the best choice. The Hi-Temperature Suppressor Cover mitigates mirage just like our original cover, but is slightly more bulky than the very trim and sleek form of our original Suppressor Mirage Cover. Properly installed and used as intended, your Armageddon Gear Suppressor Mirage Cover will provide many years of trouble-free service.
You can read our article about this outstanding Small American Business right here on Breach-Bang-Clear.
Armageddon Gear is a member of JTF Awesome. Follow 'em on Instagram, @armageddongear, or find 'em on Facebook, /ArmageddonGear/.

[arrow_feed id='48249′]
---
---
This article was lovingly prepared for you by the Breach-Bang-Clear News Team.
If you wish to share or repost, please so kind as to follow our terms and conditions.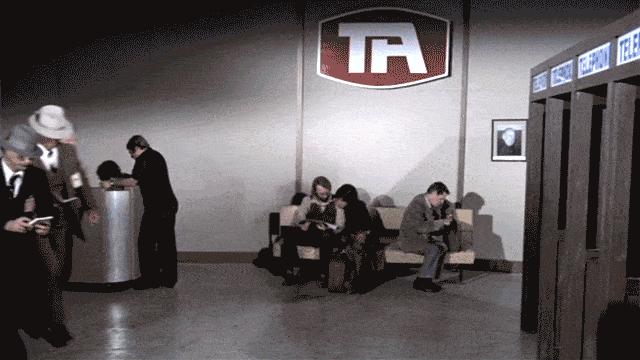 Mad Duo, Breach-Bang& CLEAR!
Comms Plan
Primary: Subscribe to the Breach-Bang-Clear newsletter here; you can also support us on Patreon and find us on Pinterest.
Alternate: Join us on Facebook here or check us out on Instagram here.
Contingency: Exercise your inner perv with us on Tumblr here, follow us on Twitter here or connect on Google + here.
Emergency: Activate firefly, deploy green (or brown) star cluster, get your wank sock out of your ruck and stand by 'til we come get you.
T&C: All original material published by Breach-Bang-Clear is the copywritten property of Breach-Bang-Clear, Inc. If you wish to repost, republish, or otherwise share our content, feel free to reproduce an extract of up to 225 words and one complete, unaltered image, preceded by attribution crediting the source and author's name, to include a link to the Breach-Bang-Clear home page, with a link back to the full article on our website, BreachBangClear.com. You do not require our permission to do this. Please do not reproduce our content in its entirety without contacting us first. We do allow full syndication on a case by case basis (credited, and posted with a canonical link, as is common practice and in good form) but only when mutually agreed upon beforehand. If you wish to reproduce a complete article, please contact us for permission to publish first.