ARES – FightLite Announce New e-Commerce Site

ARES Defense – FightLite Industries Announce New e-Commerce Site
News Desk
FightLite Industries, a division of ARES Defense Systems Inc. wanted us to let folks know they have a new website to make online ordering easier for their customers.
Here's what they said in their press release:
Featured on the new FightLite.com website are FightLite Industries' popular and patented MCR and SCR product lines, including full rifles, upper receiver assemblies, lower receiver assemblies, performance upgrade kits, spare parts, and accessories that expand the operational envelope and overall utility of these products.

The innovative and patented FightLite SCR (Sport Configurable Rifle) is the first of its class of firearms that is not only legal almost anywhere in America including New York, New Jersey, California and other restrictive states, but is also the first rifle to successfully combine the traditional lines of a hunting pattern rifle with the modularity of an AR-15 rifle.
The FightLite SCR blends strength, reliability, accuracy and rugged all-weather characteristics of America's longest serving infantry rifle with the classic lines of an American sporter. Lightweight, accurate and featuring a MIL-STD 1913 flat top upper receiver that accepts most modern optics, the FightLite SCR is designed to perform under the most demanding field, competitive shooting or tactical conditions. The multi-caliber, modular design permits the user to instantly change calibers in the field by simply pressing two pins and exchanging one upper receiver assembly for another.

Designed for optimal configuration, the FightLite SCR accepts most Modern Sporting Rifle accessories and parts including magazines, upper receivers, barrels, bolts, handguards and optics; so it can be easily and effectively reconfigured for each individual shooters' style and activity. Supported by a full line of performance accessories and manufactured of the highest quality aircraft grade alloys by American craftsmen, the weatherproof and dependable FightLite SCR will provide its users with a lifetime of accurate shooting pleasure and can be passed down from generation to generation. SCR – One Rifle, Any Season!

The patented FightLite MCR – Mission Configurable Rifle is an 8.5 lb weapon featuring gas piston operation, a 3-second quick change barrel system and has the capability to feed from both M27-linked ammunition belts and standard AR15/M16 box magazines at user discretion.

As FightLite's premier rifle offering for the commercial marketplace, the MCR vastly improves upon the standard AR15/M4 by offering exceptional flexibility with its dual-feed capability and quick-change barrel. This flexibility, combined with other unique features, allows users to instantly customize the MCR without tools for virtually any use.

The MCR quick-change barrel allows users to configure the MCR in seconds without the aid of tools and is available in 12" (NFA Rules Apply) and 16" inch lengths. Furthermore, the MCR features gas-piston operation that provides greater reliability in extreme conditions, and is cleaner, cooler and more reliable in adverse conditions than the legacy direct-gas system.
The unique design of the MCR also allows customers to upgrade their existing rifles by simply substituting a FightLite supplied MCR upper receiver assembly in place of the legacy upper, which are rearward compatible to the earliest AR15's from the 1960's. MCR – One Weapon, Any Mission!
You can find FightLite Industries online, on Facebook, on Twitter @FightLite and Instagram.
---
---
This article was lovingly prepared for you by the Breach-Bang-Clear News Team.
If you wish to share or repost, please so kind as to follow our terms and conditions.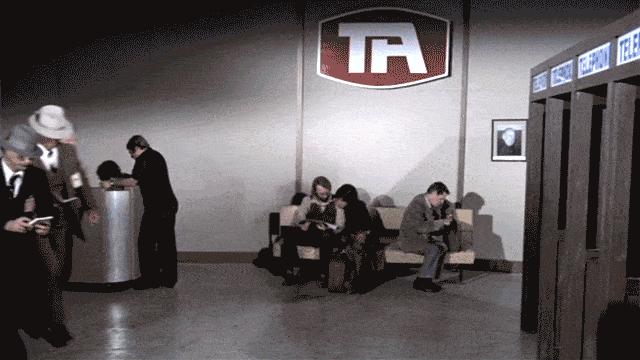 Mad Duo, Breach-Bang& CLEAR!
Comms Plan
Primary: Subscribe to the Breach-Bang-Clear newsletter here; you can also support us on Patreon and find us on Pinterest.
Alternate: Join us on Facebook here or check us out on Instagram here.
Contingency: Exercise your inner perv with us on Tumblr here, follow us on Twitter here or connect on Google + here.
Emergency: Activate firefly, deploy green (or brown) star cluster, get your wank sock out of your ruck and stand by 'til we come get you.
T&C: All original material published by Breach-Bang-Clear is the copywritten property of Breach-Bang-Clear, Inc. If you wish to repost, republish, or otherwise share our content, feel free to reproduce an extract of up to 225 words and one complete, unaltered image, preceded by attribution crediting the source and author's name, to include a link to the Breach-Bang-Clear home page, with a link back to the full article on our website, BreachBangClear.com. You do not require our permission to do this. Please do not reproduce our content in its entirety without contacting us first. We do allow full syndication on a case by case basis (credited, and posted with a canonical link, as is common practice and in good form) but only when mutually agreed upon beforehand. If you wish to reproduce a complete article, please contact us for permission to publish first.