American Defense Manufacturing joins Joint Task Force Awesome
We are pleased to announce another new member has joined Joint Task Force Awesome; the redoubtable American Defense Manufacturing!
Grunts: redoubtable.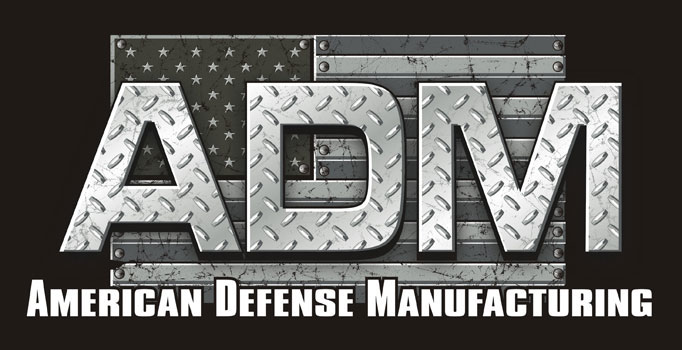 American Defense Manufacturing (ADM) is now a part of JTF Awesome Bravo Team. They started out ten years ago with one stated goal; to provide customers with robust, easy to use and cost effective quick detach (QD) mounting solutions for their customers. Since ADM was founded by a leading aerospace machining company with 21 years of experience, they knew that this would be a difficult but not impossible task.  Since the release of their unique, patented mounts, American Defense Manufacturing has become one of the premier leaders in firearm optic and accessory mounting. Their Quick detach mounts can be found in all the big catalogs and high end web stores, as well as many nationwide small town gun shops.  The diversity of their customers, from the Royal Canadian mounted police, to American Marines and soldiers are curious. You are as likely to find one of their QD mounts on a SWAT officer's entry carbine as you are to find the same mount on a local 3-gunner's favorite competition gun.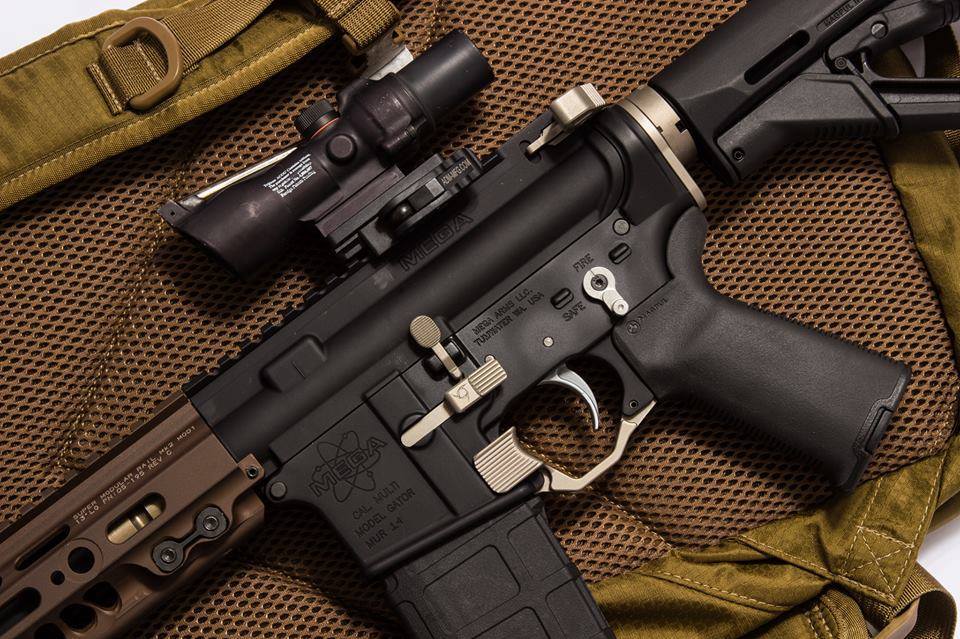 This is not just because of the quality of the mount but their outstanding record for quality and customer service. All of ADM's mounts are designed and built completely in the United States, up in New Berlin, Wisconsin. The 42,000 square foot factory runs three shifts a day and employs over a 150 people in the local community (a good sign, given how some other firearms manufacturers have been forced to lay people off).  The products are being made by Americans, for Americans.  As a result, their rugged mounts have gained popularity in an all the different shooting communities.
With their flagship product, the QD Auto lock system, ADM has given you a better way to attach optic, flashlights, lasers and bipods to your firearm. The auto lock system is unique in its design. It doesn't "grab" the rail, it simply cams and "clamps" the accessory on to standard 1913 Picatinny rail systems. A major problem in the past has been out of spec and damaged rails, which makes using a quick detach mount extremely difficult (if not impossible). This isn't the case with ADM's mount, which is easily adjusted for different dimensioned Picatinny rails. You can alter as needed with only your fingers or a small flat head tool like a screwdriver or coin. Once the user closes the throw lever, the caming action places all force on the clamp, not the rail. This prevents any damage to the weapon.  The mount immediately self locks upon closure, eliminating any additional steps. As fast as their mount goes on, it comes off with no fear that the ADM auto lock will loosen or fail under extreme hard use or heavy recoil.
The company incorporates this technology into over a 250 products, with a mounting solution for nearly every firearm you can imagine.  For this reason, you will find ADM mounts on firearms across the spectrum of shooting, from local and federal law enforcement to elite small units in the military and lots of discriminating citizens. They have partnered with some heavy hitters in the past (Tango Down, Vortex, B.E. MeyerCo, U.S. Optics, B5 Systems, etc.), and continue to do so today (including us here at Breach-Bang-Clear, though ranking us alongside those other folks might be a bit of a stretch).
Their willingness to approach the toughest of  projects has gained them the attention of the DOD, including special project effort for the U.S. Army and Marines.  You will see their Delta scope mount on the SOCOM issued FN MK20 SSR project, an accurized version of the SCAR heavy.  You will even find the same mounts being used by door kickers, on the firearms used by leading firearms trainers such as Matt Jacques, Steve Fisher and Chris Costa. ADM also offers a lifetime warranty on their products.
Now, you may have already known about ADM's mounts…but did you know they're building long guns now?
We didn't either, but recently, while talking to ADM about their joining JTF Awesome, they eluded to a new rifle program.  We are excited to hear about that, and have a sneak peak at their new carbines! The firearms will be offering FULL ambidextrous lower receiver and controls, with many ground breaking features previously unseen in other AR-15 type rifles. Their aim is to produce a precision machined, extremely accurate and reliable rifle seldom seen outside the custom shops…something equipped with high end features and extremely high quality components but without the custom price tag! We are looking forward to shooting this uber-blaster in the near future, and you all can expect a full report when we do.
Check this out: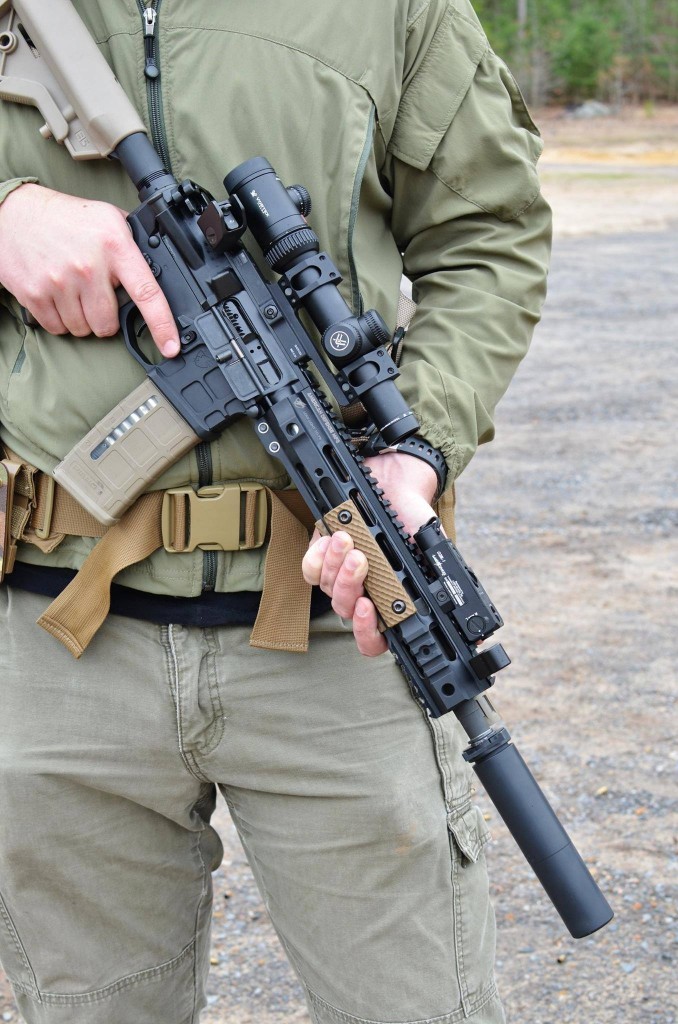 American Defense Manufacturing is a young company that has a lot of really cool and innovate products coming out soon. Keep your eyes out for these guys, Breach-Bang- Clear is by no means the only place you will be seeing them! Welcome to the Task Force!
You can check out more of American Defense Manufacturing online, on their Facebook page, and of course out on the range.
#americandefensemfg
Mad Duo, Breach-Bang & CLEAR!