Small American Business | King Shooters Supply
We here at Breach-Bang-Clear, Mad Duo and minions alike, are all about the "little guy". Small business (small being  a relative term), vetrepreneurs, you get the idea. Today's story reflects our preference and prejudice.
All-American Business Spot light: King Shooters Supply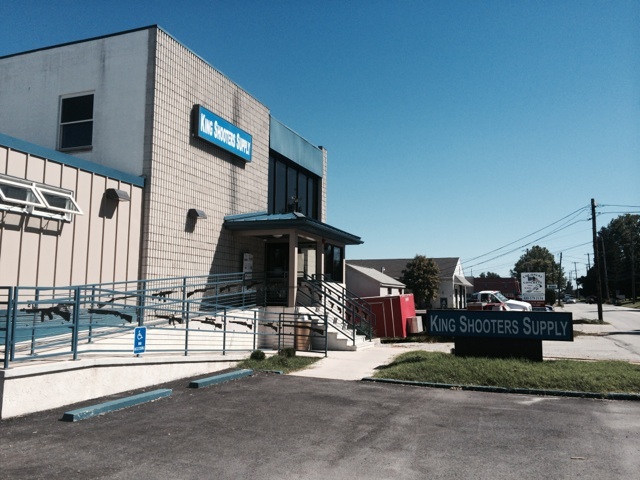 We here at Breach-Bang-Clear hope that by now you, the loyal reader, have noticed that we are sort of basis towards all things AMERICAN. Why? Because we love America, and all the things that make her great! One thing we try to do every week is help an American Business in one way or another. Our editor poses the question to all the writing staff and wretched flunkies cringing and drooling there before him – who did we help this week? We put particular emphasis on the "little guys" out there. We firmly believe that the Second Amendment truly safeguards all the others. Obviously support our right to own and carry firearms. For all these reasons and many more, we now focus our attention on King Shooters Supply. King Shooter Supply is our "All- American Business" of this week.
King Shooters Supply is located outside the city of Philadelphia, PA in the area known as King of Prussia. "KOP", as it's called by the locals, is best known for its huge shopping mall and surrounding business. It attracts shoppers from all over the central eastern coast. King Shooters Supply is located right off the PA turnpike. It is one of the best gun shops in the area for selection and customer service.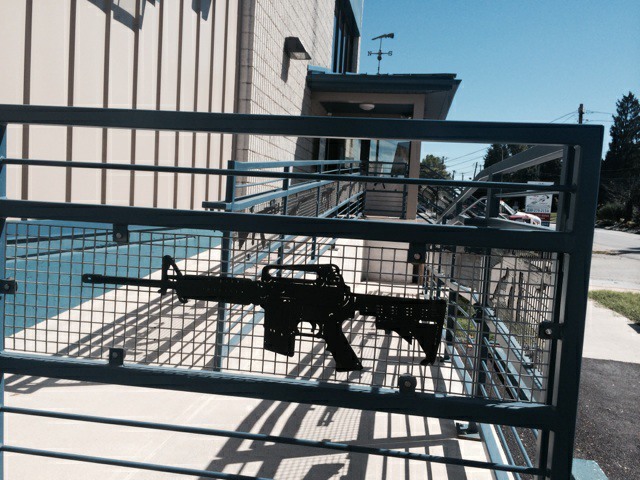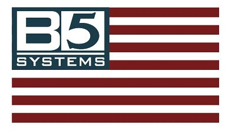 Owners Roger and Patricia Burris are a husband and wife team that found romance on the range. They first met while shooting – that's way better than anything in The Notebook! Every guy wants a girl that shoots, and Roger knew he had found a keeper. A lifelong shooter and long time fan of different shooting sports, Roger got his start in the firearms business in the mid 1990's learning how to cast bullets. A shooting buddy taught him the process, but was moving away from the area.  After mastering the art of making cast led bullets, he began selling them at local gun shows. His hobby-business of making bullets evolved into firearm sales and hasn't stopped since.
Finally after years of packing and unpacking the wares for each show, they unpacked into a small shop and started up the business.
"We outgrew the old location the day we opened," Roger told us. After a few years, they moved into a 10,000 square foot location, which is where they remain today. Despite the long road to becoming one of the premier gun shops in central Pennsylvania, the Burris' never lost their passion for shooting and their "Mom and Pop" level of customer service. With a loyal customer base that extends across the region, King Shooters Supply continues to grow in size and services. They have grown the original business in an impressive way, and there's a reason they have earned loyalty from so many returning customers. In addition to building the business Roger continues to refine and improve his bullets.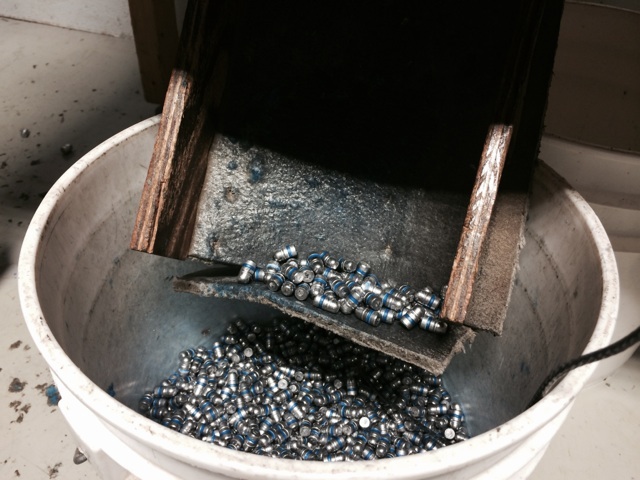 Roger's "Better Bullets" have become a nationwide brand name in sport and competitive shooting. They have customers in all 50 states. The Better Bullet line is made in a separate wing of King Shooters Supply, and sold both out of their shop, on the web and through distributors. The hard cast bullets are molded, lubed, checked and packaged in better than military-like efficiency. Each individual round is checked three times, once at the casting machine, again during the lubing process and finally as its hand packed. The company is extremely proud of these bullets, and rightfully so. The Better Bullet line has won plenty of trophies and matches, and the demand continues to grow. Pat jokes that the secret to the bullets is a touch of hand-crafted "love" but Roger insists in the attention to detail, and their refusal to send a single sub-standard bullet out the door.
"I'll throw away a thousand bullets before I allow a single bad one in the box!"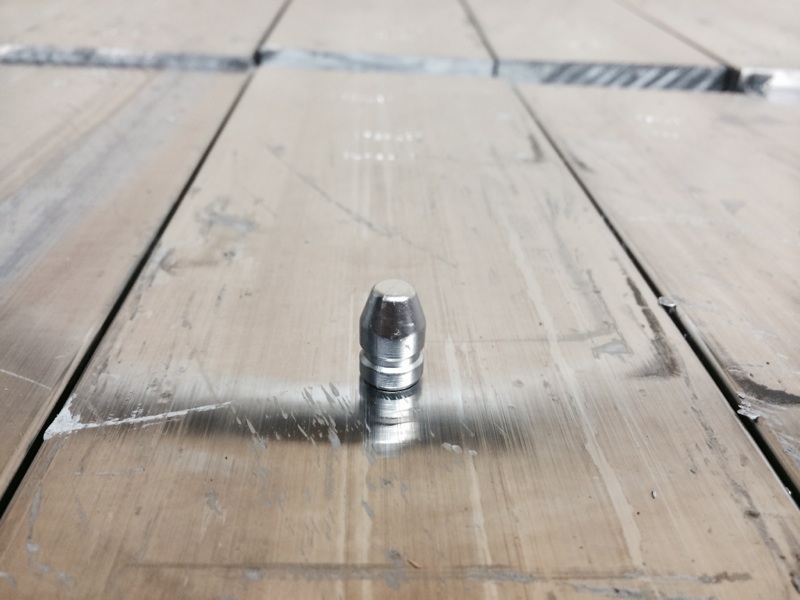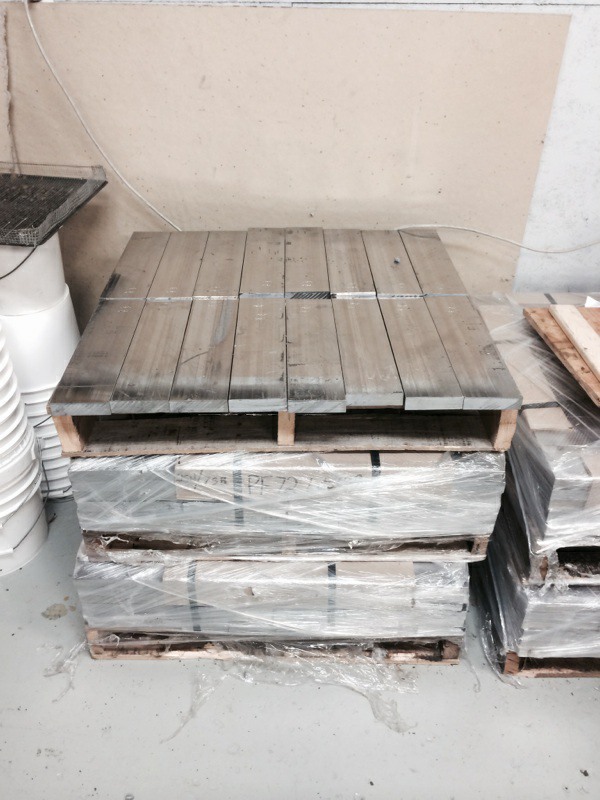 Serious about precision and accuracy, he explained that most companies do not quality check their bullets in the same way. A "good" batch of bullets cast by others become "match grade" and all the bad batches become "shooter grade".  With the Better Bullet line, they are all the same, ready for plinking or winning a coveted trophy. Offered in all the popular calibers (and even most hard to find ones) King Shooter's Supply goes through over 10 pallets of special lead alloy a month.  With superior lube that doesn't melt off in the desert, crack off in the cold or create excessive smoke when shot, this side of the business has shaped the firearms side in more ways than one.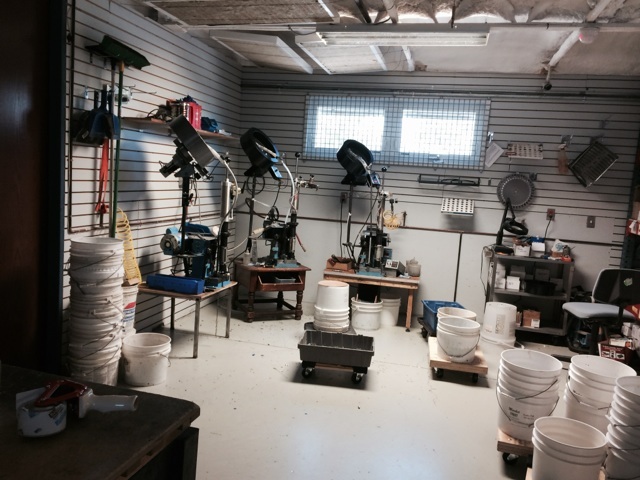 While Roger focuses on the manufacture of the bullets, the machine shop and more technical duties, his wife Pat runs the day to day operations of the business and keeps the business moving forward. Their office manager, Adam Kraut, keeps his eyes open for new and innovate products becoming popular in the market, and stocks quality merchandise uncommon to most of their completion.  The show room displays the company's origin, with a wide selection of reloading supplies and their own bullet line. The firearms selection is wide but balanced, with both hunting and "tactical" style firearms equally represented. You can pick up a new shotgun for clays or hunting, or a Mossberg 500 for home defense.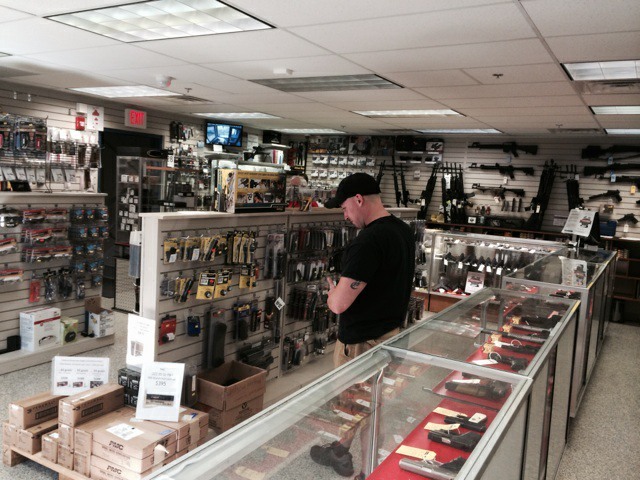 The store has plenty of choices for everyone, regardless of your shooting passion. The sales guys are all shooters, many of which compete in local matches. Their shooting experience is important, and gives confidence to their customers. He says,
"We would rather have one of our sales reps say 'I don't know the answer to that' and help the customer find the right answer,  rather than lie or mislead just to save face or close a sale."
The honest, friendly and knowledgeable atmosphere is a rare thing these days, where most shops are stocked with wanna-be operators wearing condor Velcro ball caps, and salesmen that are never wrong. We personally have an issue with people who don't shoot selling guns and passing bad information on to customers.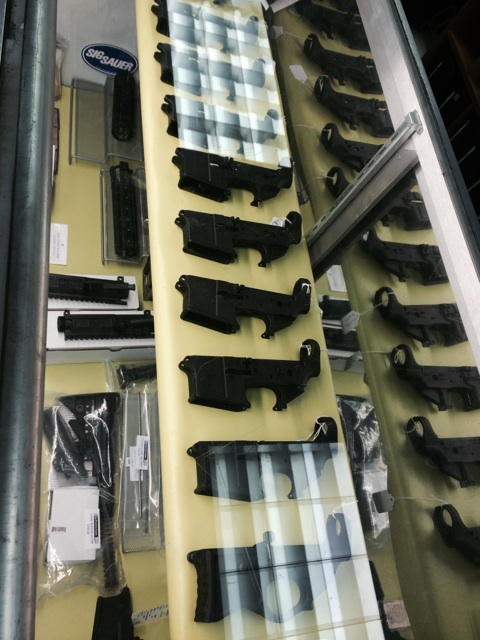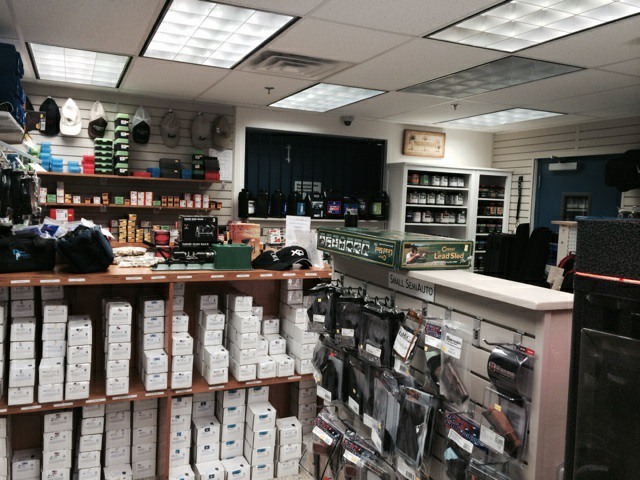 This is not the case at King's, as their staff continues to shoot the full gambit of 2nd Amendment based sports and attend shooting courses from respected instructors. There is a real incentive for the staff to level up in training, experience and knowledge. They attend armory courses from Glock, Smith and Wesson, LWRC, and the NRA. They are heavily invested in promoting defensive courses and the "refuse to be a victim" mentality. The shop hosts seminars from Rockwell Tactical, teaches AR-15 building classes, and have plans for legal CCW/ home defense courses from local gun-friendly lawyers.
Just as importantly, they understand that their customer base is a mix of young and old, novice and experienced, black rifle and checkered walnut.
We feel they have achieved a great balance in these departments, and we enjoy seeing this All-American Business succeed. Regardless if you want to get into reloading or purchase your first silencer, the crew at King Shooters Supply will walk you through it and point you in the right direction for advancing as a shooter. They honestly want to see you improve your own skill and knowledge, and recruit more new shooters. The more people we have promoting the right to bear arms, the more we guarantee the future of this great nation.  If you are on the central east coast, stop by the shop if you have the chance. If you need some bullets, give them a try. If you need help, information or advice, give them a call. You will not be disappointed!
http://www.kingshooters.com/index.php