ALCON: 2014 PAUL-E-PALOOZA 2
2014 PAUL-E-PALOOZA 2 – it's not too far off now.
Paul Gomez reached out and touched a lot of people's lives on his short time on this earth. A wealth of information, many students and fellow instructors regarded him as a living "encyclopedia of knowledge for the firearms industry". The detail of that knowledge was truly amazing. A former soldier and cop, Paul wandered the country like a traveling gypsy, one that was as sharp as a razor and armed to the teeth. The man was funny, helpful, and always entertaining to be around, and always focused on helping others first. It's for these reasons, and many more that we are pleased to announce Paul-E-Palooza (2) being held at the Raven Concealment Systems Range in Garrettsville, OH.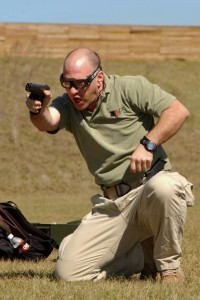 This premiere training seminar will be held Saturday and Sunday, August 16-17, 2014 from 8:00am to 5:15pm daily. The event will benefit the children of Paul Gomez, with all proceeds going into ensuring their wellbeing and future.  The first event rose over $40,000 for Paul's children (!).  Some of the best instructors in the business are donating their time to the cause, and it is hoped that the event will match or beat the previous event. The range days will be an excellent value for your training dollars and a great way to celebrate Paul's life with some like-minded friends. The event is being sponsored by Raven Concealment systems and other businesses. RCS had a close relationship with Paul; he helped with numerous designs and R&D of their products, to include the famous Vanguard holster.  There is going to be a whole slew of trainers and vendors there, to include this extraordinary cast of friends:
Craig Douglas ("Southnarc")- totalprotectioninteractive.com and Shivworks [Tentative]
Rob Pincus- Combat Focus Shooting, Personal Defense Network
Cecil Burch- Immediate Action Combatives
Dr. Keith Brown- Univ. of Nebraska School of Medicine, All-Around Death Merchant
Dr. Sherman House- The People's Dentist and Medical Director of Paul-E-Palooza
Greg Ellifritz- Active Response Training
Paul Sharp- Sharp Defense
Larry Lindenmann- Shivworks
Chris Fry- Modern Defensive Training Systems
Spencer Keepers- Keepers Concealment
Michael Goerlich- Raven Concealment Systems
Claude Werner- Firearms Safety Training LLC
John Hearne- Rangemaster and DVC Targets
Ian Wendt- Special Circumstances
William Aprill- Aprill Risk Consulting and Training Director of Paul-E-Palooza
Caleb Causey- Lone Star Medical
Morgan Atwood- BFE Labs
Ryan Mayfield- Kodiak Security Solutions
Chuck Haggard- Emperor of the Known Universe and Lieutenant, Topeka, KS, Police Department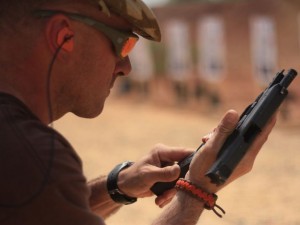 It's like a who's who of awesome, ain't it?
Schedule
In order to maximize learning potential with this unique gathering of talent, 2 and 4-hour blocks of instruction will be conducted from 8:00am to 5:15pm daily. A detailed program schedule will be emailed to all registered attendees prior to the dates of the conference. Attendance at all courses is "first-come-first served", and instructors reserve the right to limit class size in the interest of safety and comfort.
Registration
Registration fee for the conference is $250, with the proceeds going to the Children's Trust, dedicated to the support and education of Paul's beloved children. Registration is limited based on the size of the facility and demand is high, so please do not delay in signing up.
To register, send a check for $250 US payable to Paul Gomez Children's Trust to:
Paul-E-Palooza
c/o WTA
5721 Magazine St., Unit 180
New Orleans, LA 70115
Please include your full name, mailing address, and email address with your payment. Upon receipt of your payment, you will receive a confirmatory email. Many have inquired about making donations to the Children's Trust even though they are unable to attend the 'Palooza. This generosity is appreciated immensely and  you are encouraged to follow the above directions to donate any amount large or small.
Range Location
Paul-E-Palooza 2: Electric Boogaloo will be held in Garrettsville, OH, at a private range under the administration of Raven Concealment Systems. Exact address and directions will be emailed to registered participants in advance of the conference date. Travel Information Garrettsville, OH, is approximately 50 miles southeast of Cleveland. Multiple connecting flights are available daily into Cleveland Hopkins International Airport (CLE) and Akron Canton Airport(CAK), each roughly 50 miles from the training site.
Lodging:
There are several hotels within driving distance of the training site, including:
Holiday Inn Express Lordstown-Newton Falls/Warren
4185 State Route 5
Newton Falls, OH 44444
(330) 872-6000
Budget Lodge
4100 Ohio 5
Newton Falls, OH 44444
(330) 872-3833
budgetlodgeohio.com
Econo Lodge
4248 Ohio 5
Newton Falls, OH 44444
(330) 872-0988
econolodge.com
Comfort Inn
136 North Park Avenue
Warren, OH 44481
(330) 393-1200
Fairfield Inn Warren Niles
1860 Niles Cortland Road Southeast
Warren, OH 44484
(330) 544-5774
marriott.com
Holiday Inn Express Hotel Youngstown N (Warren/Niles)
135 Highland Terrace Boulevard
Warren, OH 44484
(330) 544-8807
hiexpress.com
This is sure to be one hell of a event, and a great time for all those that attend! For more information, please look to the links below, and if you attended the first  PAUL-E-PALOOZA, then share your experience in the comment section below. This an awsome chance to help support one of our own and sharpen your skills as you do so.
https://pinvents.com/event/621707561235625/paul-e-palooza-2
http://www.activeresponsetraining.net/paul-e-palooza-memorial-training-event
http://pistol-forum.com/showthread.php?5126-Paul-E-Palooza-AAR
http://www.northeastshooters.com/vbulletin/threads/256891-2nd-Annual-Paul-E-Palooza-2-day-class-in-Ohio-August-16th-17th-2014