The S.E.R.T. in SERT Automatic stands for Sheriff's Emergency Response Team. Presumably such a unit had a hand in the design genesis of this auto-opening folder.
For those of you who don't know the provenance of this and other Al Mar knives, we'll school you up in future installments. The Portland-based company has been around for a long time, with a long history of supporting the military (and SF community specifically). In fact, they've been around long enough that one of our minions used to work for Al Mar back when he still dressed like one of the snobby assholes from Pretty in Pink and Ronaldus Maximus Victrix was still in office.
Grunts: provenance.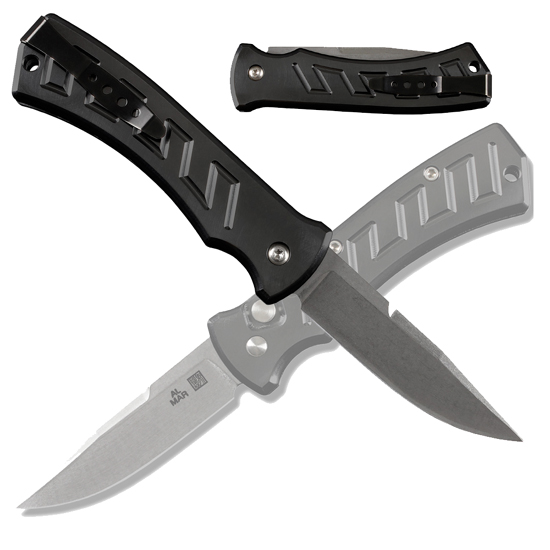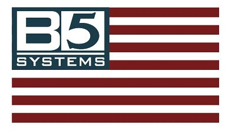 Anyway, we just wanted to give you a heads up about the new SERT Auto. It looked pretty sweet at SHOT – now we've got a couple en route to our minions for review. It has a 3.3″ S30V blade (RC59-60), machined, aluminum hard anodized scales and the ambi Al Mar "Deep Pocket Clip" some of you already favor. Overall length is 8.5″, weight is 4 oz. Looks like MSRP will be $240.00. We'll let you know more when we have our hands on it (that's what she said). Meantime, you can find the SERT here: http://www.almarknives.com/product/sert-automatic/
You can learn more about Al Mar here online, on their Facebook page or by subscribing to their YouTube channel.
Comms Plan
Primary: Subscribe to our newsletter here or get the RSS feed.
Alternate: Join us on Facebook here or check us out on Instagram here.
Contingency: Exercise your inner perv with us on Tumblr here, follow us on Twitter here or connect on Google + here.
Emergency: Activate firefly, deploy green (or brown) star cluster, get your wank sock out of your ruck and stand by 'til we come get you.