ADS Warrior Expo East 2017

Warrior Expo East is upon us. If you're anywhere near Virginia Beach, you need to go — well, if you enjoy good equipment, solid training, and epic demos, that is. Check out what's to come…
Be sure to check back periodically to see what's new.
---
The ADS Inc. Warrior Expo East will be held at the Virginia Beach Convention Center, 1000 19th St., Virginia Beach (VA). It'll be open to visitors from 10h00L to 16h30 on Thursday, and from 10h00 to 15h30L on Friday. The keynote speaker for this Expo is Gen. Martin Dempsey, USA (Ret.).
There are over a dozen training blocks, including:
• Battle Born Leadership
• Modern Use of Force & Legal Review
• Saving Lives in Tactical & Austere Environments
• Transitioning to the Civilian Workforce
and others.
Among the equipment manufacturers (and there will be scores) you'll see Raptor, Angel Armor, Armorvent, TCI headsets, Cardiac Science, Daniel Defense, Gentex/Ops-Core, and plenty more. Warrior Expo East is even larger than Warrior Expo West, which we noted was possibly the best industry show.
You can learn more about Warrior Expo East here on the ADS Inc. blog or by watching this video. Scroll down to start following the pictorial.
[arrow_feed id='49614′]
---
---
This article was lovingly prepared for you by the Breach-Bang-Clear News Team.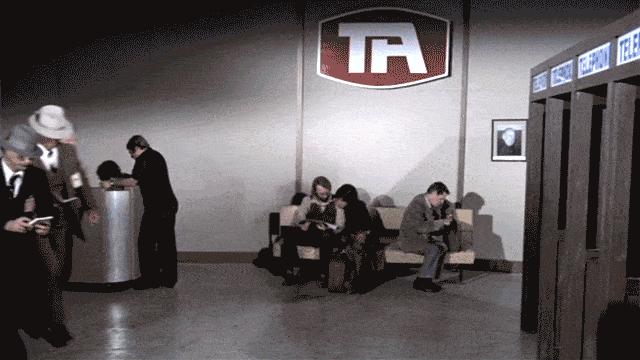 Mad Duo, Breach-Bang& CLEAR!
Comms Plan
Primary: Subscribe to the Breach-Bang-Clear newsletter here; you can also support us on Patreon and find us on Pinterest.
Alternate: Join us on Facebook here or check us out on Instagram here.
Contingency: Exercise your inner perv with us on Tumblr here, follow us on Twitter here or connect on Google + here.
Emergency: Activate firefly, deploy green (or brown) star cluster, get your wank sock out of your ruck and stand by 'til we come get you.