ADM at SHOT – Good Things Are Goin' On
If you're not already following American Defense Manufacturing on social media, correct yourself. They've got a lot going on. They're releasing some badass new products, including a pistol caliber carbine that has tremendous promise, and they're doing a lot of charity work. Among those causes, SOC-F. Read on and learn more. Mad Duo
ADM at SHOT – Good Things Are Goin' On
Sara Liberte
This week at the 2017 SHOT show we were able to witness what we love most about this industry; the way companies, and people, look out for one another. ADM is a superb example of this, getting lots of work done to accomplish incredible goals.
We watched this first hand at the American Defense Manufacturing booth as William Phebus, the marketing and sales manager for ADM, presented a check to the SOC-F (Special Operations Care Fund). ADM partnered with Vortex Optics, Black Hills Ammunition, Tactical Distributors, Black Point, Raven Concealment and many more to create a truly unique, limited edition rifle to be used as a fundraiser.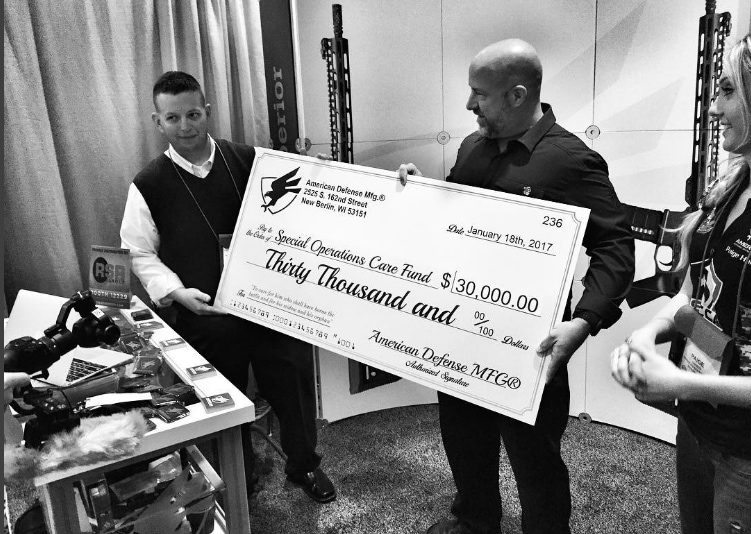 SOC-F's David Kramer explained what the foundation does.
"We simply find gaps in coverage for the Special Operations Forces Community and family members dealing with whatever hurdle they have in front of them at that time, and we fill in those gaps. This can range anywhere from help with marriage counseling, Gold Star kid's camp programs, or simply having an emergency fund."
David went on to tell us that within just under 3 years of operation the SOC-F has been able to distribute just under a million dollars. With a total of 4 board members, there are absolutely no payroll, rent, mortgages, debt service, or salaries taken by any member of the philanthropic organization's guiding staff.
"We all donate our time and skills, we operate strictly as volunteers, because it is what we want to do."
The Special Operations Care Fund also helps out other organization's such as the Lead the Way Fund (Rangers), The Green Beret Foundation, the Lone Survivor Foundation, the Unit Scholarship Fund, Special Operations Warrior Foundation and the Shepard Center's SHARE Military Initiative.
"We couldn't help these families like we have been able to without the sincere generosity from the companies that step up to create fund raisers, like ADM has done with this rifle build. We are blown away by the offers and hard work these small business's have dedicated to helping out within the community."
A  portion of sales from this specific rifle build generated thirty thousand dollars. To say witnessing this presentation was emotional would be an understatement.
David went on to say that SOC-F will be using the money to help save marriages, care for gold star children, help with brain injury treatments, and provide emergency funding for families in desperate need. He said all of this with an obvious lump in his throat and graciously accepted the giant check on behalf of SOC-F; the crowd watching around us was also overwhelmed and inspired.
You can see for yourself by watching this video.
ADM still has some rifles, receivers, and receiver sets for sale that benefit SOC-F, if you want to help support check out these links.
Rifle:
https://www.americandefensemanufacturing.com/view/product/1266/
Receiver:
https://www.americandefensemanufacturing.com/view/product/1269/
Set:
https://www.americandefensemanufacturing.com/view/product/1267/
Sara
American Defense Manufacturing (@americandefensemfg) is a member of JTF Awesome.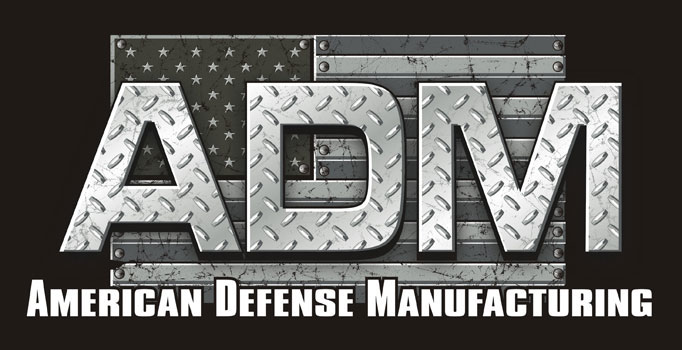 ---
---
Mad Duo, Breach-Bang& CLEAR!
Comms Plan
Primary: Subscribe to the Breach-Bang-Clear newsletter here; you can also support us on Patreon and find us on Pinterest.
Alternate: Join us on Facebook here or check us out on Instagram here.
Contingency: Exercise your inner perv with us on Tumblr here, follow us on Twitter here or connect on Google + here.
Emergency: Activate firefly, deploy green (or brown) star cluster, get your wank sock out of your ruck and stand by 'til we come get you.
About the Author: Sara Liberte, who wone the MF lottery when it comes to last names, grew up the younger sister to an Army Ranger…she blames that for everything (awesome) in her life. A photographer/videographer of supreme talent and utter disregard for inclement weather, arduous conditions, or little things like the law of averages, Sara is an eleutheromaniac who loves firearms, motorsports, motorcycles and…well, all vehicles, really, as long as they're the kind that gets dirty and generates adrenaline. She travels the US in a van called the Dodge Mahal, dog at her side (he also rides in her motorcycle sidecar). If you need to find her, you'll have to look outside. Try moto-events, mountain ranges, or firearms classes.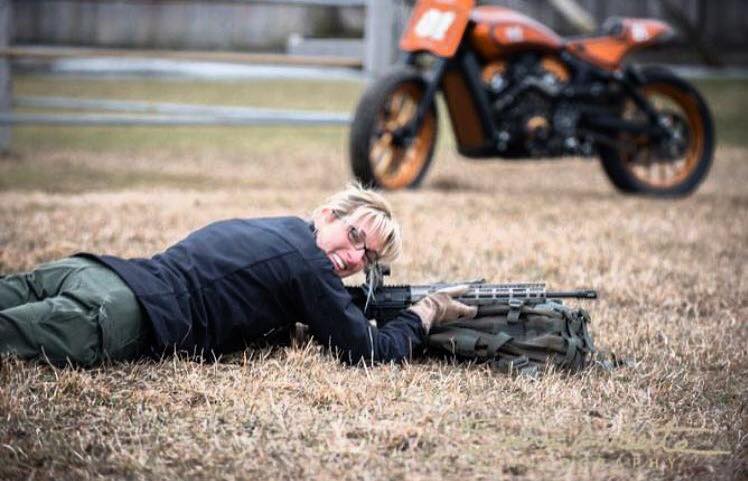 Liberte, whose favorite movie is "First Blood", runs the website Garage Girls and is the author of How to Repair and Maintain American V-Twin Motorcycles and 1000 Biker Tattoos. Her work has appeared in Easy Riders, In The Wind, Hot Bike, Street Chopper, IronWorks, Cycle Source, and RECOIL Magazine.
What more is there to say?
Follow her on Instagram, @saralibertephotography. She's on Facebook too.
Grunts: eleutheromania.