Actually Listening to End-Users: Trijicon
Actually Listening to End-Users: Trijicon
Candice Horner
How many times has a product come out that made you say, "What the hell were they thinking?" Experienced shooters can quickly spot a bad product, marketing ploy or something that serves no purpose other than to look good. Trijicon wants to change the expected industry approach by taking into account end-user feedback on current and prototype products — in the open, with media present.
William Petty, of Centrifuge Training, was contracted to lead the range portions of the event. Petty said, "This event was important for me because I see the value in companies building the optics we need to shoot instead of what they want to build." Petty's opinion lends true to the intentions Trijicon had for the event. Reflex Sight Product Manager, Logan Killam, said, "In the past, Trijicon did not define segments to target, we released optics to a general audience. In the future, we will build optics with a feature set that appeal to a more defined audience by offering products that meet those user's needs."
While we can't tell you everything that was discussed, we can say that both the Reflex Sights and Iron Sights product lines were evaluated. Items were mounted on firearms and tested against competitors' products. Bold move, Trijicon, bold move, and one we respect. Most of the time, companies will do side-by-side comparisons behind closed doors. Trijicon gave us transparency and straight up asked what we liked and/or disliked about their products versus competitors' products.
Are they the only company in the tactical/firearms world to do so? No, but it's damn sure a great rarity.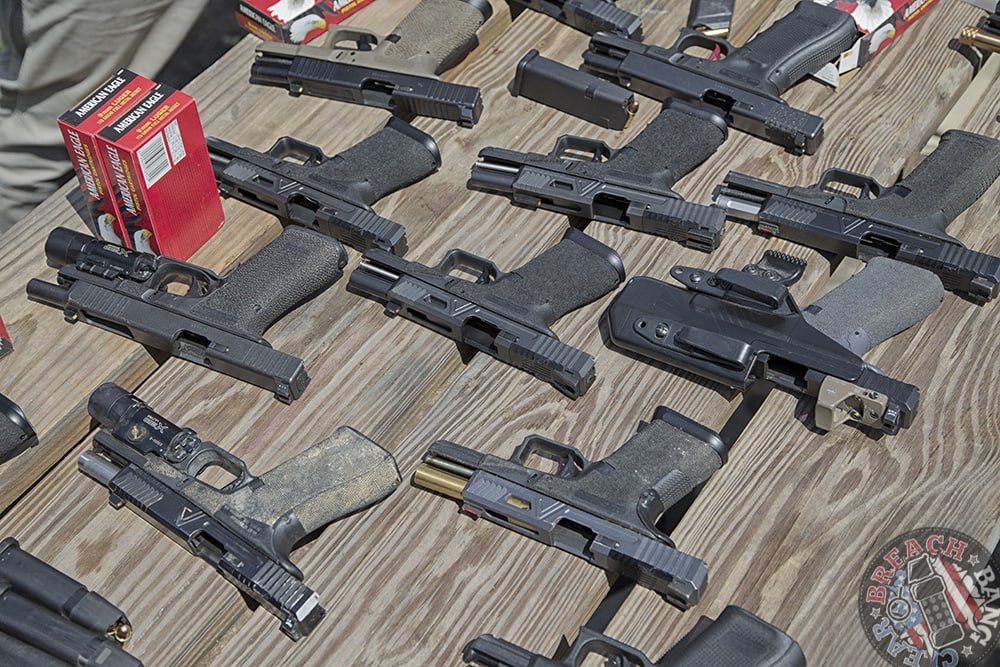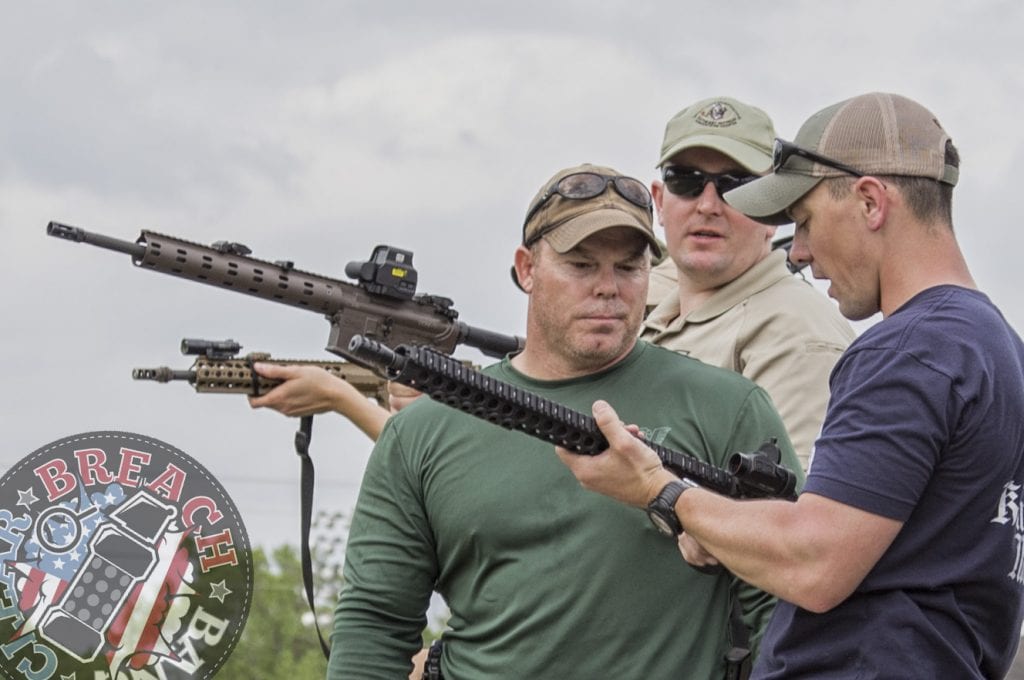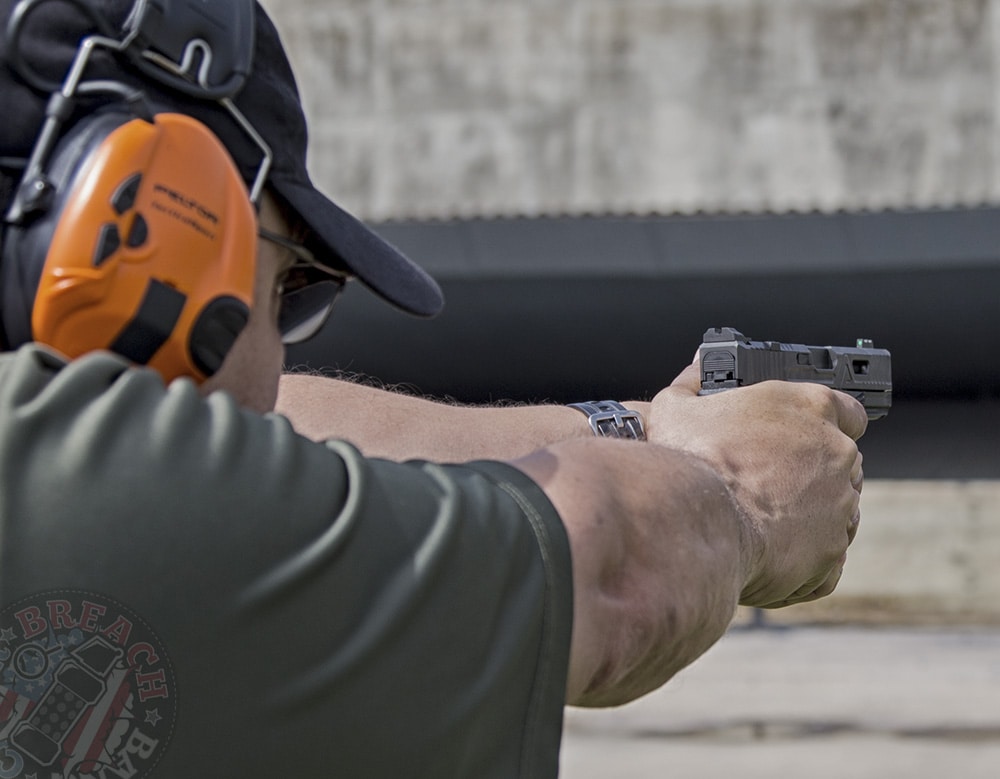 This may come as a shock, but the smart guys who develop products don't always get a lot of time behind guns to test them. Jerry Elpedes, Senior Engineer for all product lines, said, "Experiencing firsthand and getting end user feedback was invaluable." Jerry commented about not being able to shoot often, but this experience has impacted his desire to hit the range more and test the products he helps design. As someone who hears feedback on a regular basis, Southeast Territory Manager for The Evans Group, Jess Roberts, feels that "This proves some of the concepts that are out there and gives us a chance to see what we're missing in the market."
So what's to come of this event? We don't expect to see drastic changes in the next few months, but if you see a badass product hit the market from Trijicon in the next couple years it's very likely this evaluation group had a hand in its conception.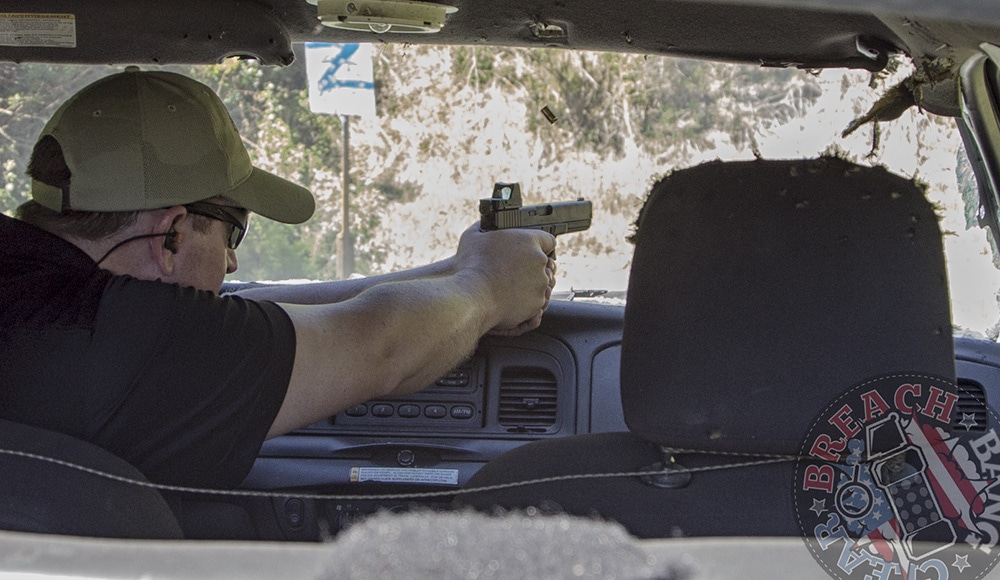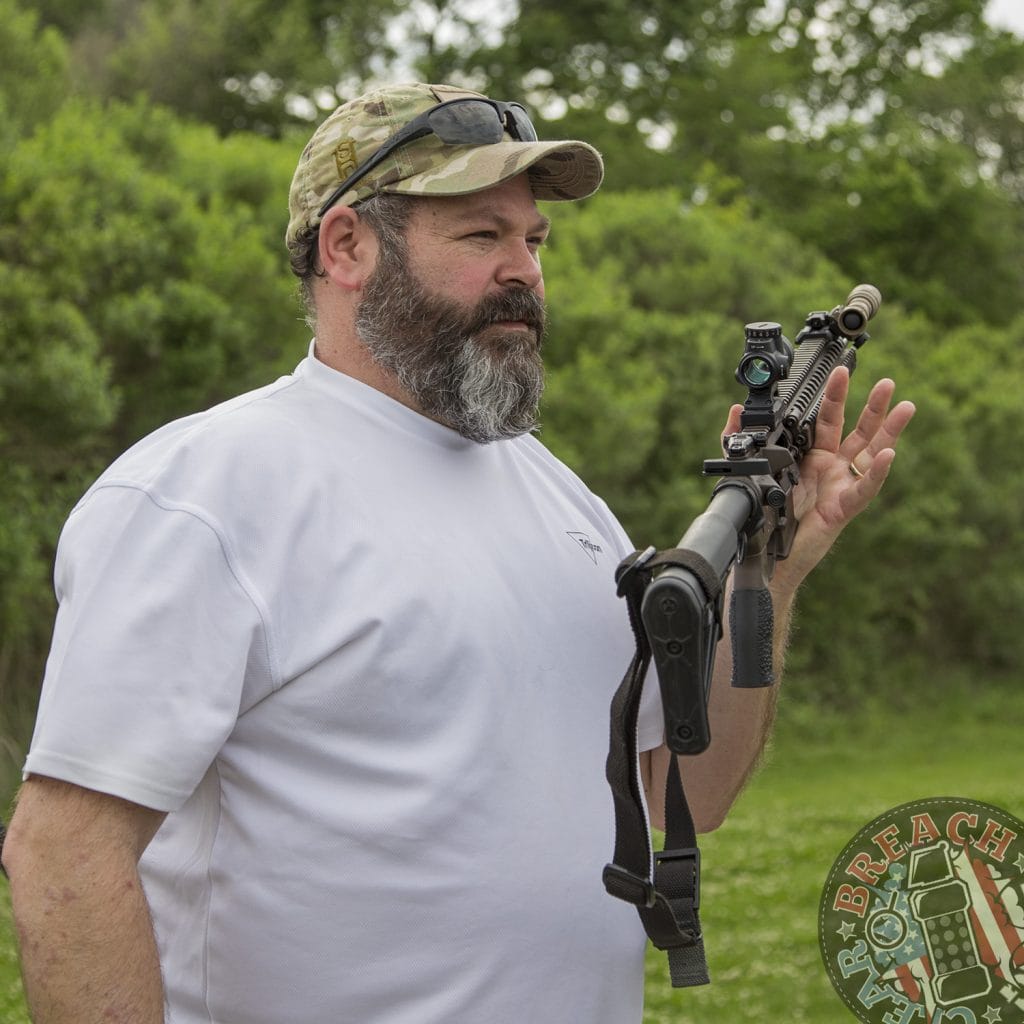 Any Trijicon fans out there? What do you like, dislike, or would improve? Anything you want to see hit the market from Trijicon? Let us know in the comments.
Big thanks to the Louisiana State Police Joint Emergency Services Training Center for allowing Trijicon to hold the event on your facility. The LSP JESTC is a sprawling 1600 acre campus that has everything from shooting resources to obstacle courses to a defensive driving track.
There are food and lodging onsite and it's one of the nicest facilities we've had the pleasure to visit.