After Action: VERTX Delta Stretch Pants
After Action – VERTX Delta Stretch Pants
Norsemans Survivology
A few months back I received these Vertx pants just before a long flight. I anticipated good things from these trousers and wasn't disappointed. I don't have a lot to add after my first look, but I promised you an after action and here it is.
As I mentioned before, the stretch pants thing was a little foreign to me personally and a kilt was always preferred when I needed more freedom of movement. Since receiving these they've become my favorite pair of pants for daily wear and more importantly, travel. Whether I'm hopping a ride on a train like a hobo or stuffed in the trunk of a European sports car, I know I'll be comfortable.
Whenever I headed out on a trip it occurred to me that these were always the pants I donned before leaving the house. I didn't plan it that way, it just sort of happened. Why? Because they're so damned comfortable. Realizing that I did not have anything to compare them to, I went out and got a pair of stretchy jeans at the local box store; they're not even in the same league. My Vertx pants just seem to fit my ever expanding ass better, even with a pistol IWB carry.
The Vertx pocket layout is ample without being overkill, and I don't look like a Tacti-geek when I'm rolling around a strange town. They display a professional appearance and comfort that can only be understood after a long day or three traveling and greeting new people.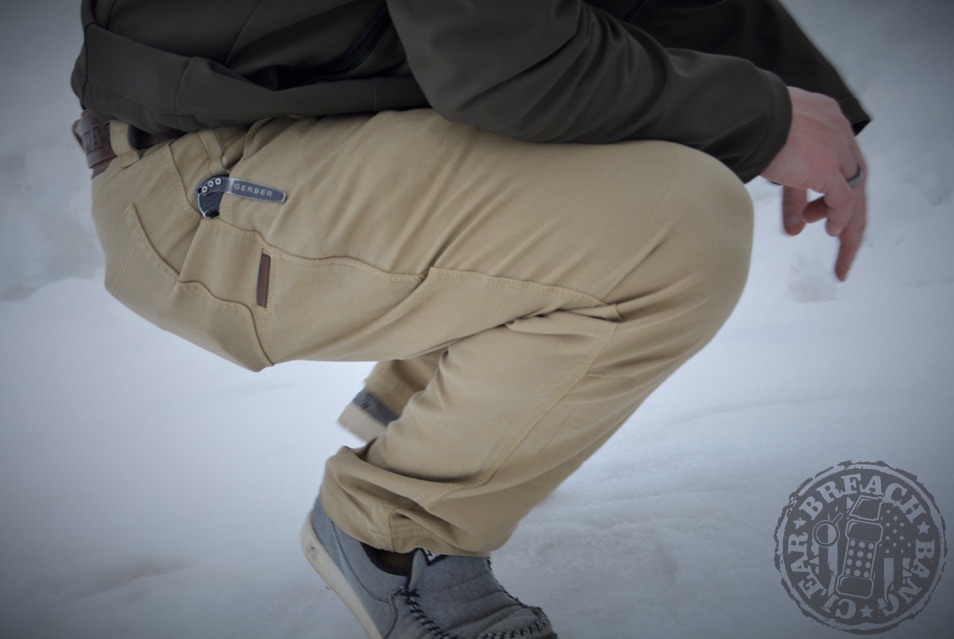 Being that these are now my travel pants of choice, they have been washed dozens of times and show no signs of wear. So here is the breakdown: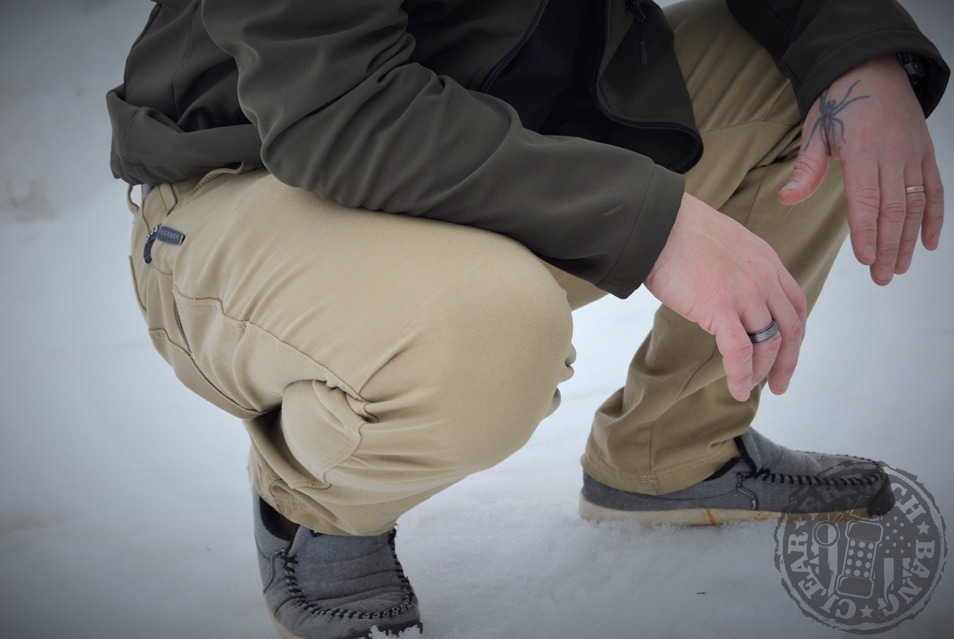 Fit: I pretty much already beat this one to death, but not everything was covered. The unmentioned part is that they're true to size. That being said, they also have a very generous potential for growth so if you are of the type to occasionally expand and contract, these trousers can take whatever you can dish out.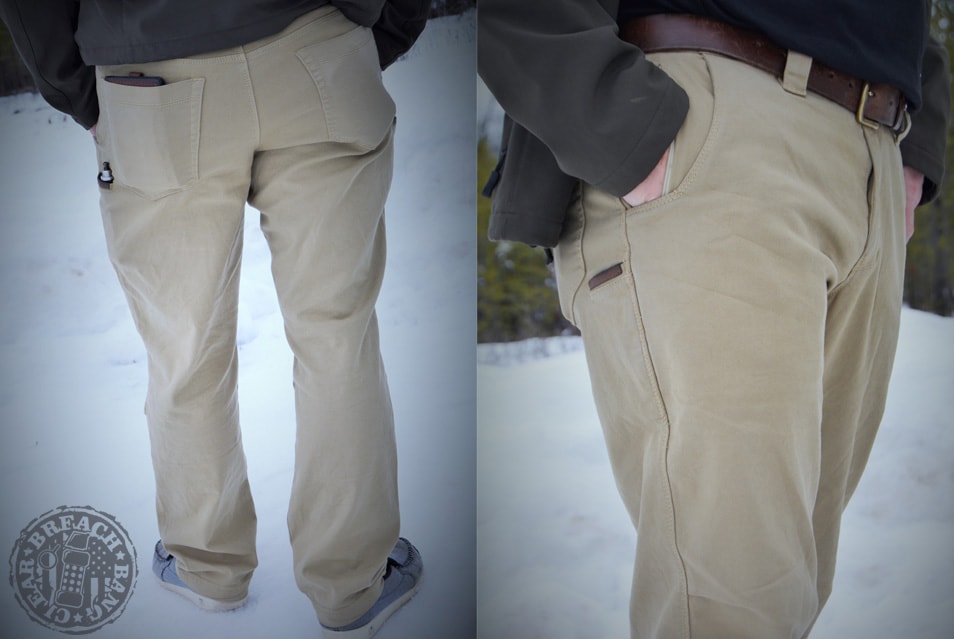 Durability: Although I have not run the gauntlet in any kill houses while wearing these, I would not hesitate to engage in a little bar scuffle. The rigors of my travel schedule have had very little effect on them and I have no doubt that they can and will handle the occasional "boy will be boys" encounter.
Fashion: Beats the hell out of me! I like them and I have never cared much for what the hipsters are wearing. I will say that although they are stretch they don't make you look like a college dropout in skinny jeans. 'Nuff said!
Color: not that this is a big factor, but it's the only real negative I have for these trousers. I usually only wear dark clothing. Not for blending in, a dark personality or any garbage excuses, but mostly because I'm a dirty boy. I play in the dirt, I work in the shop, I crawl under cars, and I'm the only person I know who can get out of the shower, put on a white shirt, and somehow stain it before I leave my room. A dark earth toned color would suit me much better.
So in conclusion, I love theses britches and will own more.
I rolled down stairs jumped over chairs and ran from the old man's gun.
Safe in the yard but still running hard, I realized what I had just done.
I bedded his wife and he wanted my life, a treasure that I quite adore.
But in my retreat, I hastily beat feet, my clothes I forgot on the floor.
In my naked shame, I begged of his name, to let me recover my kit,
My new VERTX pants, worth at least song and dance, but now I am deader'an shit.
-Norsemans Survivology
---

---
---
Mad Duo, Breach-Bang& CLEAR!
Comms Plan
Primary: Subscribe to our newsletter here, get the RSS feed and support us on Patreon right here.
Alternate: Join us on Facebook here or check us out on Instagram here.
Contingency: Exercise your inner perv with us on Tumblr here, follow us on Twitter here or connect on Google + here.
Emergency: Activate firefly, deploy green (or brown) star cluster, get your wank sock out of your ruck and stand by 'til we come get you.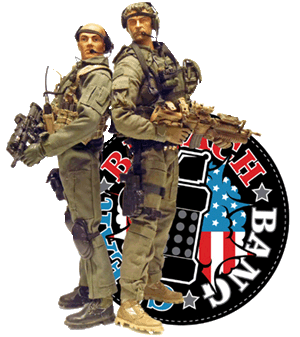 About the Author: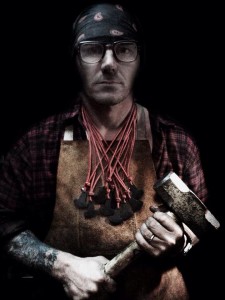 Gunny "Norseman" Williams enlisted in the Marine Corps in 1993 and deployed to Mogadishu, Somalia in 1995 as a grunt. He was one of only two SLUGs out of fifteen to make it through Sniper Indoc and attend the USMC Scout Sniper School, graduating on his first attempt and later attending Urban Sniper, Urban R&S, Advanced Sniper, Sniper Employment Officer and the Mountain Sniper/High Angle Shooting Course. As you might expect, after some time ramrodding a Sniper Platoon in the FMF he attended the Formal Schools Instructors Course and was selected as a Scout Sniper Instructor for the First Marine Division. There he was the primary instructor for the survival and .50 SASR portions, specializing in fieldcraft and combat tracking. (Note: it was there at Horno that David Reeder, our editor, met both Williams and Mad Duo Freddy; they instructed a class together. This was the start of a long and improbable badass tale.) Not too much later he received orders to the Mountain Warfare Training Center at Bridgeport. Since retiring he has continued to contribute tot he survival community as a Brother of Bushcraft and is also the HFBIC (Head Fucking Blacksmith In Charge) of the forge at Survival Hardware.