Tactical Distributors Fall Apparel 2017

Tactical Distributors Fall Apparel Line 2017
Jesse Curtis, Tactical Distributors (from whose blog we stole this whole thing)
Take an insiders look on what we will be offering in the up coming months.  Possibly start your wishlist for the approaching cooler season.  Our in-house design team has put together some tasty new gear treats!  TD Apparel's line is constantly evolving with each season.  We have built upon our staple pant, shirt & hoodie collections offering small tweaks and new color way options.  We sourced new down technology to provide a subtly unique take on the mid-layer classic.  We look forward to reading your comments below!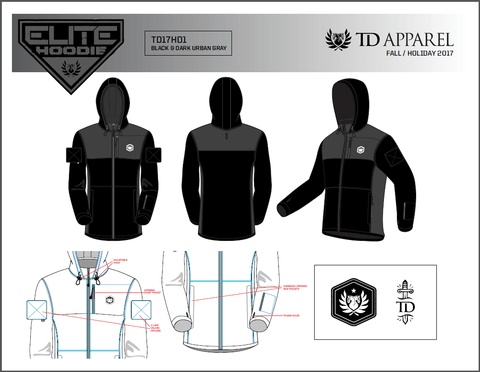 We went back to our roots & reintroduced the original two tone grey & black panel color way.  We also updated with new labeling.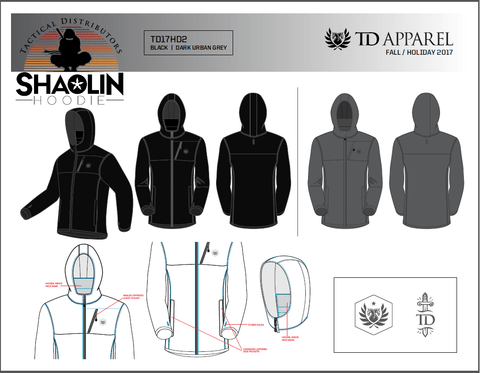 Completely new style sweat-shirt/mid-layer.  Based on the fit of the Elite with a few more bells & whistles, most importantly a built in face mask. This fleece uses a fabric designed to give great warmth and breath-ability. The Shaolin Hoodie is made to be a mid layer yet has a water resistant coating (DWR) to shed light rain.
Shooter shirt grew arms & now comes in the long sleeve variety.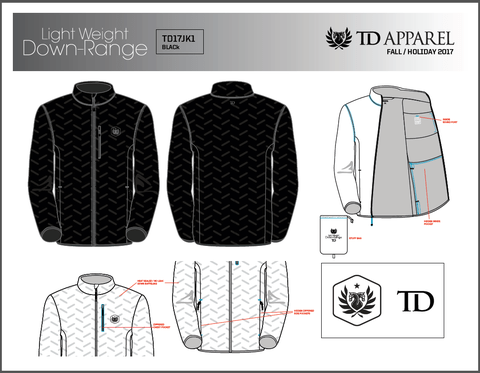 Sourced new fabric technology for a innovative spin on our classic down jacket we have offered in the years prior.  It is fused rather than stitched to seal in the feathers & keep you toasty and reduce down fallout.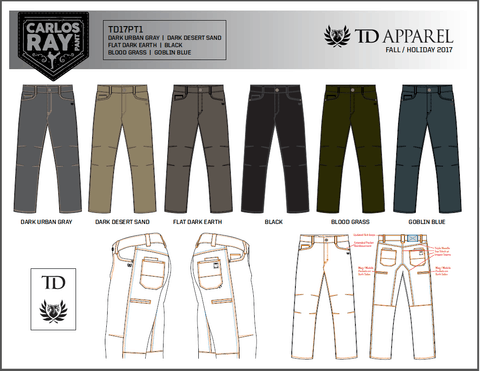 The fan favorite everyday pant, Carlos Rays, will be debuting two new color options (don't worry they are still subtly muted)…blood grass green & goblin blue.  Freshen up your collection!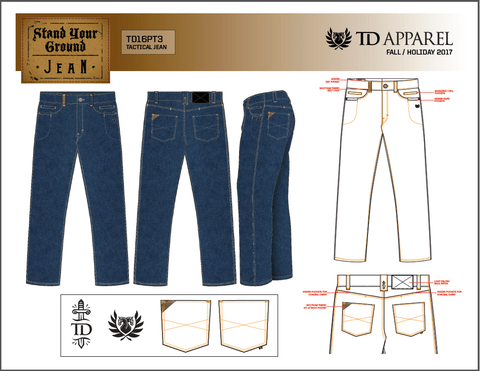 SYG Jean is back & ready to conceal in a brand new more lived-in wash.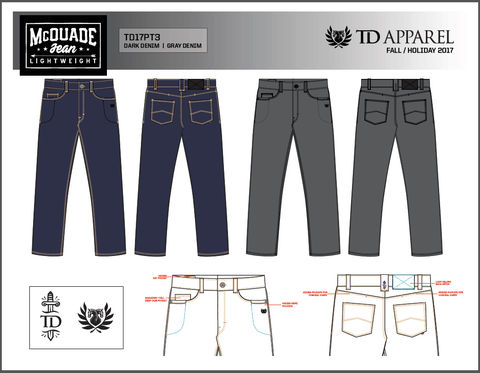 McQuade concealment jeans are also back on the scene with a few tweaked features based on your feedback.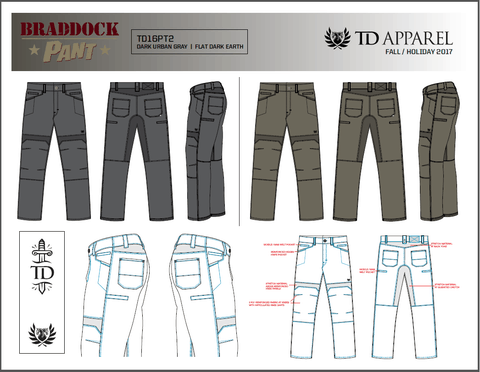 Braddocks are ready for wood choppin' season. Our heaviest pant to date made with durable duck cloth cotton canvas with stretch material in all the right places.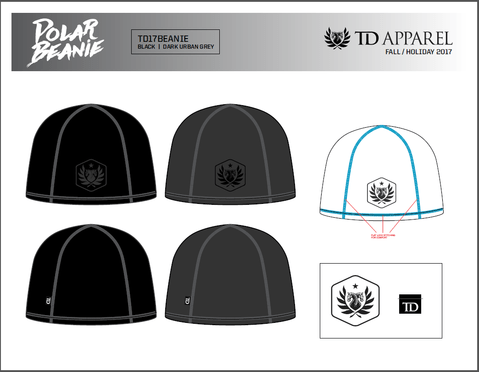 To keep ya in TD from your head to ya feet! Here is the new Polar fleece beanie.  It will be a great add on or gift this up coming season!
---
---
This article was lovingly prepared for you by the Breach-Bang-Clear News Team.
If you wish to share or repost, please so kind as to follow our terms and conditions.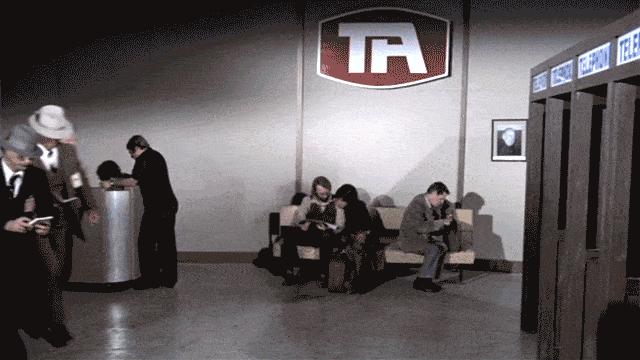 Mad Duo, Breach-Bang& CLEAR!
Comms Plan
Primary: Subscribe to the Breach-Bang-Clear newsletter here; you can also support us on Patreon and find us on Pinterest.
Alternate: Join us on Facebook here or check us out on Instagram here.
Contingency: Exercise your inner perv with us on Tumblr here, follow us on Twitter here or connect on Google + here.
Emergency: Activate firefly, deploy green (or brown) star cluster, get your wank sock out of your ruck and stand by 'til we come get you.
T&C: All original material published by Breach-Bang-Clear is the copywritten property of Breach-Bang-Clear, Inc. If you wish to repost, republish, or otherwise share our content, feel free to reproduce an extract of up to 225 words and one complete, unaltered image, preceded by attribution crediting the source and author's name, to include a link to the Breach-Bang-Clear home page, with a link back to the full article on our website, BreachBangClear.com. You do not require our permission to do this. Please do not reproduce our content in its entirety without contacting us first. We do allow full syndication on a case by case basis (credited, and posted with a canonical link, as is common practice and in good form) but only when mutually agreed upon beforehand. If you wish to reproduce a complete article, please contact us for permission to publish first.