The Definition of "On Duty"
This article originally appeared on Tactical 360.  It appears here in its entirety for your edification, entertainment, and education (oh, and and with their permission). Mad Duo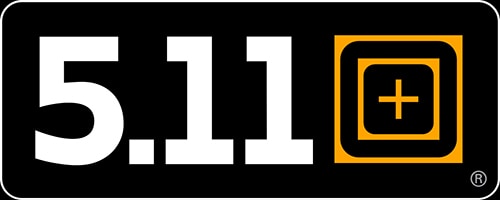 Definition of "On Duty" with Andy Stumpf
Andy Stumpf, Tactical 360.
The definition of "on duty" has shifted for me over the years. 
For nearly two decades it meant body armor and weapon. The training was endless, difficult, and essential.  You never truly know what the world is going to throw at you, the only way to increase your odds of survival and success is to never stop preparing.  It was a life that required dedication, commitment, and focus.
After leaving the military I dove headlong into activities that I have always loved, but never had the time to dedicate myself to, skydiving and BASE jumping.  Both require training, currency, equipment, and substantial portions of time and effort to increase your odds of survival.  If I had to choose one contributing factor above all others that increases the risk of injury or death in both activities, it would be complacency.  It seems counter intuitive.  Most people who have no experience with these activities consider it mind blowing that someone could get complacent jumping out of airplanes, or off of objects, but it happens, a lot.  How do you avoid complacency?  The first step is to get your ego out of the way, then constantly assess and analyze for danger, and never stop training.  Basically, I took the mindset I had for a life in the military, and applied it to a life in the sky.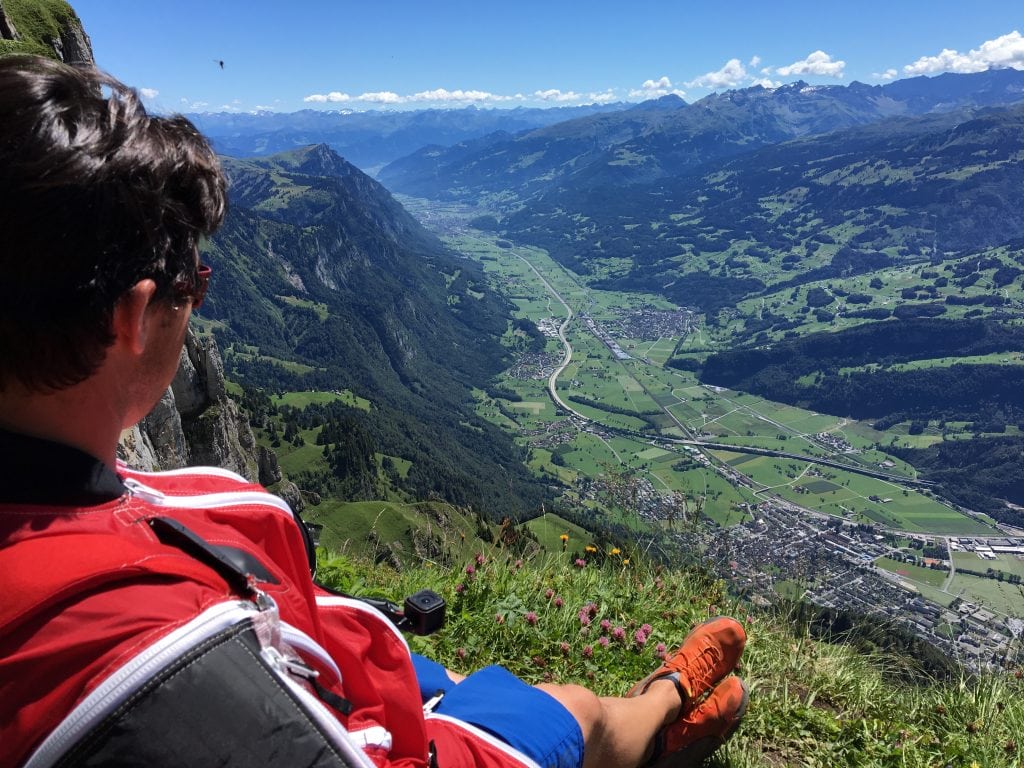 If you come from an environment that requires external equipment and uniforms to do your job, you understand that the equipment you choose to use can have a massive impact on success or failure.  Often it is not truly apparent, until there is a catastrophic failure of critical gear, leaving you standing there wondering how you are going to accomplish your mission.  It is not a great feeling, and you quickly realize that the training environment is where you expose these weaknesses in your equipment.  In my military career my goal was to be as efficient as possible, both in physical training, and gear selection.  The gear I wore at the end of my career looked nothing like it did at the beginning.  There was not an ounce of extra weight, or an inch of wasted space on my equipment.  It was either essential, or it stayed home.  This is the same mentality I apply to BASE jumping.
If you surf over to YouTube and search for BASE jumping, you will find no shortage of videos.  Most start a few seconds before the jump itself, and end shortly after feet touch the ground.  They are exciting to watch, but they don't tell the whole story.  In reality, the jump is just the icing on the cake.  My last wingsuit BASE jumping trip to Switzerland was just under three weeks in duration.  In that time, we completed nearly 60 jumps.  Some of those jumps only allow for ten seconds of flight, others are closer to a minute.  I would estimate we spent 15 minutes flying our suits, and nearly 100 hours hiking in the back country.  We logged over 200 miles on our feet, none of which shows up in those exciting YouTube videos.  The point, is that there is more to BASE jumping than just the jump.
I spend my entire year training for those three weeks.  I spend countless hours hiking with all of my equipment, but no intention of jumping.  I am searching for friction points, equipment that is not living up to its name, and mileage under my feet.  Just as in the military, if I find a piece of equipment that is not critical, does not function as advertised, or can be replaced by something that serves more than one purpose, it is replaced.  Everything I begin my hike with I have to jump.  There are no Good Will donation boxes at the top of mountains throughout the world.  If you hike it in, it is getting jumped down.  Everything in my backpack is somewhere either on my body, or in a pocket of my suit.
I need equipment that is designed with a purpose, and will not fail me in critical moments.  I no longer carry loaded magazines, but having pants and shorts with multi use and smartly placed pockets lets me carry gear and move efficiently in the back country.  I don't have room for three layers of clothing, I need one layer, smartly designed, and compact when not on my body.  I need everything to function as advertised, every time, because there really are no second chances when you have your toes half way over the edge of a cliff.  Time and time again I have come back to tactical equipment, it is the only thing that works for me, and it is what lead me to 5.11 Tactical.  For the past 18 months, 5.11 Tactical gear is all I have taken into the back country, and in an environment where even small failures can be life threatening, it has performed every single time.
Andy Stumpf
____________________
About the Author: Andy Stumpf served 17 years as a Navy SEAL, completing multiple combat tours and hundreds of combat operations in Afghanistan and Iraq.
Stumpf's record includes five Bronze Star Medals (four with Valor), a Purple Heart, Joint Service Commendation Medal, Navy and Marine Corp Commendation Medal with Valor, Army Commendation Medal, two Combat Action Ribbons and a Presidential Unit Citation. He currently is a professional skydiver and base jumper and is currently trying to raise money for veterans through the Navy SEAL Fund and break a world record.
This article originally appeared on Tactical 360, the official blog of 5.11 Tactical.
More than just a place to drop press releases, Tactical 360 presents information, op-eds, and how-tos from active military, law enforcement, and other first responder personnel. It covers everything from tactics to homelessness, fitness to FPS video games. Read more right here on 5.11 Tactical's Tactical 360. 

Follow 5.11 Tactical on Instagram, @511tactical:
[arrow_feed id='50418′]]
5.11 Tactical (@511tactical) is a member of JTF Awesome.
[arrow_feed id='50418′]
---
---
This article was lovingly prepared for you by the Breach-Bang-Clear News Team.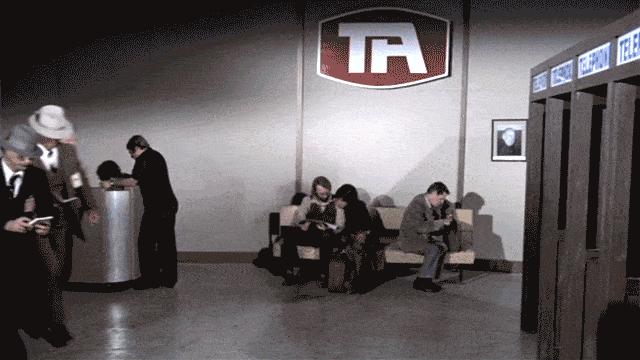 Mad Duo, Breach-Bang& CLEAR!
Comms Plan
Primary: Subscribe to the Breach-Bang-Clear newsletter here; you can also support us on Patreon and find us on Pinterest.
Alternate: Join us on Facebook here or check us out on Instagram here.
Contingency: Exercise your inner perv with us on Tumblr here, follow us on Twitter here or connect on Google + here.
Emergency: Activate firefly, deploy green (or brown) star cluster, get your wank sock out of your ruck and stand by 'til we come get you.