The .44 Auto Mag is Back
The First New .44 Auto Mags Are Shipping In Over Thirty Years
News Desk
Auto Mag will be displaying the new .44 Auto Mag at the SHOT Show 2018 Excel Booth (#2853). Its return is cause enough to make us rewatch Sudden Impact, knowing, of course, it will make all of our days.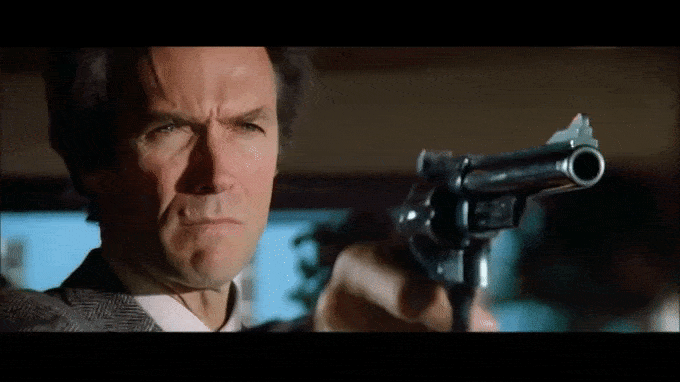 Yes, we know, that's a wheelgun. But we got tired of looking or an animated gif of the AutoMag and we're too lazy to make one.
Here is what Auto Mag has to say about it (the real one):
NEWSFLASH: We are shipping the very first new Auto Mag pistols in over 30 years, the .44AMP Founders Edition with the eight and one-half inch barrel in honor of Dirty Harry's Auto Mag in the movie, Sudden Impact. This featured and limited production run of just 77 units announced to the world this amazing feat. While we are sure no one in the media thought it, there were plenty of folks that doubted our resolve. Or ability.

We also just this week offered to our fan base the ability "first come & first served" to pre-order one of just 75 Classic pistols being produced and shipped within the next 60 days.

It has been almost three years since we acquired the assets of Auto Mag Corp. We have worked hard and spent a great deal of time and money to make sure what we produce is mechanically far superior to the original Auto Mag but retains that same look and feel. We are finally there and these pre-orders allow us walk through the early weeks of setup and shakedown as we gear up for mass production.
Take a look at the AutoMag on its IMFDB page, check out its movie history.
Learn more about the .44 Auto Mag here.