Different Takes on Propper: a Video Report
Different Takes on Propper: a Video Report
News Desk
At a recent shoot in "Nowhere- What the Hell" Missouri, 3 guys got together to talk about their experiences with Propper apparel.  Kevin Dixie works with No Other Choice Firearms Training, Professional shooter Dustin Pluth works with Springfield Armory , and David Workman is Propper's Marketing Content Manager.
According to Workman, Propper began manufacturing apparel in 1967, and is now celebrating 50 years in business.  They are the largest suppliers of BDUs and ACUs for the military.  Since then, they've added a commercial side to the business transferring what they've learned in military apparel to the civilian world. Workman said the biggest lesson in 50 years has been "Never look back, always look forward.  Always leave top quality as your biggest selling point."
Dixie works in the self defense and combat arena.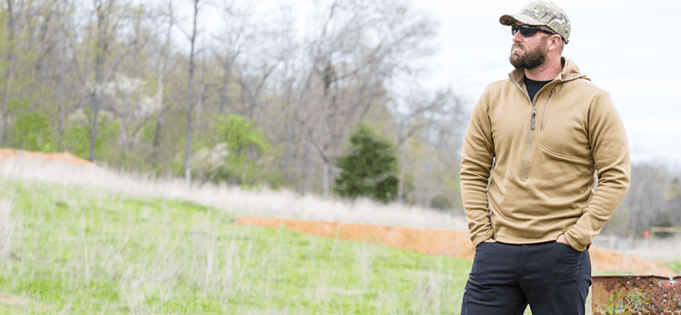 "I've taken these things up in the mountains of Utah, ran around with them for 26 hours freezing cold, warehouses and terrain that's unbelievable.  One thing that I wasn't worried about was the quality. the pants were going to stand up."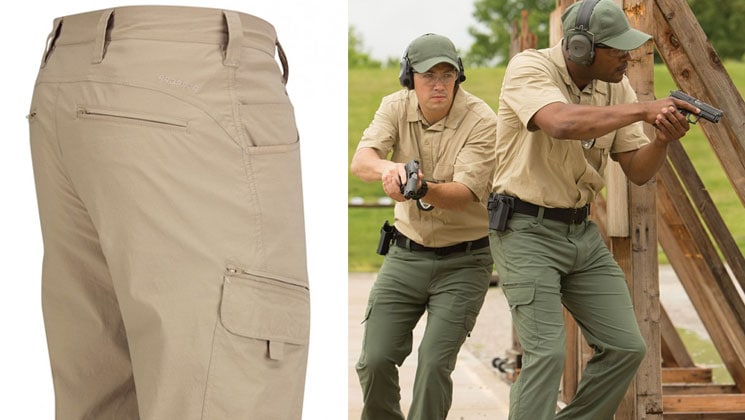 Pluth works in the shooting competition world and in firearm training.  He said,
"They're lightweight, durable. I was at a Chris Costa class, and I said 'I'm gonna try and break 'em.'  And I try to break all of my equipment as fast as I possible can.  And I didn't. And that's why I went with Propper, and that's why I'm still with them today."
Don't forget, Propper has a new line of pants called REVTAC.  According to Workman, they are an upgrade of the classic lightweight tactical pant with new pocket configurations, and can be expected to be used for class A and B police uniforms.  Also, at the 2018 SHOT show, Propper will unveil another new line of pants which feature 2 types of material in strategic places.
Propper has ongoing specials and offers for their customers.  You can stay up to date by following their Facebook page. Lots of gear going out!

Propper Apparel is a member of JTF Awesome. Follow them on Instagram, @wearpropper, or on Facebook, /WearPropper/.

[arrow_feed id='48630′]
---
---
This article was lovingly prepared for you by the Breach-Bang-Clear News Team.
If you wish to share or repost, please so kind as to follow our terms and conditions.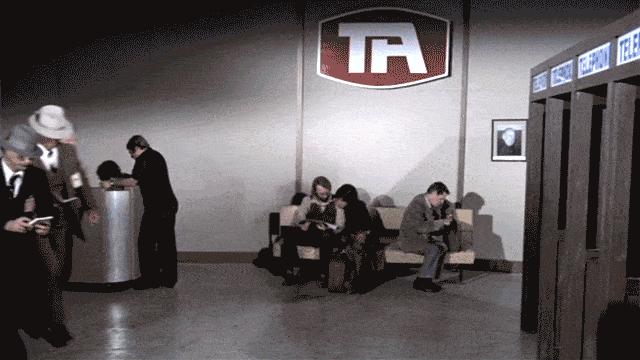 Mad Duo, Breach-Bang& CLEAR!
Comms Plan
Primary: Subscribe to the Breach-Bang-Clear newsletter here; you can also support us on Patreon and find us on Pinterest.
Alternate: Join us on Facebook here or check us out on Instagram here.
Contingency: Exercise your inner perv with us on Tumblr here, follow us on Twitter here or connect on Google + here.
Emergency: Activate firefly, deploy green (or brown) star cluster, get your wank sock out of your ruck and stand by 'til we come get you.
T&C: All original material published by Breach-Bang-Clear is the copywritten property of Breach-Bang-Clear, Inc. If you wish to repost, republish, or otherwise share our content, feel free to reproduce an extract of up to 225 words and one complete, unaltered image, preceded by attribution crediting the source and author's name, to include a link to the Breach-Bang-Clear home page, with a link back to the full article on our website, BreachBangClear.com. You do not require our permission to do this. Please do not reproduce our content in its entirety without contacting us first. We do allow full syndication on a case by case basis (credited, and posted with a canonical link, as is common practice and in good form) but only when mutually agreed upon beforehand. If you wish to reproduce a complete article, please contact us for permission to publish first.