The Center-Drive from Gerber
Center-Drive Multi-Tool
There are lots of things you can do with one only one hand. Now you can add another to the list. Portland, OR-based Gerber recently released the Center-Drive Multi-Tool. They say the tools are bigger, stronger and easier to access than the competition. The Center-Drive, without additional tool kit options, will retail for $89.99.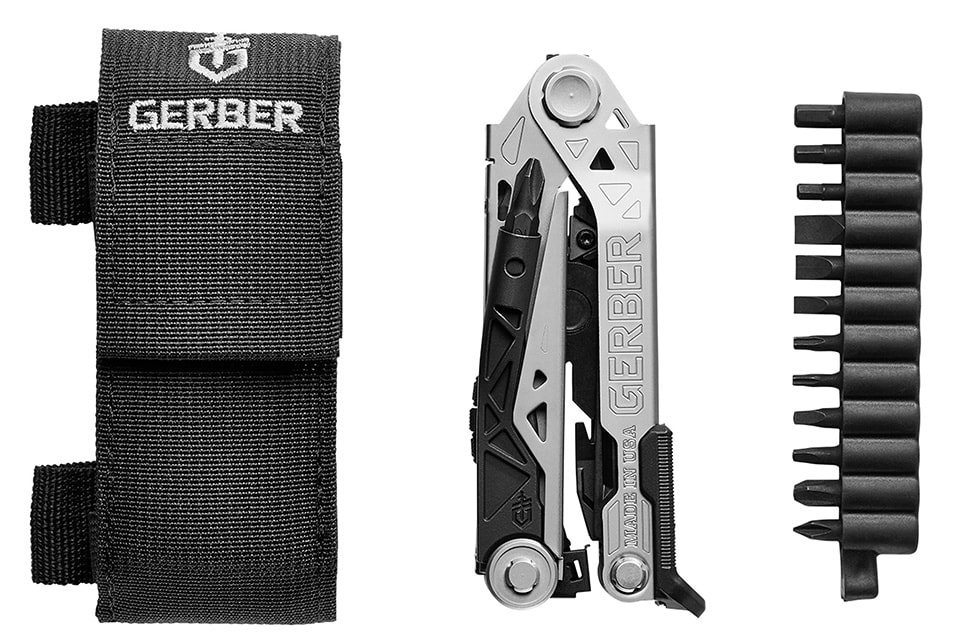 Here's what they told us:
Gerber, leading the industry in knives, tools and equipment for over 75 years, announces the introduction of the multi-tool that will redefine the category – the Center-Drive. Challenging the status quo, it delivers real and compelling advancements in capability and serves the professional end user like none before it.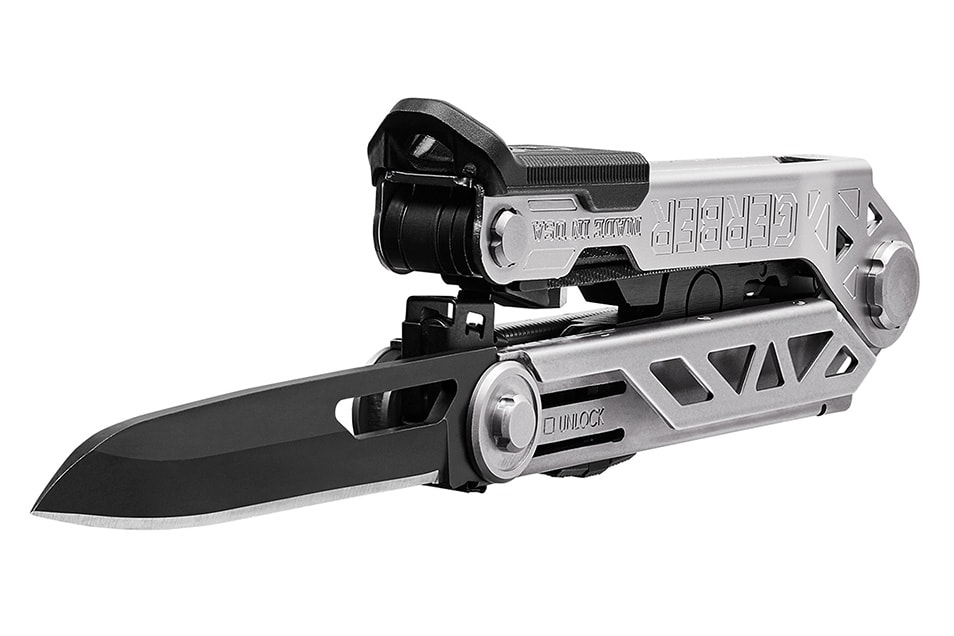 The Center-Drive. Gerber's new multi-tool offers uncompromising performance through revolutionary design. Innovative Center Axis Tech™ aligns the full-size driver in the center of the tool to yield maximum torque and rotation, just like the real thing. No productivity is sacrificed with the addition of a 30% larger outboard blade and one-thumb opening sliding jaws. Full size, real tools – the multi-tool just got a reality check.
Screw Conventional Thinking.

It seems so obvious – but until now no multi-tool has ever offered a full-size driver on the center axis with a standard bit. The result is all the ergonomics and torque you'd expect from the real thing, ready at the flick of a thumb.
Cut the B.S.

Get right down to business. A single flick of the thumb gets you access to a full-size outboard knife that is 30% larger than the competition. Don't worry; reverse thumb support gets the job done in confidence. No compromises – in no time.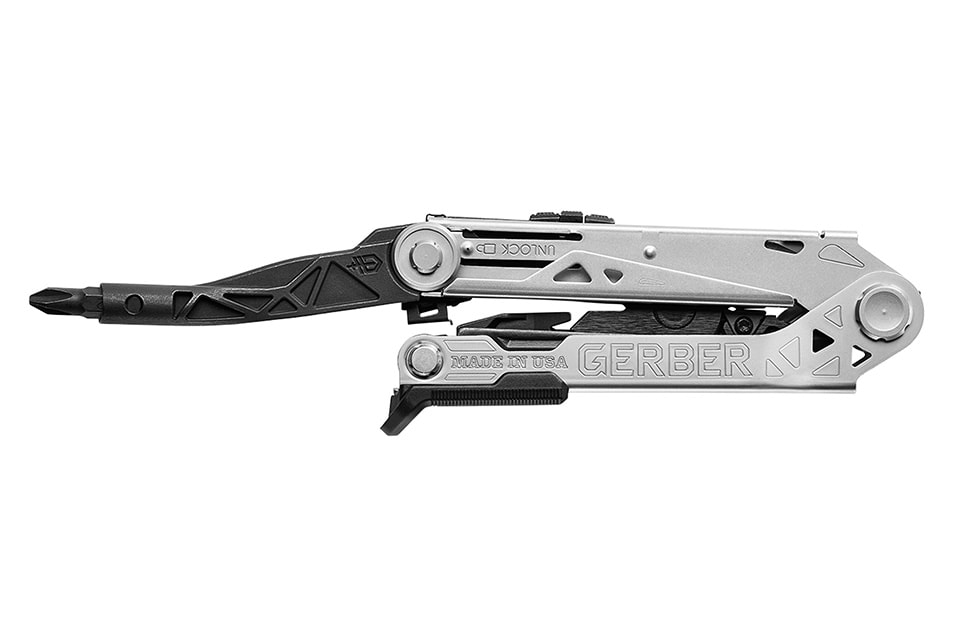 Bend it to Your Will.

Adjust to your environment, or force it to adjust to you. It's your choice. One-thumb opening sliding jaws deliver instant command of the spring-loaded pliers, so you can take control of whatever's at hand.

You can find Gerber online here.
---
ALCON – Remember, this is a "Be Advised" post only. These articles are meant to edify, educate and occasionally edify. They're rarely an actual review, nor an expression of our approbation. We're just telling you what we know. We'll tell you specifically if we have a personal opinion on the matter.
Grunts: approbation.
Some of you will be old enough to understand this: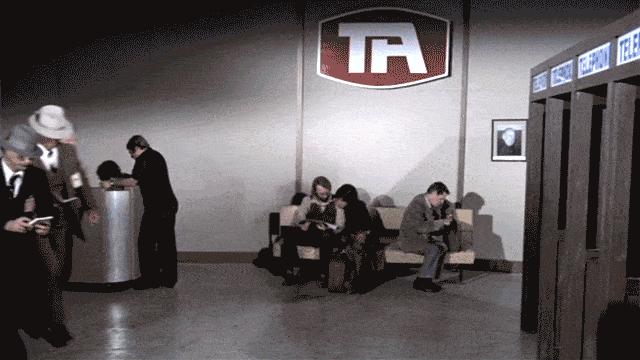 ---
---
Mad Duo, Breach-Bang& CLEAR!
Comms Plan
Primary: Subscribe to our newsletter here, get the RSS feed and support us on Patreon right here.
Alternate: Join us on Facebook here or check us out on Instagram here.
Contingency: Exercise your inner perv with us on Tumblr here, follow us on Twitter here or connect on Google + here.
Emergency: Activate firefly, deploy green (or brown) star cluster, get your wank sock out of your ruck and stand by 'til we come get you.