Ah, that Spetsnaz action. We kinda want to see this.
Nice shield work, but somebody shoulda cold-cocked that chick. The screaming gets old.
Lucky for us the whole thing is on YouTube!
Want to know a little more about it? Well, see, there's these terrorists. And obviously some badass Russian Spetsnaz (Spetsnaz means Vodka drinking Ninja fuckoff in Russian, at least colloquially). A whole bunch of the former get killed by some of the latter. Then they rescue David Hasselhoff, drive around in the cold a lot, and get in an awesome gunfight in a parking garage.
Actually we don't know much about it at all 'cuz we don't speakski, and Tim the Russian has been traveling so he's not around to translate. We know it's a Russian indy film, we're pretty sure the main character's name is Ash and there's some sort of corrupt Spetsnaz team being chased by the FSB.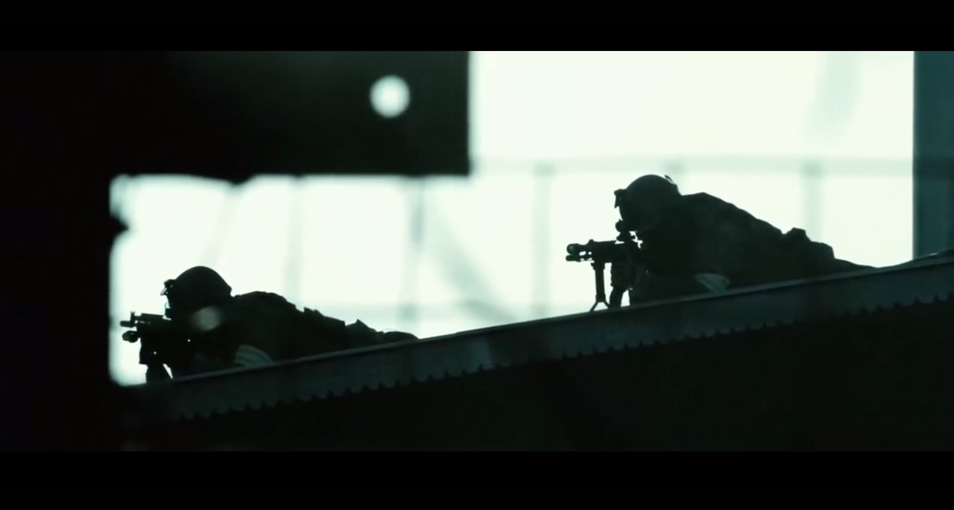 Maybe you can parse this out.
Главный герой с необычным именем-прозвищем Пепл — оперативный сотрудник, однако и он, и вся группа, к которой он принадлежит, типичные, погрязшие в криминальной деятельности, «оборотни в погонах». В отлаженной преступной схеме этой сработавшейся команды начинают возникать сбои, и становится очевидным, что в их рядах есть осведомитель.
Обозначенная сюжетная канва не является единственным содержанием фильма — в оболочке криминальной драмы авторы рассказывают глубокую человеческую историю главного героя. Одновременно с описанными событиями он попадает в ситуацию, поставившую его на край реальной гибели, и это впервые заставляет Пепла начать осмысление собственной жизни и того, чем он занимается. Его рефлексия осложняется запутанными, эмоционально тяжелыми отношениями с женой. В результате он больше не может быть прежним, команда чувствует это, и подозрения падают именно на Пепла. Коллеги решают, что он и есть информатор ФСБ. Бывшие соратники превращаются во врагов, слаженный механизм группы работает теперь против Пепла. Он становится объектом безжалостного преследования.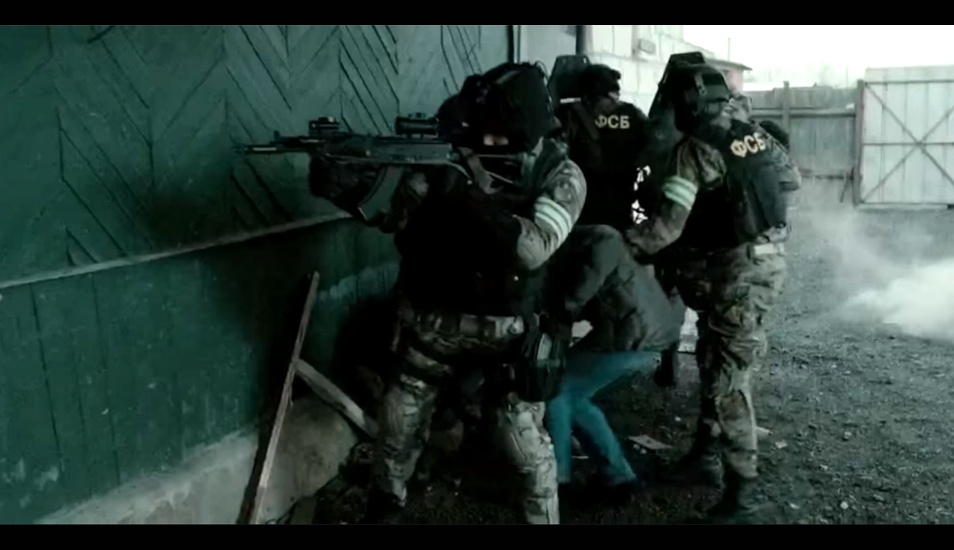 Ситуация раскручивается с неконтролируемой скоростью, она необратимо приобретает все более жесткую форму и безысходный характер. Скольжение Пепла становится все быстрее, теперь на кону уже гораздо большее, чем собственная жизнь, и ему придется решать, что для него действительно важно и за что стоит бороться до самого конца.
Mad Duo, Breach-Bang& CLEAR!
Comms Plan
Primary: Subscribe to our newsletter here, get the RSS feed and support us on Patreon right here.
Alternate: Join us on Facebook here or check us out on Instagram here.
Contingency: Exercise your inner perv with us on Tumblr here, follow us on Twitter here or connect on Google + here.
Emergency: Activate firefly, deploy green (or brown) star cluster, get your wank sock out of your ruck and stand by 'til we come get you.