2 More Post-Bin Laden Raid SEAL Books Coming
Here are a couple of the new books about to hit the shelves, and an excerpt from each: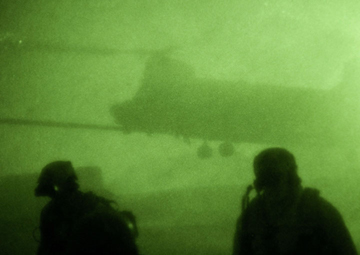 This Day: Not Easy
For the second time anywhere, the first-person account of the planning and execution of the bin Laden raid from a Navy SEAL who was standing right behind "No Easy Day" author Mark Owen when the unarmed terrorist mastermind was killed. The blow-by-blow narrative includes the helicopter crash that nearly killed the author, leading to an eventual court martial before he was cleared of all charges.
Excerpt:
Suddenly, the 'copter blades starting making this ear-splitting whoo-whoo-whoo sound, followed by the sickening clatter of shearing metal. No doubt about it—we were going down. My right hand tightened like a noose around the throttle control, in a manner wholly consistent with my training and for which I could not be held guilty in any court of law, even a military court. I was still holding that throttle control nice and tight as per regulations when we hit the ground….
A Fairly Easy Day
First-person account of a former Navy SEAL who didn't actually participate in the bin Laden raid but who got an inside account from a close friend of a fellow SEAL who knew one of the SEALs who hunted down bin Laden.
Excerpt:
Fascinated by word of the secret bin Laden raid, I tapped my deep sources in the SEALs to find out more. My friend and fellow SEAL Dave told me he knew this guy Phillip who was in touch with a SEAL who, for security reasons, I'll call "Mark," who supposedly knew one of the guys who went on the raid. The whole story sounded unbelievable, particularly since Dave is always making up stories about shit he has no clue about….