11 Series: Pride and Honor "Assault Shirt"…and Lions
We've talked about 11 Series before, so you no doubt know they have a signature series of t-shirts, hoodies, morale patches and wank socks. One of our favorites before now was the Want Respect patch, but now we want to tell you about their Assault Shirt (hopefully it won't get banned for massacring anybody) and their Lion shirts.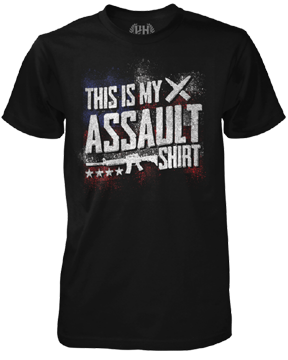 http://www.prideandhonor.co/collections/signature-series
Mad Duo Clear!