Taurus Places Two New Bets on the Pistol Market
Using modern technology for the development and use of materials, rigorous testing processes and high-quality control of production, Taurus bets on two new models of armaments for personal defense, public safety, and military markets.
By João Paulo Moralez ~ please forgive any rough spots, English is a second language! 
In the first quarter of 2018, the personal, military and law enforcement armament segment of the South American market gained two interesting new features in the 9mm, .40 S&W, and .380 ACP calibers. They are two new designs of pistols that have just been released by Taurus, one of the world's largest weapons manufacturers and a sales leader in the western hemisphere.
Starting with the TH40 model, the gun was developed in the .40 S&W and .380 ACP (called TH380) caliber with a series of features that aim to meet the needs of the military market and, above all, public safety.
Taurus is available on Big Daddy Unlimited, Brownells and at Cabela's.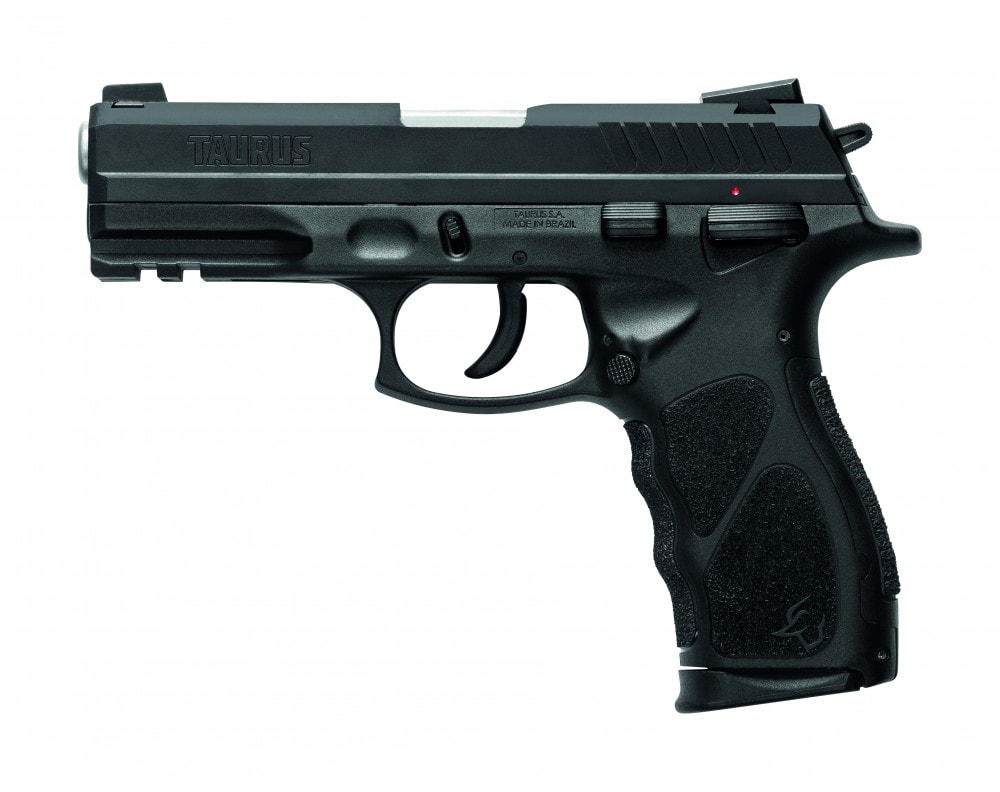 The weapon has a handle made of polymer, the bolt in carbon steel and a tenanted finish, that is, it increases the resistance of the material mainly against abrasion and corrosion. Externally there is the Picattiny rail (Mil / Std-1913) for laser sight and weapon flashlight; safety for precursor; ammunition indicator in the chamber; manual lock, de-cocker and charger retainer ambidextrous; tritium sight in three points (rear and front sight) to allow use in low light environments; and operation in simple action and double action.
The backstrap is interchangeable to be adjusted to the various sizes of hands, giving greater flexibility and ergonomics for its operators.
The design was built on the modular concept, that is, when you need to replace a certain part, the user exchanges a module of the weapon where that part is located. Thus, the pistol is always kept with new components.
Where do you buy your guns?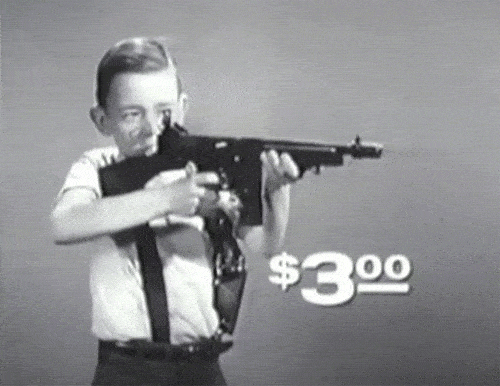 Big Daddy Unlimited – 120k firearms related products at direct dealer pricing.
In addition, other parts that are also worn out are automatically replaced, preventing the operator from having to stop the gun again for maintenance soon.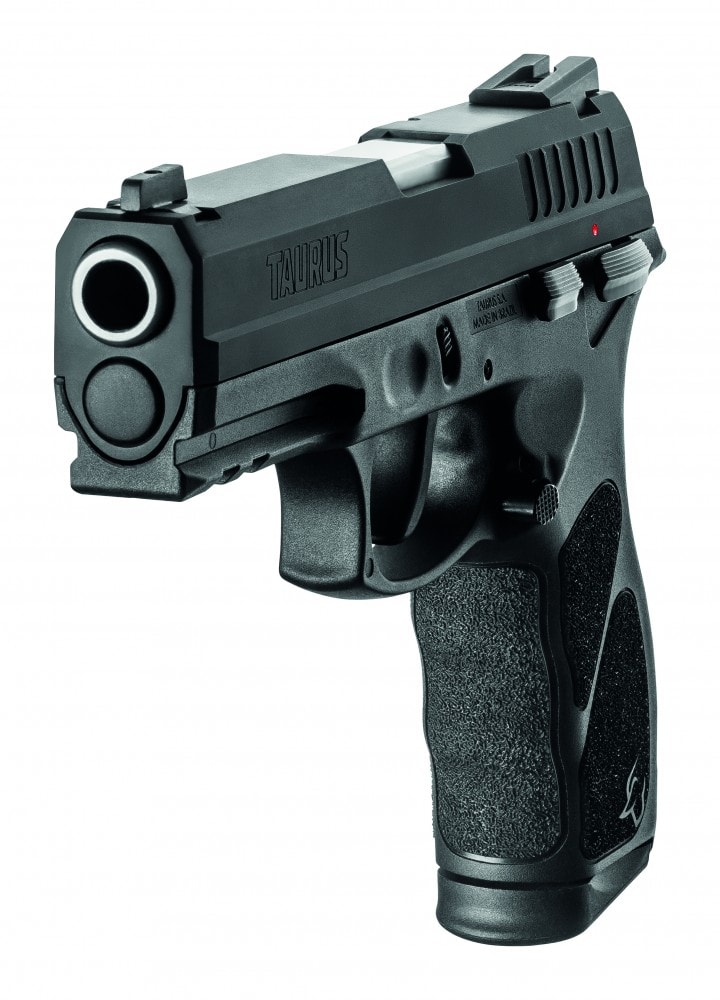 In terms of testing 10,000 shots were fired with gold ammunition; the cycling devices were tested; drag on sand; simulation with water spray with salinity; electronic trigger weight test; immersion in water; freezing and heating test.
At .380 ACP, for civilian use, personal defense and patrimonial, there are 18 + 1 shots in the loader with the total weight (munched) of 800g.
The .40 S&W caliber has 15 + 1 shots capacity and a weight of 800g. Both models are already being marketed and have 108mm of the length of the barrel, 152mm of total length and 147,5mm respectively.
The second model presented by Taurus and also already on sale is the G2C, a more ergonomic, lightweight pistol available in .40 S&W and 9mm calibers. Its use can be like a backup weapon and due to its size, smaller than TH40 and TH380, can be done in a concealed way.
The frame is made of high strength polymer; rusty finish; has a Picattiny rail (Mil / Std-1913) for coupling accessories such as pistol lanterns and laser sights; has a hammer safety, manual safety, and trigger lock; ammunition indicator in the chamber and rounded edges to allow concealed posture without harming the wearer.
In both gauges, the barrel has 83mm, while the height is 129mm and the total length is 159mm.
In the 9mm caliber are 12 + 1 shots and the total weight is 610g. At the .40 caliber, S&W is 10 + 1 shots weighing 600g unmanned. This model already has more than 1 million copies sold in the US.
According to Taurus, the new products, especially those of the T-series line, were developed in the company's new development protocol. The differential of the line is interchangeability.

---
Breach-Bang & CLEAR!
Why? Not for the dick pics. For the VIP Gear Whore Buyers Club, obviously.
Exclusive discounts up to 50% off all kinds of gear.
Unrivaled camaraderie where we only make fun of you most of the time.
Access to our closed Facebook discussion group.
If you wish to cite, syndicate, or curate our material, or if you're wondering about our please be so kind as to read our

Terms, Conditions, and Disclosure

s.
Take heed! We have advertisers, sponsors, and affiliate relationships with some of the companies you will be reading about (particularly, but not limited to, archival posts). If you purchase one of those items, we will get a small commission from the sale at no additional cost to you. A lot of work goes into Breach-Bang-Clear; by making your purchase through one of our portals you'll be supporting our work. This will help us buy beer, bullets, and barbecue, and we won't have to put pop-up ads and other such stupid shit into our articles to pay our expenses.