Seasick Steve – Started Out With Nothin'
This unlikely lookin' fella sipping apple pie moonshine is one badass guitar player.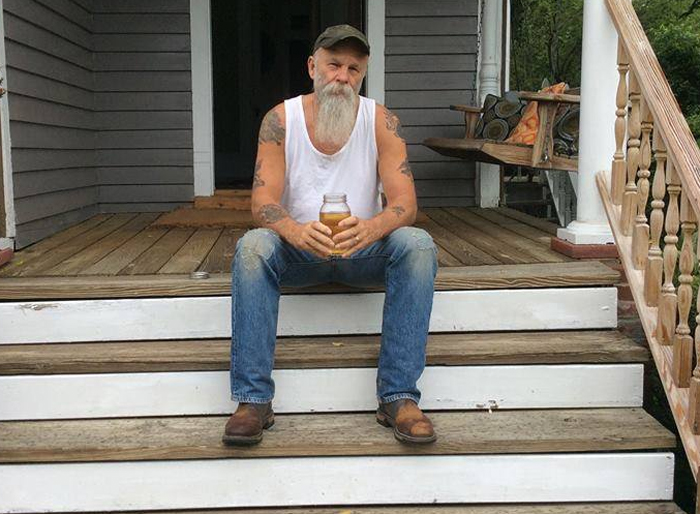 The shaggy-backed Wookiee who runs Victory First turned us onto this dude. We can't explain how we never heard of this cat before. Give Seasick Steve a listen. You'll be glad you did.
You can subscribe to Seasick Steve on YouTube here. His website is here. You can find him on Facebook right here.
Here's a whole damn concert. Says Matt Jacques of Victory First,
"I will tell you, skip to about the 35 minute mark to see him burn shit down with homemade guitars…about ten minutes of cool stuff and dig it music; three and four string guitars built out of hubcaps, spatulas, a hoe handle and an old Ford air cleaner. This cat has talent."
This Has been SWINGING DICK APPROVED.

Mad Duo, Breach-Bang& CLEAR!
Comms Plan
Primary: Subscribe to our newsletter here, get the RSS feed and support us on Patreon right here.
Alternate: Join us on Facebook here or check us out on Instagram here.
Contingency: Exercise your inner perv with us on Tumblr here, follow us on Twitter here or connect on Google + here.
Emergency: Activate firefly, deploy green (or brown) star cluster, get your wank sock out of your ruck and stand by 'til we come get you.