Review: US Palm Cargo Cuff

Review: US Palm Cargo Cuff
Alexander Crown
Lately I've been wearing pants that don't lend well to my usual daily carry items. Of course I still want to have those items with me, so naturally I started to look for a solution. Along the same lines, sometimes I don't like to appear as prepared as I am to the general public. I know when I see someone with a knife and flashlights sticking out I assume they also have a pistol to go with those items. So in an effort to not display multiple pocket clips I purchased the US PALM Ankle Cargo Cuff.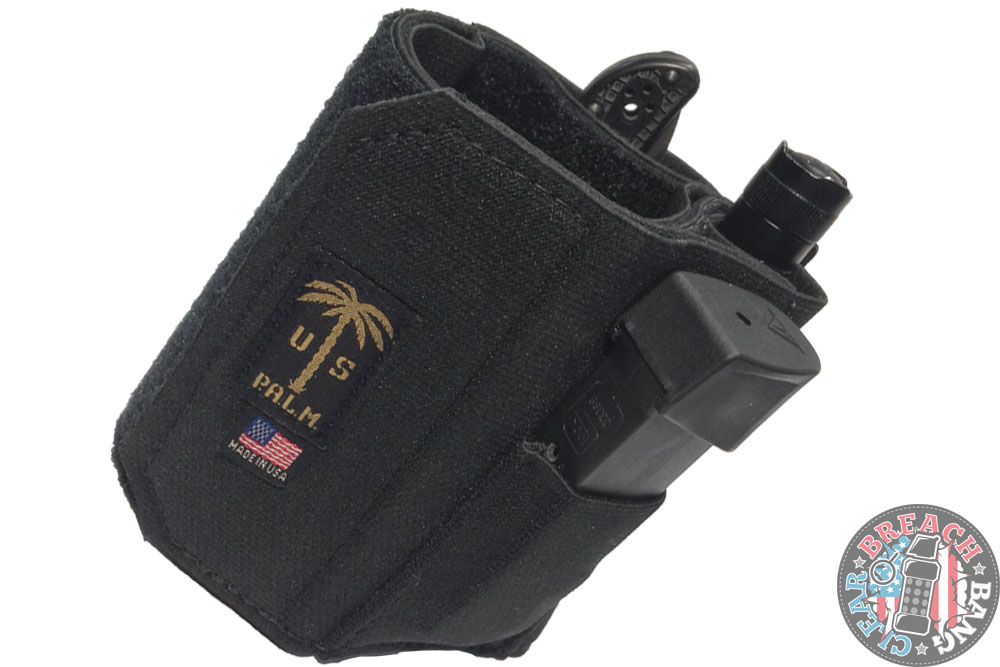 US Palm describes the Cargo Cuff like this:
While the availability of contemporary Every Day Carry gear expands, the options to organize and even compartmentalize have not. The Ankle Cargo Cuff expands your on-body gear carrying capacity to a new level. During travel abroad, relocating high-value items from the places they're normally expected, pickpockets, thieves, and other extortionists are thwarted. If the occasion requires formal dress, jingling pockets full of gear is a no-go, but rapid access is still necessary. In today's more security conscious climate, while cursory searches and inspections regularly restrict access while possessing EDC gear, ankles are an often-overlooked area of a search. The Ankle Cargo Cuff is also the platform on which our Ankle IFAK was developed.
The Ankle Cargo Cuff seemed to provide exactly what I had been looking for in a way to carry my usual knife, flashlight, and reload without putting it all in my pockets. Ankle carry isn't foreign to me, as I have carried an old J-Frame on my leg off and on for several years, especially when OWB or IWB wasn't practical. The cuff weighs in at 5 ounces, so I wasn't put off by the potential weight of the items I planned to carry in it.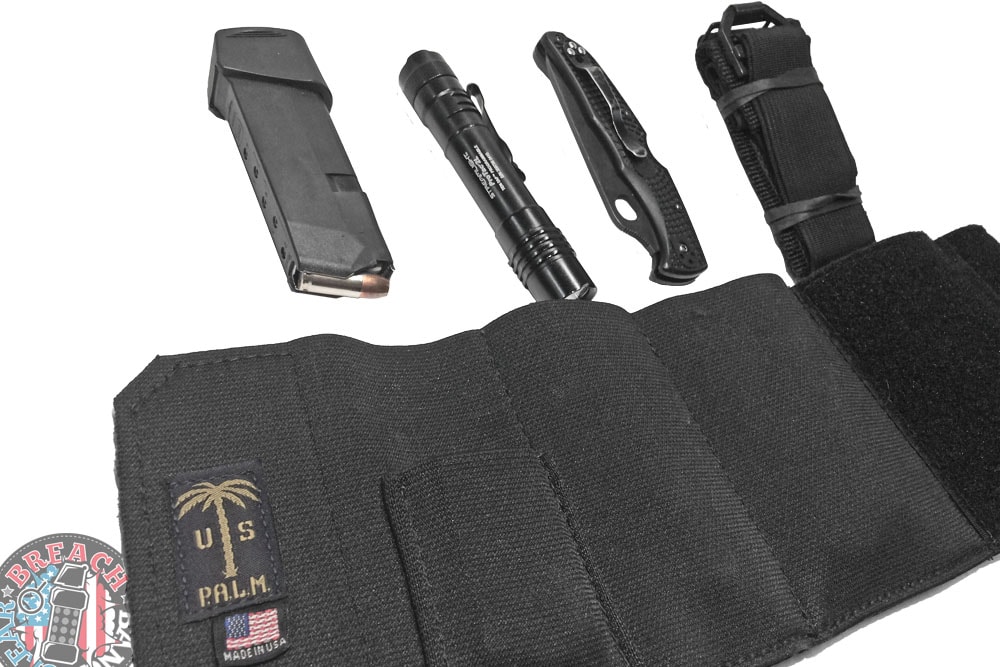 Lately I've been toting around a Glock 43 IWB with a Blade Tech Klipt, and my reload is stowed on my belt horizontal with an Armordillo Concealment AC Keeper. The Ankle Cargo Cuff allows an extra magazine in the compact slip pocket, or holds my only spare when my shirt has to be tucked.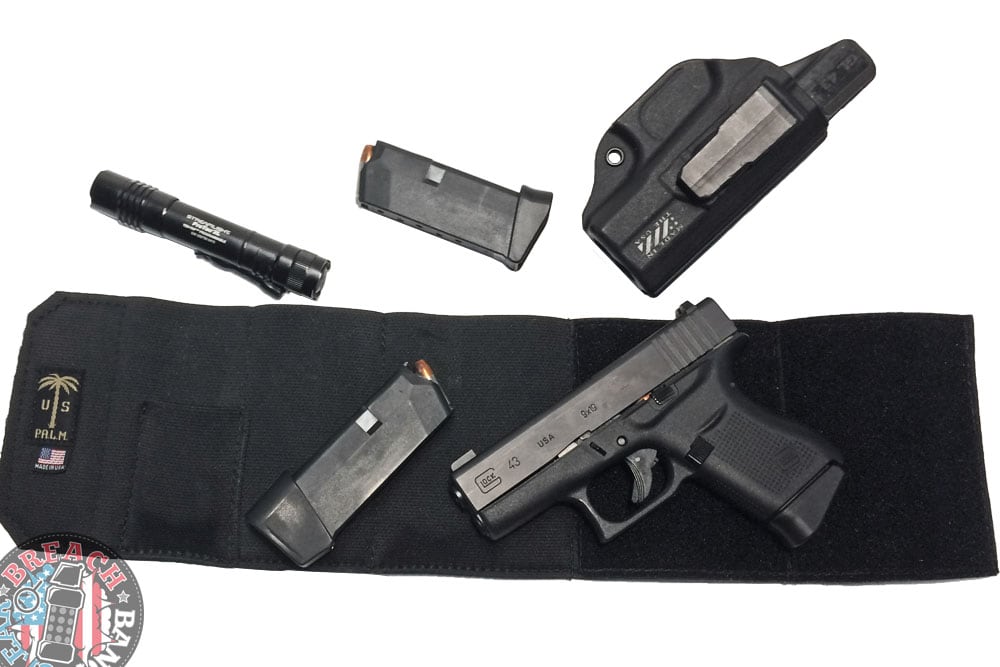 Out of the package the cuff is very stiff, and needs to be rolled and flexed to break in. I loaded mine up with the extra mag with +2 extension, Streamlight ProTac 2L, and my old Spyderco. It tipped the scales at 18.1 ounces.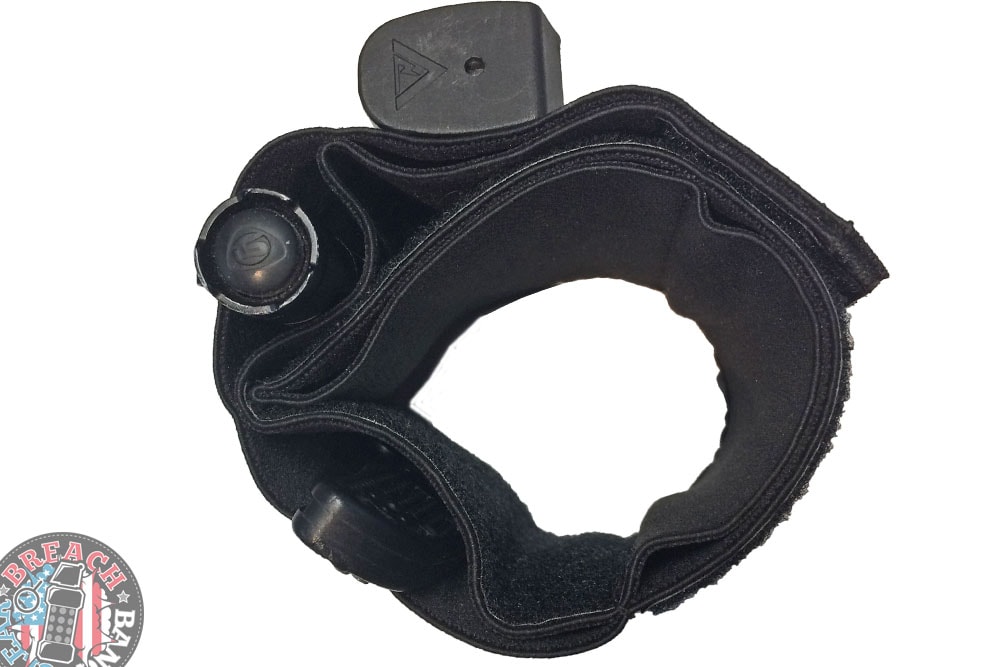 US PALM also sells the Ankle Cargo Cuff as a package with IFAK items. As someone who's still around today because of a CAT tourniquet, I'm a firm believer in carrying some form of tourniquet all the time. I carry three in my EDC bag and always have a bandana on me as a makeshift. While not ideal, at least its something. But now I can actually add a real tourniquet to my ankle packing list.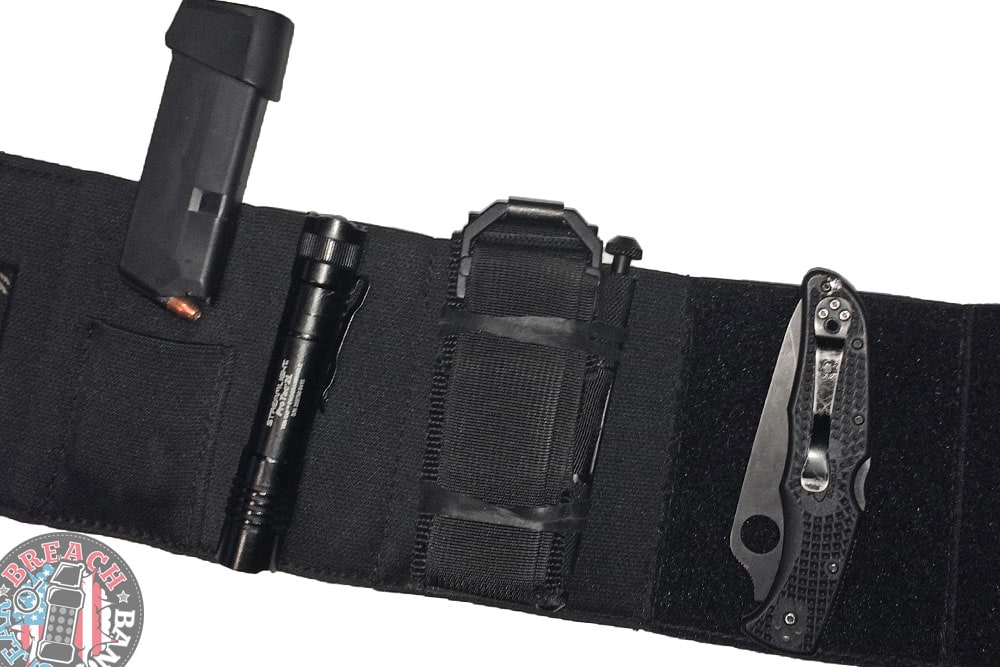 -Alexander
---
[You can visit US Palm online here]
---
---
---
Mad Duo, Breach-Bang& CLEAR!
Comms Plan
Primary: Subscribe to our newsletter here, get the RSS feed and support us on Patreon right here.
Alternate: Join us on Facebook here or check us out on Instagram here.
Contingency: Exercise your inner perv with us on Tumblr here, follow us on Twitter here or connect on Google + here.
Emergency: Activate firefly, deploy green (or brown) star cluster, get your wank sock out of your ruck and stand by 'til we come get you.