OIS Rifle Fight in Buckeye, AZ – What Can We Learn?
Footage of a police involved gunfight in Buckeye, AZ was released earlier this month. This OIS occurred last year. Perspective is limited, as such video typically is, but there's plenty here to learn from — good and bad. This footage was not released to the public until after the resolution of the investigation, by request of the Maricopa County Attorney's Office.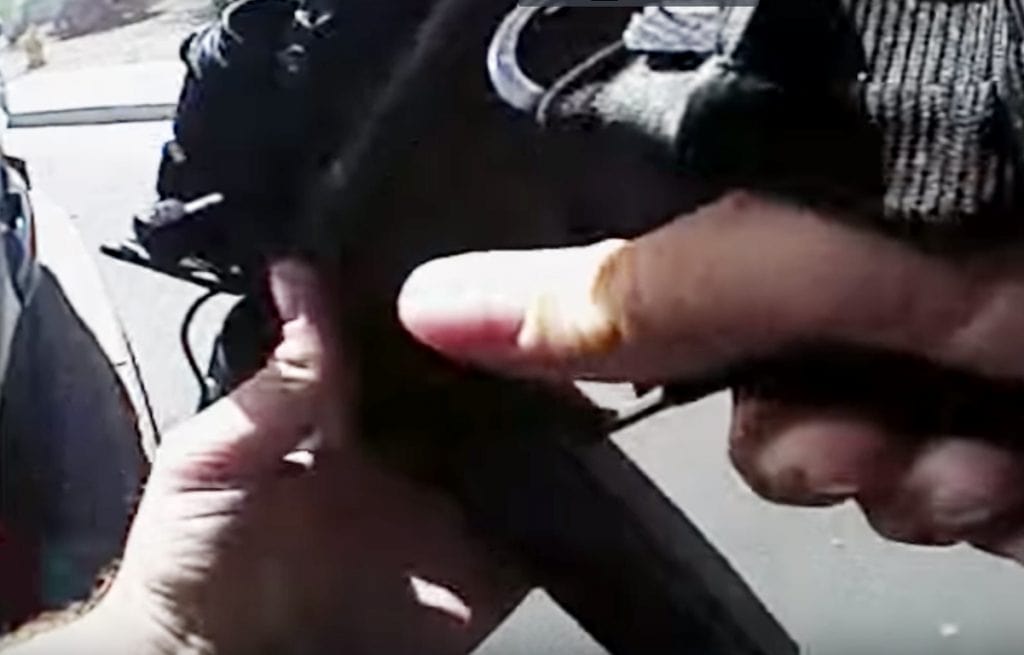 Here's the short version of the initial exchange of gunfire, after officers responding to reports that a man had shot his wife. Two officers, A. Price and L. Biffin (whose body camera you are watching) were behind a squad looking up the road when the suspect, William Ferguson, opened fire upon them.
A third officer arrives shortly after this footage, also engaging Ferguson with his AR. Ferguson was hit in the shoulder during the fight and subsequently took his own life. His wife was later found shot to death in their home, along with two children who were unharmed.
Here's a longer version of the video.
..and here is the full 30 minute video released by Buckeye, AZ, PD.
Let's see what we can sort out from the video and use this as an instructional opportunity.
Buckeye, AZ has a patrol rifle program. According to official statements made last year (when this OIS originally occurred) every patrol officer is issued an AR15. Our Google Fu is sadly weak, however; we were unable to find any information regarding what Ferguson might have been armed with. News stories simply said he was, "…heavily armed."
Note — we're looking for intelligent discourse here, not trolling or banal, condescending second-guess fuckery. Thanks in advance for an academic discussion!
MD

---
---
Mad Duo, Breach-Bang& CLEAR!
Comms Plan
Primary: Subscribe to the Breach-Bang-Clear newsletter here; you can also support us on Patreon and find us on Pinterest.
Alternate: Join us on Facebook here or check us out on Instagram here.
Contingency: Exercise your inner perv with us on Tumblr here, follow us on Twitter here or connect on Google + here.
Emergency: Activate firefly, deploy green (or brown) star cluster, get your wank sock out of your ruck and stand by 'til we come get you.