Kurgo Step N Strobe Dawg Boots

Kurgo Step N Strobe Dawg Boots
Breach Bang Clear News Team
Dawg boots aren't anything new, especially in the ranks of working dogs who deploy or work the streets. Dog boots that protect your canine's feet and let everyone know you're running, now, that's something we hadn't seen before. These are "Step-n-Strobe" dog shoes from Kurgo. They're $60 (on the website) and come in six sizes (XXS trained rat dog size up to XL mighty beastie size). Water resistant and intended to protect from pavement, cold, ice, etc., they're designed for use in all weather and seasons — and they light up with the pressure walking or running.
Both lights and battery are an integrated part of the shoe, so there's no turning them off, and you'll have to hand wash 'em, so make sure these are the ones you want. They're likely not the proper choice of footwear for fur-missiles running down sassy bandits by night with a badge on their vest. Note also that you're going to want to measure your dog's foot while it's standing. Don't be one of those chuckleheads who do it while it's laying down and then complain because the shoe you get is the wrong size. Have it stand on a measuring tape, or use a map string the way you would in land nav.
They're currently available in black and orange, so if you're a metrotactical looking for K9 gucciflauge, you're outta luck. Besides, they glow in the dark. Why are you insisting on MultiCam or ATACS anyway?
Point of order: they're less expensive on Amazon.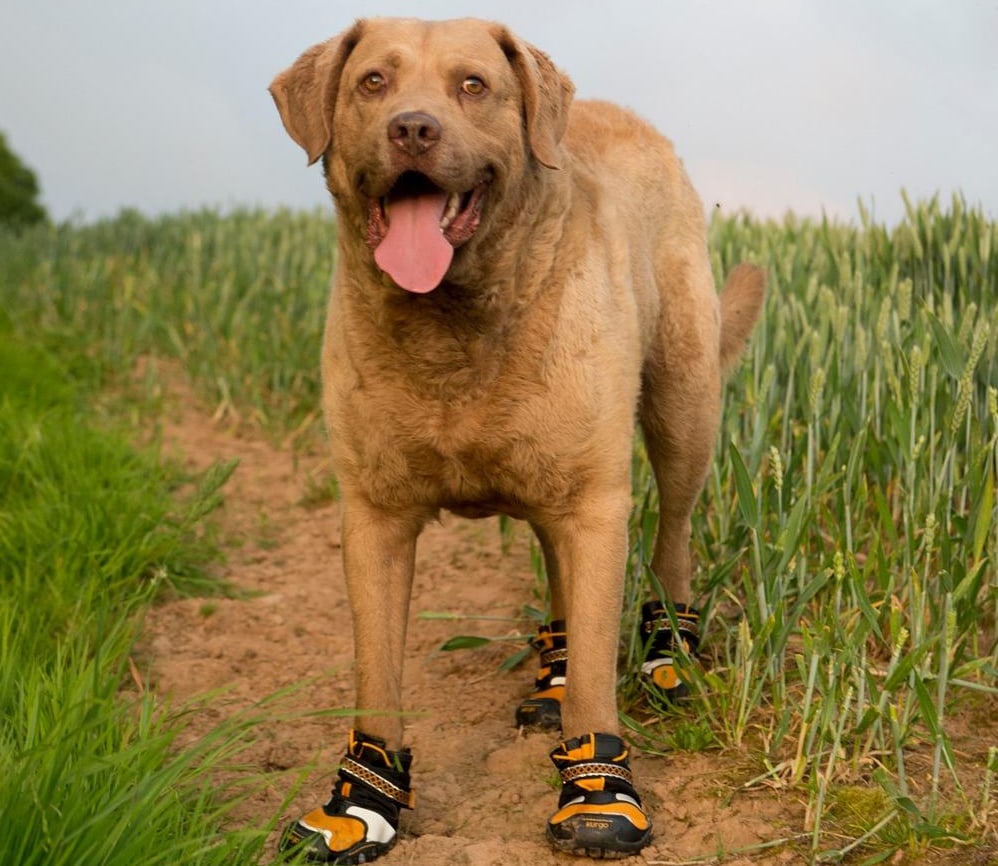 Here's what the website tells us about 'em:
Great for every terrain, this lightweight dog shoe protects your pup's paws from severe cold in winter and burning heat in the summer. It also provides support and protection for long walks and hikes on uneven terrain.
These dog boots are made of breathable tight-weave mesh that works in conjunction with structured synthetic leather uppers and outsoles to provide protection and durability. Light-up soles make your pup visible by night.
 Ankle cord lock for simple adjustability
Red and green lights let you tell the navigational direction of the dog. Green on right side of shoes, red on left.
Reflective weld for 360 degrees of reflectivity
Long-lasting sealed battery for water resistant activity. Battery is not replaceable but is covered for one year from date of original purchase.
Shoe batteries are estimated to last one year. They cannot currently be replaced.
Step N Strobe boots aren't sold internationally, but they are available overseas from their European distributor, Accapigroup.
Note that we're aware there may be other boots like this out there. These are just the first ones we've seen. If you've tried 'em and have an opinion, let us know. If you've tried others, and have an opinion, let us know that too!
This article was made in part by Leupold (@leupoldoptics), a member of JTF Awesome.

---
---
This article was lovingly prepared for you by the Breach-Bang-Clear News Team.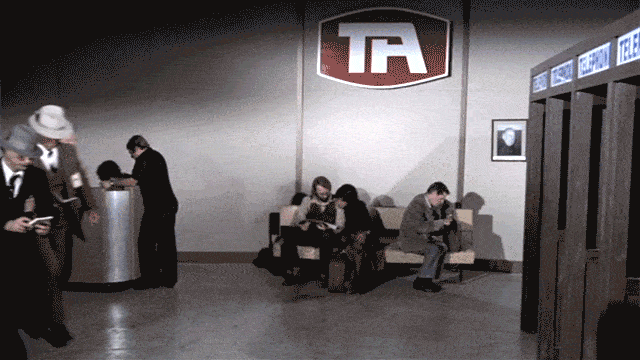 Mad Duo, Breach-Bang& CLEAR!
Comms Plan
Primary: Subscribe to the Breach-Bang-Clear newsletter here; you can also support us on Patreon and find us on Pinterest.
Alternate: Join us on Facebook here or check us out on Instagram here.
Contingency: Exercise your inner perv with us on Tumblr here, follow us on Twitter here or connect on Google + here.
Emergency: Activate firefly, deploy green (or brown) star cluster, get your wank sock out of your ruck and stand by 'til we come get you.