Gerber Center-Drive | Back in Black for M4s
Gerber Gear (part of the Quantico Tactical lineup) has some new options available for the Center-Drive multi-tool.
Gerber Gear has advised their well-regarded Center Drive multi-tool has been updated and is now available in all-black, with a new M4 bit maintenance set and MOLLE-compatible sheath option. There are also Berry Compliant versions available. As Gerber puts it,
"You asked for it. The Center-Drive is back in black and better equipped for tactical applications w/ an M4 bit set option and a MOLLE-compatible sheath."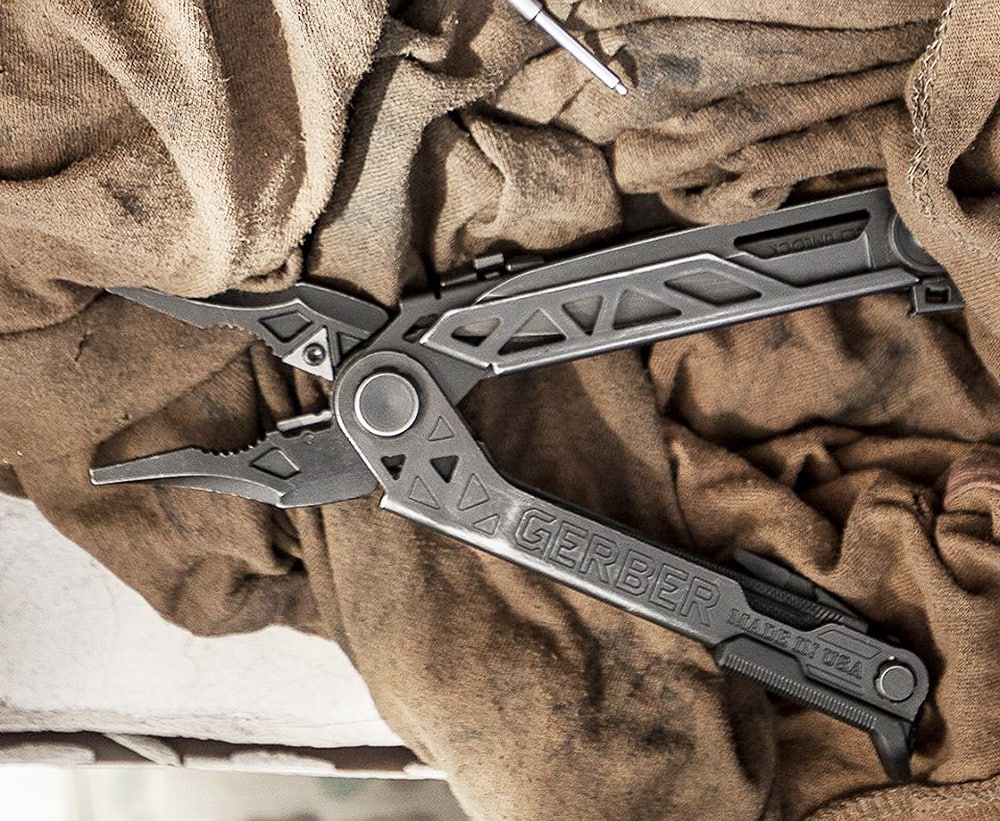 The Center Drive has proven to be a very popular tool since its release, and that approbation shows no sign of going away. As we mentioned a few months back, the Center Drive made an appearance in the "Weird Weather" issue of Popular Science. More recently, it was selected by Popular Mechanics as the #1 pick in their evaluation of the 12 Best Multitools. Reviews are consistently high: it earned 4.5 stars out of 5 on Pro Tool Reviews and has steadily maintained a 4.5 to 5 stars on Amazon too, recently climbing over 300 reviews total, which is a pretty damn good record.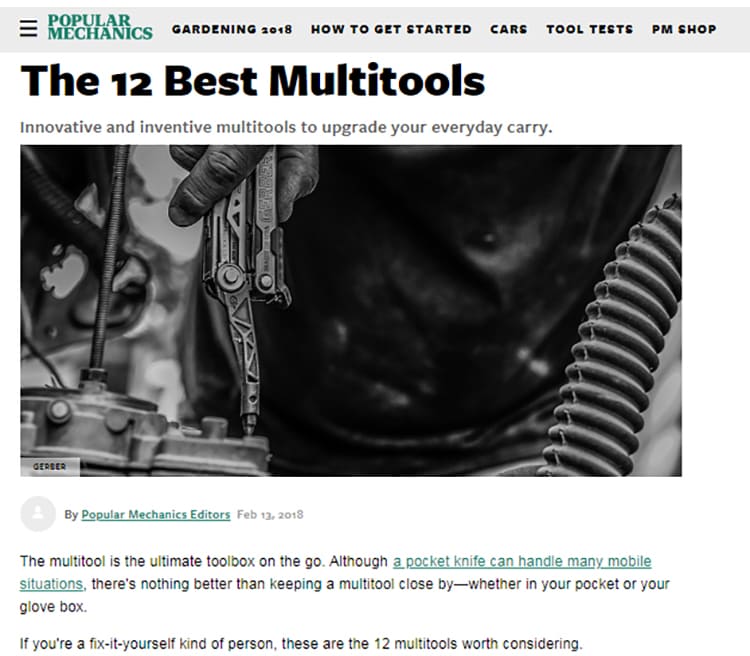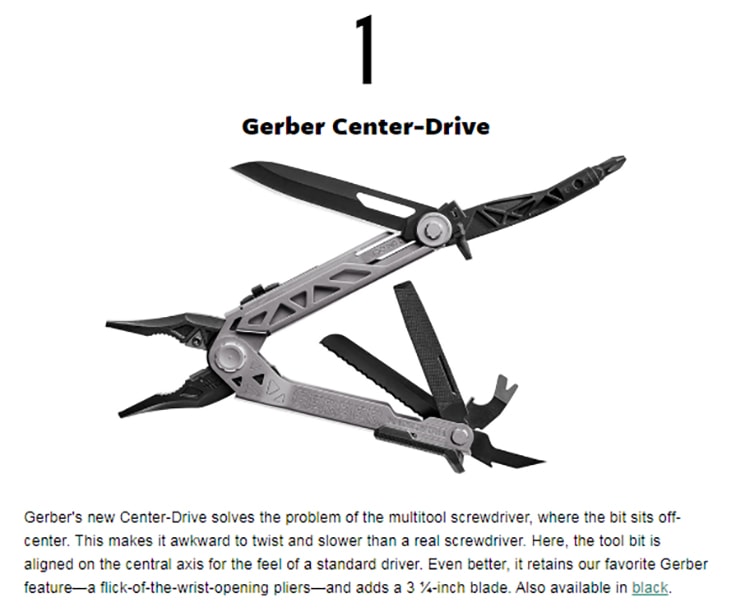 Grunts: approbation.
Features of the Center Drive (black M4 version) are as follows:
• Closed Length: 4.7″
• Open Length: 6.6"
• Weight: 9.5 oz
• One-thumb opening system
• Spring-loaded needlenose pliers w/ X-Channel rail system
• Rotatable carbide wire cutters & strippers
• Full-size 3.25″ 420HC fine edge blade
• Magnetic 3.2″ Center-Axis bit driver
• Pry bar w/ nail puller & bottle opener
• Serrated blade
• Awl, file
• Magnetic flathead and phillips bits
• Includes weapons maintenance bit set
• Lanyard hole
• Fabric sheath included
• Limited lifetime warranty
• Made in USA
Find, learn more about, or purchase newest version of the Center Drive in the multi-tool section of the Gerber website. They are also carried by Quantico Tactical – use our coupon code if you buy one!
---
Breach-Bang & CLEAR!
Why? For the VIP Gear Whore Buyers Club, obviously.
Exclusive discounts up to 50% off all kinds of gear.
Unrivaled camaraderie where we only make fun of you most of the time.
And to help us keep the lights on.
Gear Whore Buyers Club participants currently include:
Grey Ghost Gear, Tactical Tailor, Flagrant Beard, and Propper International