100 Years of the Browning Automatic Rifle

When the Allies were fighting their way through Italy, war correspondent Allen Raymond was cabled by his editors and asked for a report on the BAR. His response was,
"It sure is a rugged gun."
It's a quote from one of the stories he filed1 in 1944.
"Up near Cisterna, in the final days of the battle for Rome, there was a slow-spoken, quiet Texas ordnance sergeant,whose hands flicked over a battle-worn BAR as he disassembled it, opining, "It sure is a rugged gun." The one he had on his bench had seen plenty of service, and from its low serial number, 85005 Winchester Repeating Arms Co., was far from new.

This gun had come to the sergeant for a new sear-release and stop spring, and would be back in action in an hour or two."
That wasn't the BAR's first war of course, nor the first salty NCO to sing its praises (Hernandez never carried one, if you're wondering — even he isn't that old).
Celebrating 100 Years of the Browning Automatic Rifle
Commissioned by the U.S. Army, John M. Browning designed the original Browning Automatic Rifle in just three months. Variants of this legendary military arm served with distinction from World War I until the Vietnam War. For 2017, Browning will commemorate 100 years of the BAR by offering a special autoloading sporting version, the BAR Safari 100th Anniversary model.

The new BAR Anniversary model will feature a steel receiver with polished blued finish and special engravings — military scenes on the right side and hunting scenes on the left side — all highlighted in gold. The polished blued barrel is 22" long. The stock is Grade V Turkish walnut with an oil finish. Production is limited to 100 rifles chambered in 30-06 Springfield. Suggested retail price is $2,699.99.
Also introduced in the BAR rifle line for 2017 is the new BAR MK 3 DBM. The rifle features a matte black finish, 18" barrel, black composite stock and forearm and a 10-round detachable box magazine. The rifle includes integrated Picatinny rail scope mounts, front sling swivel stud and two QD sling swivel cups installed (QD sling swivels included). The stock is shim adjustable for cast and drop at comb. Chambered in .308 Winchester, the suggested retail price is $1,469.99.

Other additions to the BAR family are the BAR MK 3 Stalker and the BAR MK 3 in Mossy Oak Break-Up Country. The Stalker has a matte black finish on the receiver and barrel while the other rifle is finished in full coverage Mossy Oak Break-Up Country camo. Both rifles are available in several calibers from 243 Win. to 300 Win. Mag. Barrel lengths vary from 22" to 24" depending on caliber. Rifle weights vary from 6 lbs. 10 oz. to 7 lbs. 11 oz. Suggested retail prices for the BAR MK 3 Stalker range from $1,269.99 to $1,359.99 and suggested retail prices for the BAR MK 3 in Mossy Oak Break-Up Country range from $1,379.99 to $1,499.99.

Features:

• Gas-operated autoloader

• Seven-lug bolt

• Strong and rigid action bars

• Buffering system reduces wear rifle's mechanism

• Detachable box magazine

• Sling swivel studs installed

• Drilled and tapped for scope mounts

• Recoil pad

• Crossbolt safety
See Popular Science magazine, Volume 145, No. 6, December 1944.

---
Mad Duo, Breach-Bang& CLEAR!
Comms Plan
Primary: Subscribe to our newsletter here, get the RSS feed and support us on Patreon right here.
Alternate: Join us on Facebook here or check us out on Instagram here.
Contingency: Exercise your inner perv with us on Tumblr here, follow us on Twitter here or connect on Google + here.
Emergency: Activate firefly, deploy green (or brown) star cluster, get your wank sock out of your ruck and stand by 'til we come get you.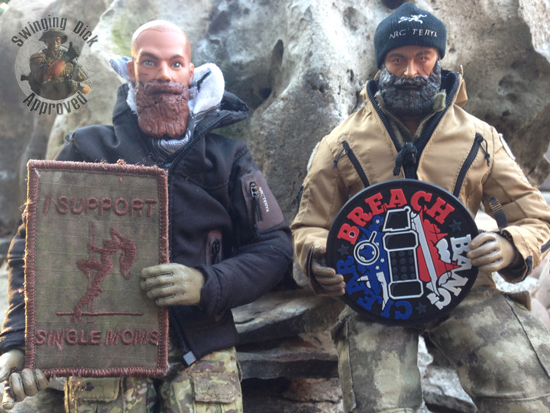 ---
ALCON – Remember, this is a "Be Advised" post only. These articles are meant to edify, educate and occasionally edify. They're rarely an actual review, nor an expression of our approbation. We're just telling you what we know. We'll tell you specifically if we have a personal opinion on the matter.
Grunts: approbation.
Some of you will be old enough to understand this: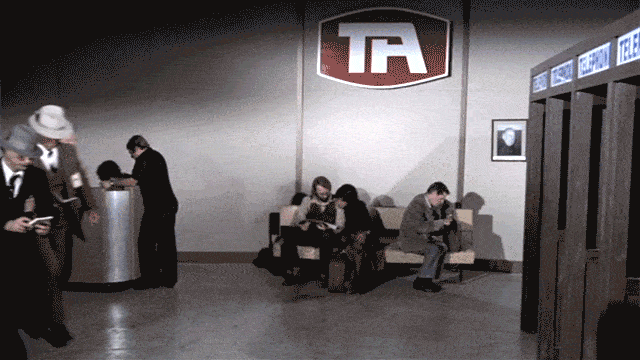 ---